Of micro and mega data centres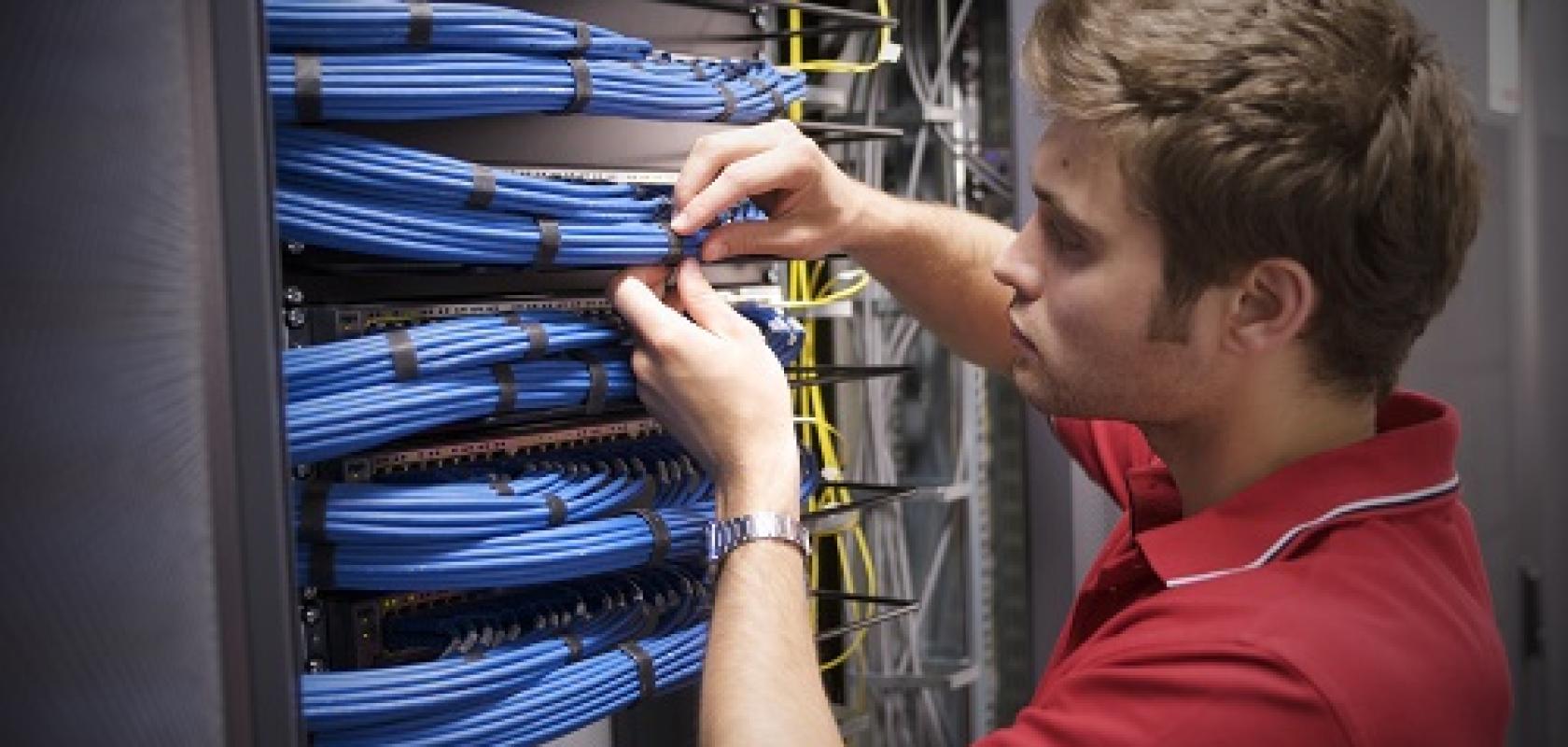 Few industries experience as many evolutions – or indeed revolutions – as the communications industry. Driven by an ever-growing hunger for bandwidth, operators and service providers are increasingly turning to fibre to meet the needs of access networks and data centres of varying size and requirements. With a history that spans more than 40 years, CommScope has completed several transformational acquisitions that it believes have left the company in the strongest possible position to capitalise on these network demands.
The most recent took place in August 2015, when CommScope completed a $3 billion transaction to acquire TE Connectivity's Broadband Network Solutions (BNS) business. The term 'transformational' is not used lightly; the BNS purchase has significantly changed CommScope in terms of scope and capabilities, not to mention the fact that its technology portfolio has grown with the addition of almost 7,000 patents.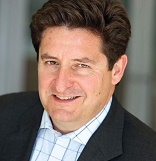 Phil Sorsky, vice president of service providers, CommScope International, described the purchase as 'finding the missing piece of the jigsaw' in terms of the technology for physical fibre connectivity to residential and commercial premises. CommScope has also absorbed BNS' staff who, like its own employees, are used to working within a research and development-driven environment. 'This is all still relatively new, and it will be interesting to see what impact this acquisition has on the industry when the integration of the two businesses has further progressed,' Sorsky added.
It should be noted that CommScope is no stranger to seminal acquisitions; according to the company this is the third such deal in its history. In 2004, the purchase of Avaya's Connectivity Solutions business with its well-regarded Systimax brand of structured cabling, represented a fundamental shift in the CommScope dynamic as the company went from selling mainly into service providers, to an increased focus on enterprise infrastructure.
This dynamic was further changed by the 2007 acquisition of Andrew Corporation, which added expertise in radio frequency subsystems for wireless networks. Commenting on the acquisitions, Sorsky noted that all these changes have driven CommScope to be more sophisticated in the way it operates internally, and in turn how it engages with its client base.
Looking ahead to future opportunities, Sorsky believes that a divergent trend is beginning to emerge in the industry. On the one hand, he says, we will witness an escalation in the size of data centres as data demands move operators away from small and medium-sized facilities and towards ones at a hyper scale, such as those used by Amazon, Microsoft and Google. 'These data centre infrastructures are on a scale never seen before,' said Sorsky, 'and we'll see the combination of our Systimax experience and our BNS' fibre knowledge yielding results that lend themselves to servicing that market.'
The contrary element of Sorsky's prediction is that at the same time he foresees a need for micro data centres at the edge of the network, due to the cost of transmitting bandwidth in the core of the network. To negate the 'boomerang' effect of traffic and the cost of backhauling into a central core, what were once local telephone exchanges are now being transformed into micro data centres, thanks to advances in software-defined networking. Within these sites the amount of fibre-optic connectivity, from a density perspective, is substantial. An additional benefit of going down this route is the relatively low latency it provides, an increasingly important consideration within any network.
So, at one end of the network scale, data centres are becoming behemoths, whilst at the other they are becoming far smaller. Both trends require a certain specialism that is well matched to CommScope's background in terms of sheer density of fibre connectivity. At the micro scale, the emphasis is placed more on the ability to manage very-high-intensity fibre runs. Whilst an infrastructure where potentially hundreds of cables are run into a very compact space represents a significant challenge, it's one that CommScope's focus on research and development is equipped to meet, Sorksy says.
'We're not a university, so we don't undertake research and development for the sake of it,' he commented. 'We base our efforts on customer feedback and we're finding a considerable amount of traction with telcos, whether mobile or fixed, who are looking to develop these ex-telephone exchanges. What we're finding is that it's as new for them as it is for us, and that's a challenge.' Sorsky hopes that the R&D efforts made in that space will benefit both mobile operators and those with fixed line networks as they are verging towards the same requirements.
Sorsky continued: 'In terms of where the industry is on the curve, the rise of hyperscale data centres is possibly further along than the convergence between telephone exchanges and micro data centres, simply due to [the growth of] large corporations like Amazon. As these companies have exponentially expanded, their needs have expanded as well.'
Sorsky feels that the wave of hyperscale data centres will continue for at least another five years, whereas we have only just begun to scratch the surface with regards to converged data centres. This trend is particularly enabled by software-defined networking (SDN) as well as network functions virtualisation (NFV), which itself is in its infancy. Whilst both SDN and NFV have been popular industry topics of conversation for quite a few years, they are only now beginning to come to fruition and, Sorsky believes, will grow significantly during the next few years. He also predicts that once that trend kicks in, the wave of micro data centres will also.
'The great thing about the telecoms market is that it never stops changing,' Sorsky stated. 'I've worked in the industry for 33 years and in that time there hasn't been a 12, 18, or 24-month period that has not seen a revolution – and I still find it absolutely fascinating that in all this time we're still talking about revolution in the industry.'
He commented that when DSL (digital subscriber line) broadband first began, in the late 90s, he and others in the industry discovered that the technology was slow to gain traction until there was a serious level of competition in the market. 'Competition is a massive driver, as is legislation, and we're starting to see more government intervention and help in terms of fibre adoption.'
In Europe, the European Commission's recent proposal for a 'Gigabit Society' aims to provide consumer broadband connections with an easy upgrade path to gigabit speeds. Whilst technology neutrality hasn't been dismissed out of hand, the Commission identifies fibre as the most likely means by which we can reach that aspirational target.
'I really believe we're now at a tipping point where fibre is no longer something we're just going to see in pockets of locations and that over the next three to five years we will see a significant boom both in terms of homes passed and homes that have already committed to fibre, especially when people realise how much they can receive down a gigabit link,' he added.
Sorsky noted that fibre will inevitably be pushed further into the network in response to the ever-growing demand for bandwidth. 'We believe multi-play operators will merge their fibre networks to cover both FTTH and fibre backhaul for 5G.  In fact, according to a recent global survey [Broadband Outlook 2016, by Telecoms.com Intelligence], 71 per cent of respondents expect to transition the majority of their network to FTTH by 2025.'
All this makes it an incredibly exciting time to be in the fibre-optic industry. 'Part of the passion at CommScope is that we all want to be at that leading edge,' said Sorsky. 'We all want to be able to look back and say that when these revolutions were happening, we were right in the thick of it.
'It really is an exciting time and if a young graduate were to ask me whether they should begin a career in telecoms infrastructure or if it's all played out now, I'd tell them that it's only just begun and that we'll see some incredible changes over the next 10 years.'
Beth Harlen is a freelance science writer based in Cambridge, UK
Save