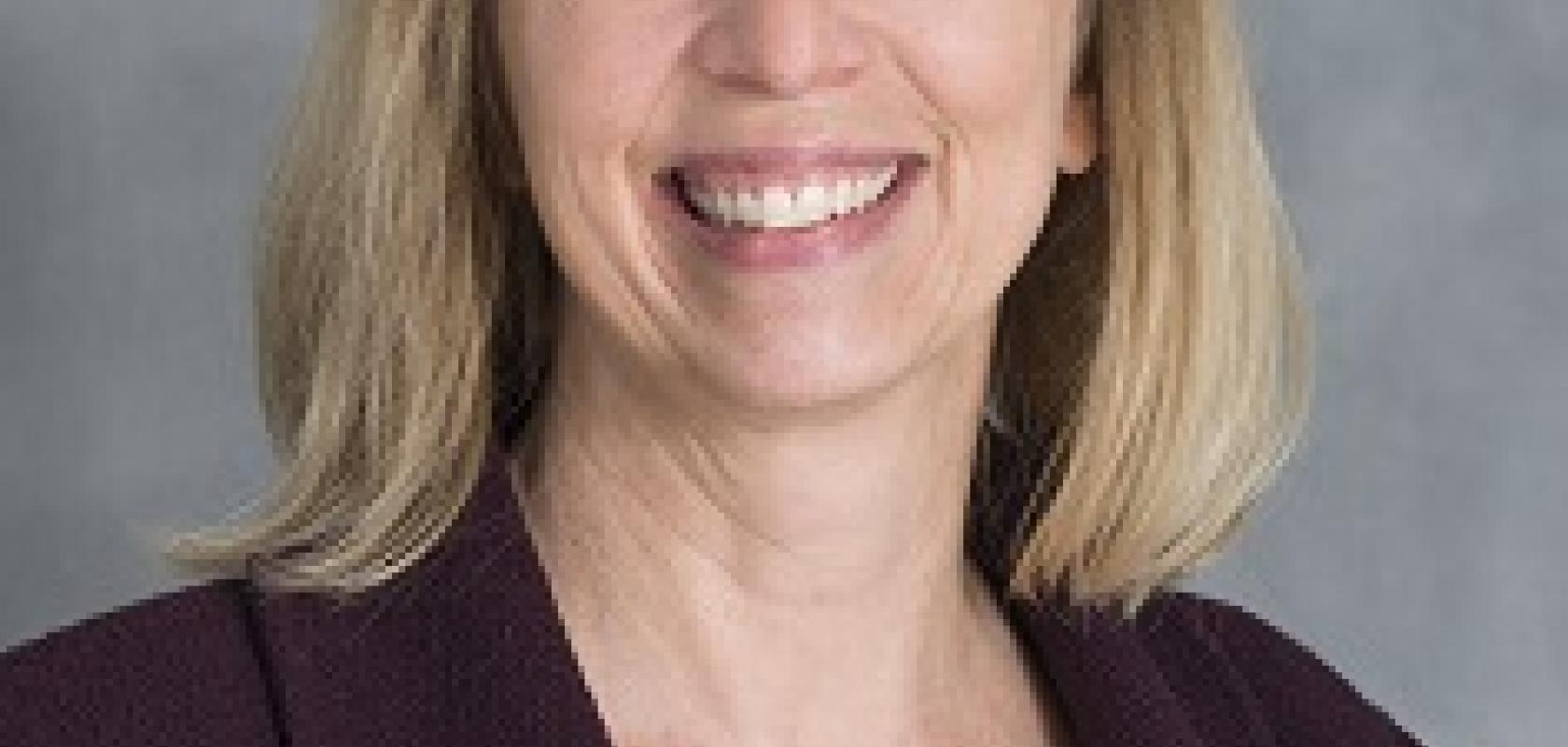 Few industries are subject to the pace of innovation experienced in the telecom sector. But, as innovation escalates, so too does the cost of developing the novel technologies that help to keep companies ahead of their rivals. Optical components and module vendors in particular are feeling the pressure.
'Systems companies would like to see the bandwidth double every three years. You can easily make an analysis that says it is very hard to support that development on the profits that the optical components companies are making. That's a fundamental problem,' commented Julie Eng, executive vice president of datacom engineering at Finisar.
The calculation is straightforward. We know that the optical transceiver market was worth about $5 billion in 2014, thanks to data from market research firm LightCounting. Public companies like Finisar and Oclaro typically invest around 12 per cent of their revenues in research and development (R&D), information that they have disclosed to investors. Continuous product development soaks up much of the available investment, leaving something in the region of one per cent of revenues to put towards research into advanced, next-generation technology.
The upshot is that the entire components industry only has about $50 million to spend on advanced optics R&D if companies have to fund it through their own profits, according to Eng. To put that into perspective, consider this: in its heyday in 2000, Nortel Networks spent $5.95 billion on R&D, more than the entire revenues of the optical transceiver market today.
Of course, the supply chain has been transformed since the dotcom boom. Back then optical components vendors were captive divisions of major systems houses, like Alcatel, Lucent Technologies, Nortel and Marconi. Today, optical components makers are specialist standalone suppliers, and investment into advanced technology development represents a significant burden.
The industry needs to be aware that there might not be enough money in the pipeline to fund the technology development needed for the future, says Eng. 'My main reason [for raising this topic in the industry] was that I was living it as a person who's managing how Finisar invests our dollars,' she said. 'We're the biggest in this industry – we're about 28 per cent market share – and so if I see that it starts to get hard for Finisar to invest [in advanced technologies], then that's a big concern.
'I felt there were people who had end products that depended so critically on optics, but had no idea how resource starved the optics industry was to deliver them their next-generation technology. Therefore, they might not get the products that they want in the time frame that they want them.'
Adam Carter, chief commercial officer at Oclaro agrees. 'I've been in this industry a long time, and I would say that for a long time it hasn't been very healthy. 35 points of gross margin is not something that can you say is healthy when other people in the supply chain are running 60, 65 points gross margin. That means you are limited in what you can fund.'
Raising awareness
This is not the first time that the subject has come up. Finisar's Julie Eng originally drew attention to it some eight years ago, at a meeting of the Optical Industry Development Association (OIDA), and thinks that, if anything, the problem has intensified since then.
Over the past five years, global bandwidth consumption has soared. Optical module development cycles have been cut in half, but the underlying physics has become much harder. This requires step changes in the way companies do their development, both for the individual components and how the components are put together inside a module.
At the same time, demanding new customers have emerged in the shape of the Web 2.0 companies like Facebook and Google, who are powerful enough to set the industry agenda. Facebook, for instance, has challenged the industry to develop data centre transceivers for a dollar per gigabit – an extremely tough target that nevertheless has resulted in transceiver prices dropping by a factor of 10 in just two years.
'Our customers are changing and therefore components companies have to figure a way out of how to adapt to those new customers,' commented Oclaro's Adam Carter. 'Everybody in this industry is now not only dealing with a number of equipment manufacturers, now we're dealing with their end customers as well in some cases. Not only do they want faster, cheaper and lower power, but they also want it quicker, as in time to market.'
In his view, components and module vendors have been trying too hard to please customers. 'I think we've all been charging down the cost curves to gain market share and to gain top-line numbers, but it doesn't necessarily mean we've done the right thing for the industry,' he said. 'When you have big customers who have big volumes and they're asking you for large cost reductions in order for you to gain share… a lot of people don't think the consequences of what that could do to their business model.'
Cranking out products
There are three levels of R&D investment that optical components companies need to make. The first is the investment just to crank out products in order to stay in business. The second level is the investment required to keep those product lines profitable. Only when those first two requirements are taken care of can vendors think about investing in advanced technologies, such as 400G or one terabit.
'It's your product development, of course, that generates the revenues that keeps you alive as a company, so there's always a tendency to spend most of the money on the product development. The product mix is very big – we have to do many different types of device to generate our revenue – so the development portion is very high in this industry,' Julie Eng commented. 
She continued: 'What we have to do to keep today's margin dollars, so that we still have money to invest, is that we have to decrease the cost of all those products, and that in of itself is a technology development. It requires a lot of quite high-level technology investment that is probably not apparent to people that don't have to decrease costs, decrease power, month over month, year over year. So that is already very challenging.'
Over the past 10 years, transceiver pricing has tumbled, but this has not been compensated by the increase in volume over that period of time, according to Eng. As several suppliers start shipping the same product in volume after reaching high yields, the pricing falls too fast. The upshot is that the periods of high profitability in the product lifecycle are too short.
Substantial R&D efforts are required as vendors search for ways to take the cost out of a product. 'All of our manufacturing is in Asia, almost all of our supply base is in Asia, there's not much you can take out by beating harder on your vendors. You've got to use technology,' said Eng. 
Against that backdrop, vendors have to look ahead to the next-generation of technology that will keep their business relevant in three to five years' time. 'Sometimes this means developing an entirely new class of lasers that nobody in the world has ever made before; in some cases, where people are still arguing over whether it's physically possible to do it or not. That's how close we are to the edge of technology,' she added.
Wise choices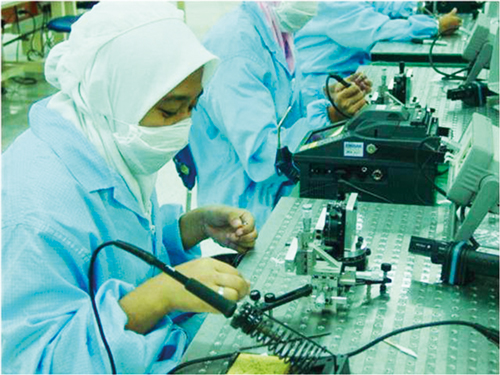 What actions can optical components and module vendors take to help maintain the necessary levels of R&D investment into next-generation products? First and foremost, they are forced to be more focused in how they spend their R&D dollars. 
'I think that as a company the only thing we can do is try to make the right decisions on what to invest in,' said Eng. 'We had to come to the conclusion we can't do everything; you pick the things you're going to do, and you hope you choose wisely.'
Oclaro's Carter agrees. 'You have to be clear, particularly on the enterprise side of the house where there are so many companies that have their own view of form factors. What we have to do is select, of the companies pushing different package styles, which ones are the ones that are going to win and have the biggest market share, and enable you then to drive some scale once the product gets released into operation.'
These forces push companies away from being generalists, he notes. 'I think the time of a supplier who basically covers everything is probably going to be very difficult going forward, particularly with the amount of different requirements that are coming from the end customer rather than the network equipment manufacturers. I think you're going to see smaller companies that are highly focused in certain areas.' A good example of that is Acacia, who concentrated on one module initially, the 100G coherent pluggable CFP, although they are now branching out.
Oclaro went through these issues a few years ago, Carter says. 'We were across many market segments, we were into many, many different types of products, and the issue was that we just couldn't do everything that the market needed as a broad supplier. So as part of our recovery plan we've been looking at where we can differentiate with the technology we have in-house, and where does that give us the best opportunity to support customers and to have a good financial business model. But it means that we're not into everything and that's key.' 
Another way for optics vendors to make effective investments is to develop a platform approach that spreads the cost of technology development across multiple products and drives economies of scale. 'If I can make that one laser that goes into all the products of a certain type, then it means customisation comes later on in the cycle, and it generally is easier to customise,' Finisar's Julie Eng explained.
Vertical-cavity surface-emitting lasers (VCSELs) are a great example, she says. The new 25Gb/s devices, which recently reached the market, are needed for 100 Gigabit Ethernet short reach, called 100GBase-SR4; they're needed for 25Gb/s SFP+ transceivers; they're needed for wireless CPRI (Common Packet Radio Interface); and they're needed for 32G Fibre Channel; so they're needed across multiple market segments.
Sometimes, technology can be reused. 'You might do something for a customer that then you can spin off to other market segments,' said Carter. 'The CFP2-ACO [analogue coherent optics] module is a case in point. I think if you spoke to the people who initially put that idea together three years ago, they would have told you it was long haul, metro maybe. They wouldn't have told you that there was a data centre interconnect market.'
This is where the lure of silicon photonics comes in, as it promises to be a platform technology that, once perfected, could lock down the cost of developing future products. However, the initial hurdle – the investment into advanced technologies – has proven too high for many companies to surmount. Those initial R&D costs make it difficult for companies to compete with suppliers who can service the market today ,simply by churning out standard parts, as evidenced by the demise of OneChip, a start-up developing an indium-phosphide materials platform for fibre-to-the-home transceivers.
New relationships
Although smart choices will help a company to maximise its investments, what's really needed is more money. Julie Eng doesn't think that governments or venture capitalists can be relied upon to save the day. 'Venture capitalists do make spot investments still in our industry. The US government has invested a little with their photonics manufacturing initiative, that's helpful. But for this really advanced technology work, largely the companies are bearing that effort themselves,' she said.
A new business model that is starting to emerge is that the end users, whether the Web 2.0 companies or equipment manufacturers, will consider paying NRE or non-recurring engineering fees towards the one-time cost of developing a component to suit their specific needs. This helps the optics company defray the cost of developing those new technologies, while giving the end customer access to the expertise of the optics community.
Although NRE is not a significant part of Finisar's business, it is valuable, says Eng. 'There is some value in the dollars for sure. We've had some cases where we sped up our development programme because somebody was able to help us with the R&D.'
Finisar says it largely funds all of its own internal R&D; Oclaro says likewise. But both see a place for the NRE model and think it is now quite common in the industry, especially for smaller companies. 'It can be the difference between having a company and not having a company,' said Eng.
She added: 'The other piece about customer NRE is that it actually validates your direction. If someone's willing to collaboratively invest with you, that means they think the solution you're proposing is the right one too. There's some value in that justification.'
Carter thinks there is a flip side to these arrangements, however. 'It doesn't mean necessarily you're going to scale because everything is dependent on the relationship with the person who's giving you the money. Then they tend to want exclusively for a certain period of time, so you can't sell it to anyone else anyway,' he said.
He notes that there is an alternative. Instead of paying for product development up front, customers can enter into long-term supply agreements with vendors of key technologies. They do this for security of supply, to make sure that the products they need are going to be available in the timeframe that they need them. 'We are seeing that coming more and more into play for future products,' he said.
'What you've got to understand from the system house point of view is, particularly if they're using ASICs [application specific integrated circuits], the ASIC development starts way ahead of the optics development. They're already investing millions of dollars in the ASIC design process, especially for a new architecture or a new system, so they want everything buttoned down. So as we go up in speed with all these different form factors floating around, I think you're going to see more and more of those types of [supply] agreements being put together.'
In fact, sometimes systems houses will go further and buy optics companies to ensure the necessary technology is available to them. 'You're starting to see a little bit of what I call re-verticalisation at the systems houses,' said Carter. For example, recently Ciena acquired Teraxion for its photonic integration expertise.
'Ciena has got some pretty cool technology, which will enable them potentially to do a different business model,' he explained. 'Ciena could give key components to a supplier like Oclaro, or they might even do the design themselves and take it to a contract manufacturer. That's something that we're keeping a very close eye on.'
Cisco's purchase of CoreOptics and Lightwire were also to bring key technology pieces in-house, according to Carter, who was at Cisco when these acquisitions took place. 'The CoreOptics [acquisition] was basically to get the DSP skill and knowledge, it wasn't to buy a company that was making transponders. Lightwire was the same thing; it was a technology where we could see that our customers were requiring lower power consumption, higher density and lower cost, and Lightwire's technology was a path forward to enable that to happen.'
As relationships evolve, equipment manufacturers may start to view optical components players as symbiotic partners rather than merely suppliers. One can hope that perhaps, in the not too distant future, this could lead to a more equitable distribution of profits. Carter commented: 'I think if people want the latest technology quickly and they also want to enable [their suppliers] to become more efficient and scale their operations, I do think there has to be more of a sharing of the wealth.'
Although things are starting to change, change is taking a lot longer than anyone anticipated. The upshot is that competing in the optical components sector will remain exciting, challenging and scary for the foreseeable future. 'It's not an industry for the faint hearted,' Julie Eng concluded.