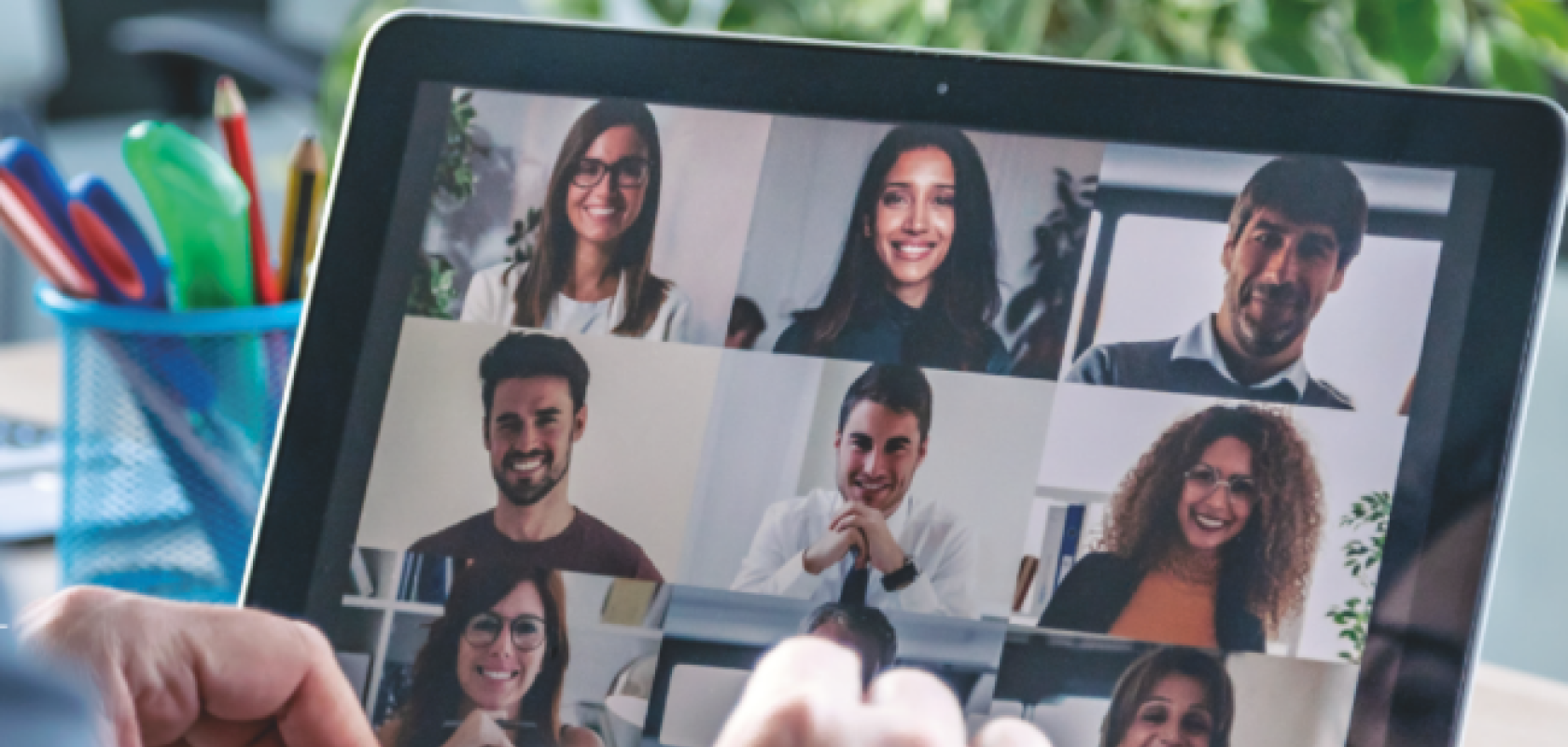 Purva Rajkotia, lead for the connectivity and telecom practice at IEEE Standards Association (IEEE SA) 
The telecommunications industry in 2021 has changed and will continue to evolve and grow. Telecoms continue to undergo a digital revolution of technologies that both power the industry and direct how they communicate with customers. 
The need for better global connectivity, coupled with other challenges in this industry, influence the work of the IEEE SA in connectivity and telecom, where we bring together global innovators to raise the world's standards for the benefit of industry, society, and humanity. 
What we learned in 2021 
As the pandemic continued, many people remained working from home, spotlighting the long-standing fact that billions of people have no access to the internet, let alone the ability to connect. Today, more than 40 per cent of the world's population – most living in rural areas – lack access to affordable or reliable internet connectivity. 
The pandemic has fuelled demand for the internet due to critical use cases such as digital education, remote working, telehealth, and social connectivity. 
However, rural areas of countries continue to be sparsely covered and are not considered as a viable business case by telecommunications operators. As teledensity in urban areas continues to rise, the digital gap between rural and urban areas widens – a gap IEEE SA aims to tighten. 
By way of the connectivity and telecom practice, IEEE SA is working to advance the goal of global digital inclusion through several initiatives. The Rural Communications Industry Connections Activity, for example, is intended to contribute toward the goal of global digital inclusion by developing solutions for rural and remote areas using suitable technologies. Additionally, we formed an Industry Connections (IC) program, User-Centered Approach to Designing a User Interface for Rural Communities, to research technology needs of global rural communities, which will help to develop a model for the design and implementation of user interfaces for rural communities. 
What we envision in 2022 
Looking toward 2022, we can expect to see continued advancement of efforts and technology evolutions – including AI, machine learning, cybersecurity, open source, and more – leading efforts to bring and improve upon connectivity to everyone, everywhere. Open source has changed the landscape of technology development, speeding innovation, and enabling radical advancements in the way we live, work, and communicate. It has also impacted the standards world, providing opportunities for dynamic new collaborations that can further advance and improve technology. Moving forward, open source will continue to fuel the innovation of solutions and advance technology for the benefit of humanity. We also see a stronger imperative for the rapid advancement and deployment of 5G networks, particularly in rural areas, which will result in a more focused effort to advance open source initiatives. 
As an example, we recently launched a new initiative – the IEEE SA Open-RAN Industry Connections (IC) Program, to help drive rapid, positive advances in wireless technologies including 5G and beyond. This program focuses on 5G standardisation, industry engagement, education, publications, testbed, and roadmap activities. 
Beyond telecom, IEEE SA Open is a comprehensive open source development platform that harnesses the power of familiar open source development tools with IEEE's member network, technical expertise, and resources. The platform is neutral, available to anyone developing an open source project, free to all users, and able to support the growth and sustainability of open source communities. 
Craig Thomas, senior director strategic marketing at Broadband Forum 
Over the past few years, the pace of technological progress has remained consistently impressive the world over. In 2025, it is estimated that more than 75 billion devices will be connected to the internet globally. In terms of actual usage, some estimates suggest that the minimum bandwidth required for modern digital activity in daily life is now 50Mb/s for most people and up to 100Mb/s for more advanced users. Naturally, as the time passes, the demand for high bandwidth applications is only likely to increase and these figures will increase accordingly. 
Further to this, the trend towards symmetry in the average upload/download ratio has seen considerable change with users now uploading far more than they used to, making symmetrical access much more important, balancing the weight of upstream and downstream demands. The pandemic has played a part in accelerating this trend, with people working from home using document sharing and video call platforms daily, as well as students operating remote education applications throughout the day. As a result, it is imperative that there are systems in place to facilitate the kinds of high bandwidth applications we are seeing taken up, especially with a view to a high-quality user experience.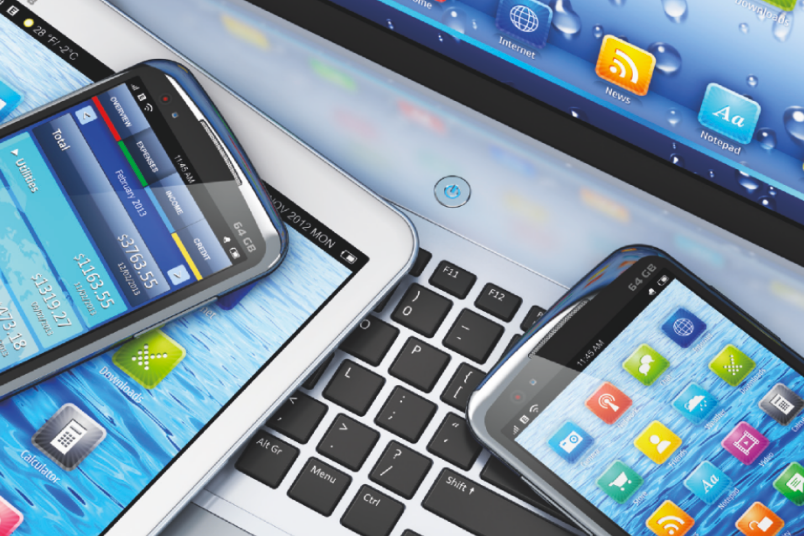 By 2025, it is estimated that more than 75 billion devices will be connected to the internet globally (Credit: Oleksiy Mark/Shutterstock.com)
Many operators are looking to meet the relentless end user demand by increasing the number of fibre to the home deployments and rolling out next generation 10G technology such as XGS-PON and NG-PON 2. 
This growth and increased demand are reflected in the behaviour of operators, and one metric by which we can measure this change is the exceptional growth in XGS-PON interoperability certification, with more vendors seeking accreditation. This is helping drive the impressive $2.7bn in revenue that XGS-PON OLT and ONU are expected to achieve in 2024. 
Open standards 
It's clear that industry open standards and conformance certifications such as the BBF.247 G-PON Optical Network Unit (ONU) Certification Program are going to play a significant role moving forward when it comes to making deployments easier, increasing multivendor network interoperability and ultimately what this means in terms of supporting the greater broadband community. 
In turn, this will be beneficial to end users who will experience the quality of experience they desire. Once vendors' products are trusted and proven, operators and equipment manufacturers can act with confidence, knowing that their products meet the end users' requirements. 
In the long run, 25Gb/s PON is being studied as a potential and natural progression of XGS-PON, ultimately leading into 50G and 100G PON solutions which may lead to greater adoption of cloud technology in the optical access network. Similarly, white box PON's and 'ONU-on-a-stick' solutions are made more viable meaning that modular solutions can offer further flexibility and in the case of ONU-ona-stick, no dedicated ONU device would be required. 
Beyond this, 2021 has also seen Broadband Forum's Fiber Access Networks (FAN) Work Area published TR-280 Issue 1 which covers multi-service broadband network architecture and nodal requirements in the context of PON, as well as working on the next issue of the GPON/XG-PON/XGS-PON ONU Conformance Test Plan. 
In the future, the FAN Work Area and Broadband User Services (BUS) Work Area will jointly collaborate on the ongoing TR181 GPON data model definition work that will allow operators to use the User Services Platform (USP/TR-369) to collect the telemetry data of the GPON link, for defect detection and prediction, as well as network optimisation purposes.