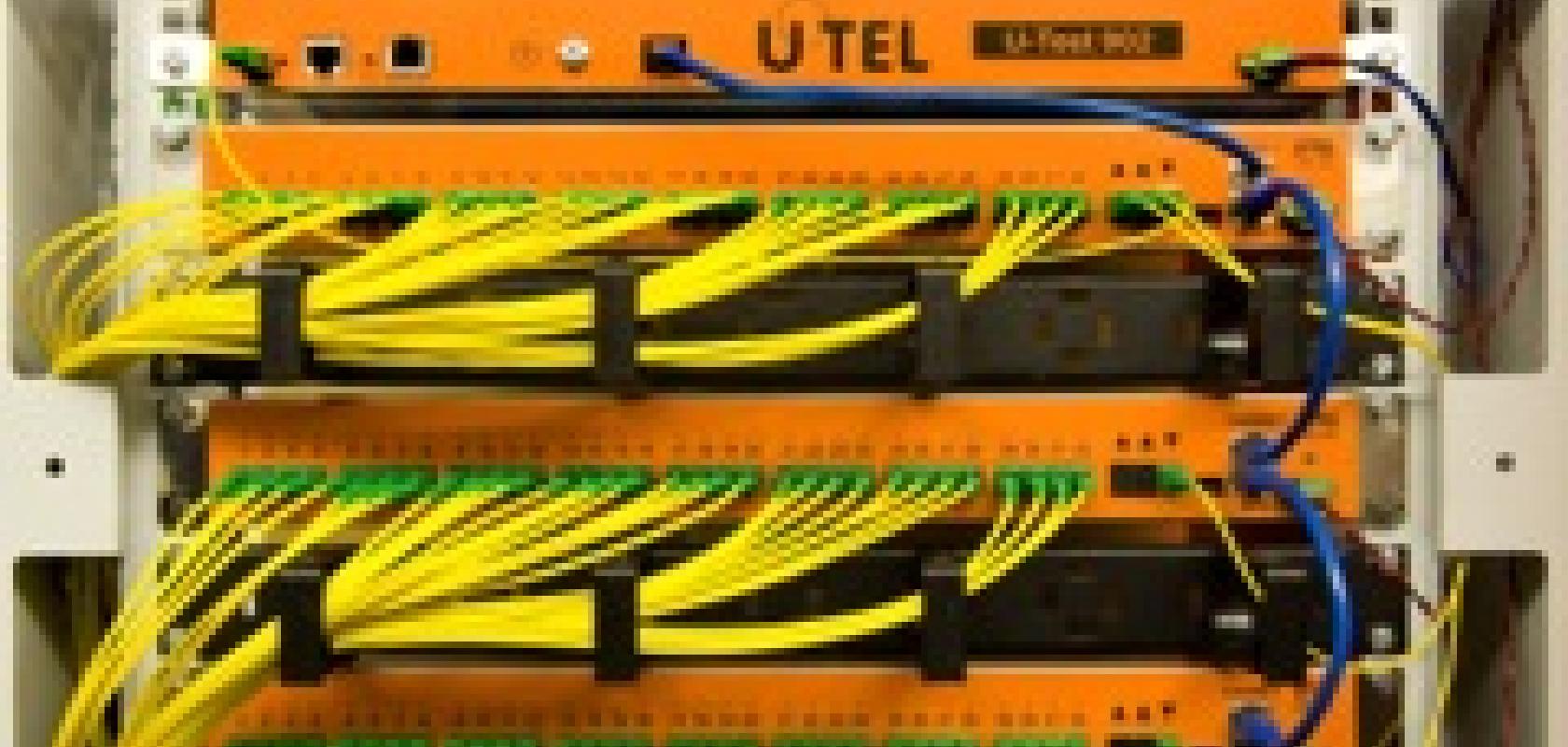 As ultrafast fibre optic connectivity, fibre to the home, rolls out faster than ever, gigabit passive optical networks look set to be the technology of choice. UK-based analyst business, Informa, forecasts GPON will account for three out of five subscriptions, worldwide, by end-2018, helped by China-based operators shifting investment from ethernet passive optical networks to this flavour of PON. So what's the attraction?
The answer partly lies largely in its fundamental architecture. Whereas traditional networks provide direct point to point links between customers and providers, the passive optical network shares a common distribution segment before being split to many users (see 'Network architecture').
Point-to-multipoint architectures have drawn in operators, keen to use less fibre, reduce civil works and cut installation costs. But factor in the bandwidth boost and higher split ratios promised by GPON and it becomes clearer why this architecture is now blazing a trail to homes across the US, Europe, and China.
'Other passive optical networks are felt to have limitations; many believe, for example, that Ethernet passive optical network technology just doesn't offer the same level of features,' says Rob Gallagher, analyst at Informa. 'But we are also seeing China Telecom's aggressive rollout of GPON. China is a massive, fast-growing market, so this will contribute hugely to global growth and is a big part of why the technology will dominate.'
But all is not set to run smoothly. While China Telecom relentlessly rolls out GPON, other operators around the world are raising more and more concerns over GPON equipment interoperability.
As Gallagher highlighted in his recent 'Optimising the fibre business case' report, service providers now believe that problems with getting GPON equipment from different vendors to interoperate is actually holding back innovation, network deployment and lower costs.
'China Telecom has had a vision of what it wants to do, looked at the GPON standard and said to vendors, "here's what we want", and it's no surprise that vendors have leapt at the chance to serve this operator,' Gallagher tells Fibre Systems. 'But other operators just don't have the scale or purchasing power. China Telecom can offer vendors a massive contract, smaller operators just can't do this.'
Indeed, Informa's recent survey of 237 broadband industry stakeholders indicated that more than half of GPON operators taking part in the survey – including Taiwan-based Chungwa and BT – had interoperability issues that were increasing the need for GPON equipment testing. Meanwhile, some 44 per cent reported issues with network performance and 41 per cent with greater management overheads.
'At the transport layer, the technologies are interoperable, in that you can transmit data from one vendor's optical network unit to another vendor's optical network unit,' says Gallagher. 'But in terms of managing and provisioning devices, and also troubleshooting, the situation varies vastly.'
This predicament probably has its roots in the original GPON standards set by the International Telecommunications Union (ITU). According to Gallagher, critics have said the standards body allowed too many vendors to add variations to equipment beyond the physical layer. Out of some 256 objects in the standard, only six were mandatory for vendors to adopt, leaving a huge set of standards options.
'All this variation has meant that now, actually getting devices to communicate with each other at this level is really complicated,' explains Gallagher. 'Operators now have to do this on a case-by-case basis. They can't just buy equipment from several different vendors and then, with minimal testing, set it up to work.'
Setting standards
GPON was first standardised in 2004 but has since been revised and amended. In theory, once a standard is in place, any vendor can develop equipment, which should be interoperable with other equipment adhering to the standard, but the reality has been very different.
For example, vendors have interpreted and implemented standards differently, adding proprietary features or certain capabilities to differentiate products against a rival company to gain competitive edge. And, of course, the end result can be interoperability problems between optical line terminals (OLTs) and optical network units (ONUs) designed by different manufacturers (see Network Architecture, below).
Problems have also surfaced over the ONU Management and Control Interface (OMCI), which provides a system to manage these higher, service defining layers of the network. The OMCI is designed to remotely configure all the functionality of an ONU, with standards put in place to ensure interoperability between OLTs and ONUs produced by different manufacturers. However, industry players have again described these standards as 'very broad', with some manufacturers now offering the same services using different GPON OMCI devices.
As Oded Hadass, director of products and professional services at Israel-based broadband access test equipment provider, TraceSpan Communications, confirms: 'Based on different interpretations of the standards as well as some proprietary implementations, we have seen that interoperability [on GPON networks] has been a challenge.'
According to Hadass, if equipment is interoperable then network set-up and testing is straight forward. 'You connect an OLT with an ONU, each communicates with the other, they handshake and once activated, you set up the service and send traffic to it.'
But, as increasingly reported, if the ONU and OLT are manufactured by different vendors, then interoperability problems emerge. As a result, network operators are tending to stick to a single vendor – clearly not ideal for promoting competition amongst vendors and controlling equipment costs – or segmenting products according to manufacturer.
'If an operator uses multiple vendors, they usually divide their service area into different regions, so say, region one uses vendor one, region two uses vendor two, end to end,' says Hadass.
So, as GPON roll-out gathers pace, test equipment developers have seen an ongoing demand for GPON analysers that can provide vendors with an independent view of GPON standards compliance and also allow operators to evaluate GPON implementation, providing some information on interoperability between OLTs and ONUs. These devices can also provide information on points of interest, such as the dynamic bandwidth allocation from the OLT to the ONU that optimises bandwidth usage.
For example, TraceSpan Communications introduced its first version of its GPON analyser 'GPON Xpert' in 2008, while Telnet-RI and Tecnalia delivered 'GPON Doctor' in 2009.
'Initial demand came from early adopters that wanted to start testing the technology as soon as it was introduced,' says Hadass. 'Some of these were telecoms companies that had started to deploy GPON while others were manufacturers at the equipment and chipset level.' And, as GPON deployment has advanced, and more manufacturers have entered the market, TraceSpan Communications has seen demand rise. 'For example, a major telecoms operator in Russia with a big GPON deployment uses our equipment as part of its testing programme before actually deploying new vendors' equipment,' explains Hadass. 'But we are seeing some vendors more interested in our equipment as they want to pre-test it before applying for this operator's testing.'
But as the roll-out of GPON advances, Hadass is also seeing more issues within networks already in the field. 'There are always some issues you can't predict, but very often you run into other issues as the assumption has been that deployed equipment has already been tested for interoperability in the laboratory and is certified interoperable,' he says. 'Up to about two years ago, this wasn't much of a problem. But as we see more GPON deployment, we are seeing more of this.'
As a result, TraceSpan Communications introduced 'GPON Tracer' in the Summer of 2013. Described as the world's first handheld GPON testing device, it is designed for engineers carrying out field tests and service personnel trouble-shooting field issues. And demand has mushroomed.
'This lower-cost tool allows the operator's field engineer to go to the customer site or central office, connect to the passive optical network and do basic trouble-shooting on site,' says Hadass. 'Complex issues can be recorded, exported to a GPON Xpert format and analysed later. We've seen tremendous success with more and more interest from operators and manufacturers.'
Certification hope
But as test manufacturers ramp up interoperability testing, industry bodies have also been busy delivering guidelines for operators rolling out GPON networks. In 2012 the Broadband Forum launched its BBF.247 GPON/XGPON1 Certification Program, to drive interoperability in the GPON market place. To date, some 10 products have been publicly certified through the program, and in 2013, the organisation also delivered its latest GPON Interoperability Test Plan – some 254 pages long – as well as new verification tools to simplify equipment selection and accompany it certification program.
At the time, Broadband Forum chief executive Robin Mersh said: 'Service providers need world class, market-ready ONUs and network interoperability. To reduce the cost of fibre rollouts, providers want standards-verified fibre products. With a reliable certification program, testing burdens decrease, and more vendors can ship interoperable products, which means a reduced time to market.'
But does certification really help? Gallagher, from Informa, thinks so. His research indicates both operators and vendors are confident they can derive mutual gain from GPON interoperability and Broadband Forum certification schemes. According to Gallagher, Orange, which plans to have rolled out FTTH to 60 per cent of France's population by 2020, believes certification will be crucial to its strategy of 'plug-and-play' GPON interoperability.
'Orange hopes that adoption of BBF.247 and TR-255 processes will help establish trust between various parties, that might otherwise doubt each other's technical capabilities,' he says.
Meanwhile, as part of the analyst's survey, Chunghwa Telecom stated: 'Certification will help to speed up [FTTH] deployment by removing the lengthy testing procedures of rival vendors' GPON equipment.' And China-based vendor, Huawei also claimed commitment to certification, stating: 'The cost of making ONUs could fall as designs become more common, creating scale for manufacturers... standardisation will speed up [vendor's] time-to-market volume rather than act as a drag.'
Given responses such as these, Gallagher is confident certification is emerging as a key tool to drive the transition to multi-vendor GPON networks. But it's not there yet; right now, operators and vendors are still locking horns over interoperability. According to Hadass, progress in test laboratories is evident, but still operators are reluctant to mix different vendor-produced OLTs and ONUs. What's more, not all operators intend to rely on certification, carrying out in-house tests themselves.
'The end result is operators are still buying ONUs from the OLT vendors,' says Hadass. 'What we are seeing is that some of the OLT vendors have partnerships with ONU vendors, which assure interoperability and provide lower-cost devices. But ideally you would separate OLTs from the ONUs to give cost reductions, and this is what happens in other technologies such as DSL.'
So, given the current state-of-play, will interoperability issues stymie GPON roll-out? Gallagher thinks not. He highlights how operators are primarily driven by cost, and given GPON's lack of money-draining civil works, roll-out will continue. Indeed, issues around active equipment in the network are only a small part of overall cost.
But the analyst reckons a lack of interoperability could affect how operators actually deploy GPON. '[Interoperability challenges] will affect commitments to different technologies, such as GPON, NGPON... and the models operators adopt within the home,' he says.
Given this, Gallagher believes operators need to agree on some of the more common building blocks at the management layer of the network. 'A compromise needs to be reached,' he asserts. 'Operators can want too much and vendors can be too fearful of the costs. But we are seeing more of a willingness for each party to meet in the middle, and this will enable both to grow in the market.'
The physical layer
As test and measure equipment manufacturers drive management layer testing forward, innovations are also taking place at the physical layer to account for problems caused by the use of splitters in a GPON network. For example, UK-based UTEL recently launched a new fibre network management system – the Fast Light PON management system – to detect ONT reflections through 128 split PONs without the need to fit costly wavelength-dependent reflectors at the ONUs.
The central office OTDR fibre test system aims to automate the fibre repair process. According to UTEL, without Fastlight, the service provider could expect up to 128 calls for customers reporting a loss in service following a single OLT port failure. But with the technology, an SNMP trap can trigger an automatic OTDR test of the fibre, automatically identify the root cause of the failure and identify remedial actions.
The system comprises a 1650nm OTDR for monitoring multiple cascade splitters, a robotic optical test access switch and an optional OSS or application programming interface. When a fault is reported, the Operations Centre can connect to the optical switch via the OSS and select the appropriate fibre, which is then automatically connected to the OTDR. Tests are initiated and results automatically returned to the Operator, and UTEL reckons eliminating the need for wavelength dependent reflectors reduced testing costs by more than 90 per cent compared to existing equipment.
'With Fastlight, the operator can measure the cable and the splitter as the network is laid out,' says Max Penfold, international sales and marketing manager at UTEL. 'And because the operator can now do the test... so the quality of rollout can improve dramatically. And for networks that have already rolled out, [we can provide] a straight and easy retrofit,' he adds.