AFL adds four patents to its portfolio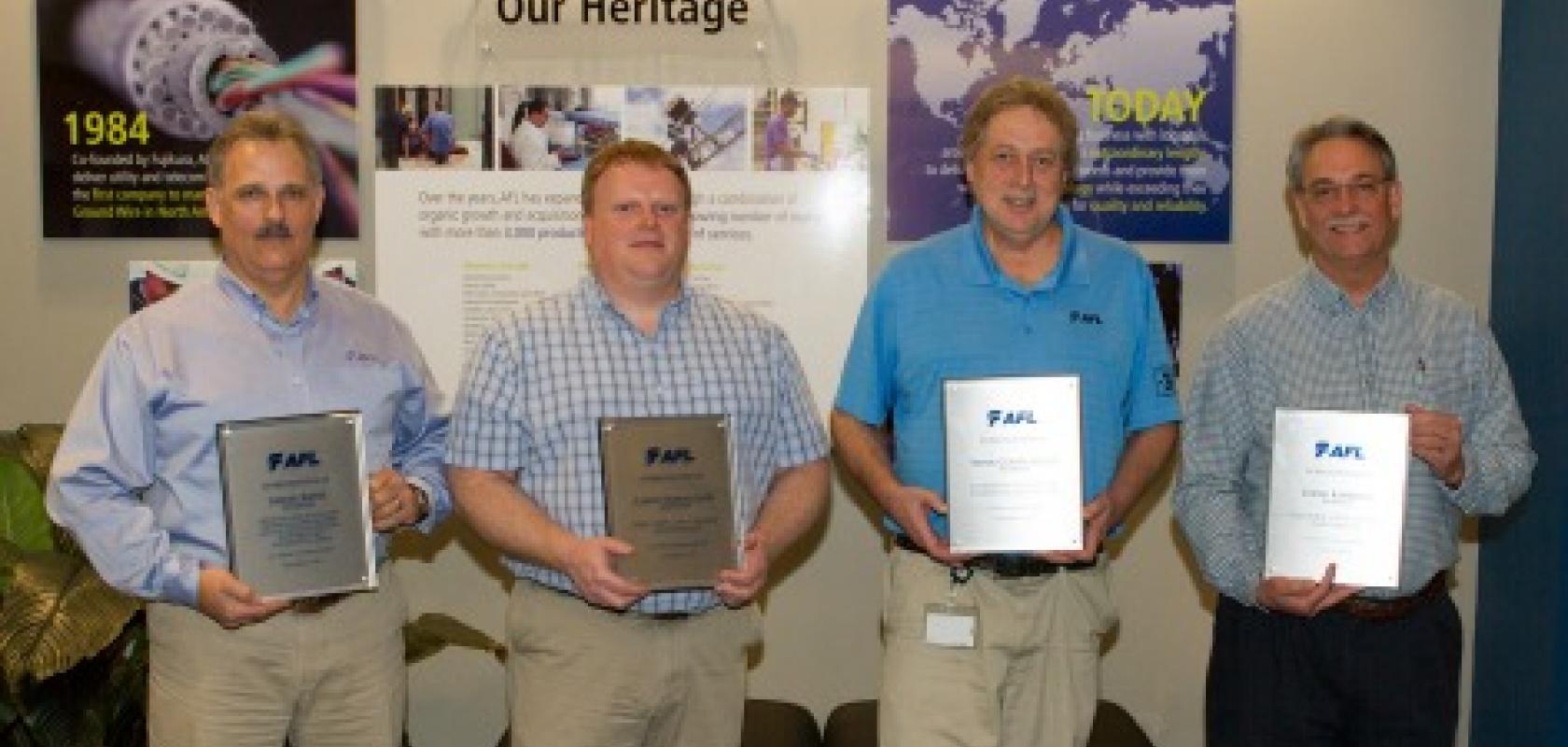 AFL has been awarded four patents, including three new ones. They cover technologies used in AFL's optical connectivity products, fibre-optic cables and test and inspection equipment. 
The first patent is entitled "Integrated Distribution Enabling Access Apparatus" (IDEAA), a small module that makes it easier to deploy passive optical splitters within a network. The IDEAA's design enables customers to mount the splitter module directly on an interior wall without needing any additional enclosures. AFL designed the modular distributed splitting platform with the aim of reducing deployment costs in FTTx, cross-connect and WDM applications.
 
The second patent received is for an "Apparatus and Method for Preventing Optical Fibre and Gel from Ejecting out of Buffer Tubes in Fibre Optic Cables." The patent describes a method that reduces the gel leakage of fibre cables that are designed with high excess fibre length.
An excess of fibre relative to the buffer tube insulates the fibre from the stresses of installation and environmental loading, which is important in applications where high strain or temperature is encountered. However, since the fibre length in these cables is significantly longer than the  buffer length, it can move forward pushing out fibre and gel from the buffer tube at the splicing points. The patented device prevents dynamic movement of the fibre and thus leakage of the gel on live fibre systems.
 
The next patent is for "Fibre Optic Connector Inspection Microscope with Integral Optical Power Measurement," a technology that enables power measurement with the use of a microscope.
The final patent is a reissue for "High Fibre Count Package Inner Module" - describing a packaging technology that protects connectorised cables during shipping.
AFL's patent recipients include (photo, left to right): David Reeve, field support specialist; Chris Donaldson, R&D engineer; Wink Courchaine, senior engineer; and Eddie Kimbrell, senior designer. Not pictured are Sean Adam, general manager for test and inspection, and Ted Lichoulas, engineering manager.