Apple awards Finisar $390M for VCSEL manufacturing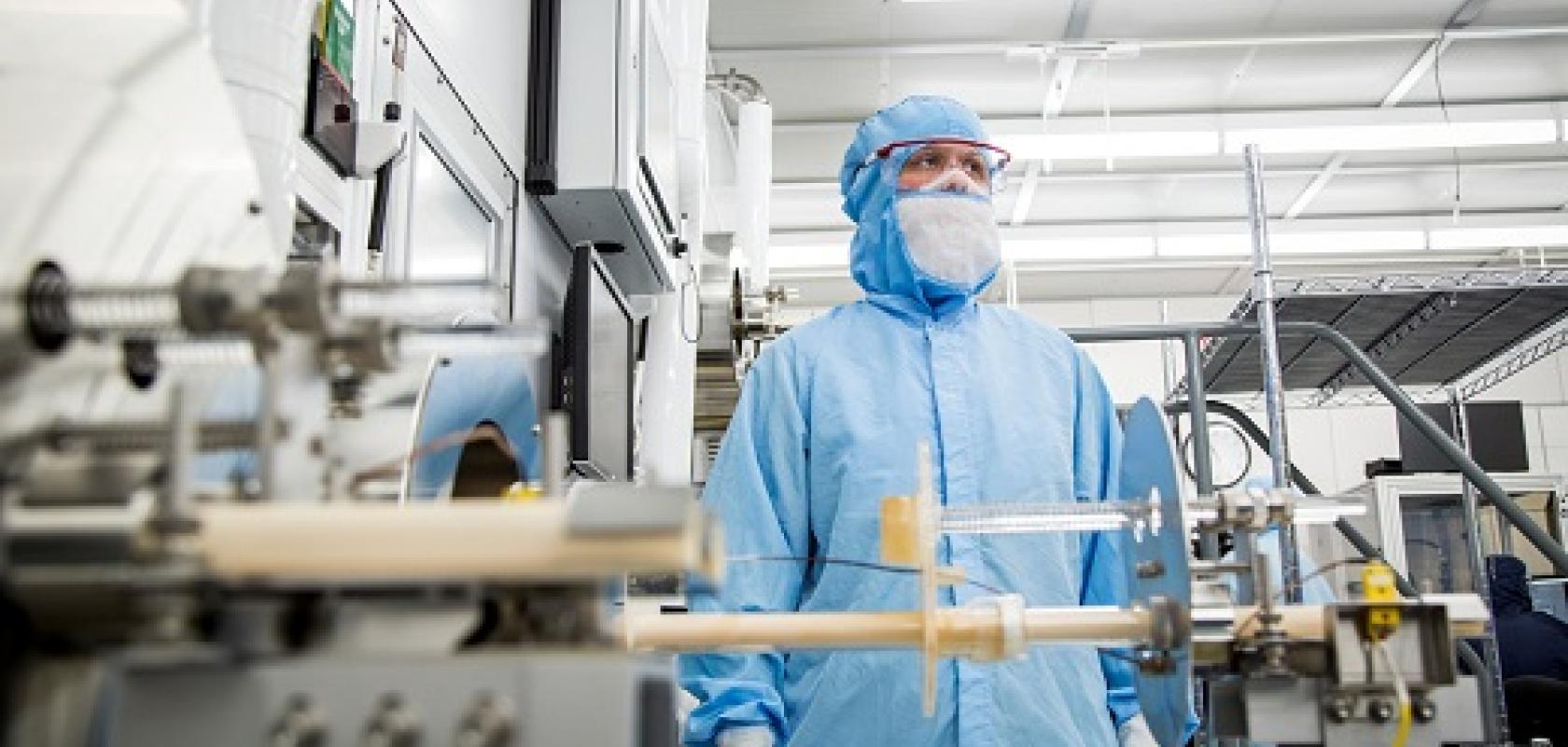 Finisar has been awarded $390 million from Apple's Advanced Manufacturing Fund, which will enable the components manufacturer to dramatically increase its R&D spending and high-volume production of vertical-cavity surface-emitting lasers (VCSELs).
Apple uses VCSELs in its new iPhone X to scan your face for its Face ID facial recognition system, and for proximity sensing in its AirPod earbuds. The 3D laser scanning system uses time-of-flight measurements to calculate the distance from the source to the target and back to the sensor.
VCSEL technology performs better in these applications, is more compact and cost-efficient compared to traditional edge-emitting lasers – and the new iPhone X makes good use of the new technology. In the fourth quarter of 2017, Apple will purchase 10 times more VCSEL wafers than were previously manufactured worldwide over a similar time period, the company claims.
The market for VCSELs in smartphone applications is expected to grow rapidly and dwarf other applications in the next few years. Market research firm LightCounting forecasts that nearly 250 million VCSEL units for smartphones will be shipped in 2019, about five times more than all the units shipped into fibre-optic communication applications.
That's opening up new market opportunities for optical components manufacturers like Finisar – and Lumentum, which is reported to have secured a $200 million agreement to supply VCSELs for the latest iPhones.
"VCSELs power some of the most sophisticated technology we've ever developed, and we're thrilled to partner with Finisar over the next several years to push the boundaries of VCSEL technology and the applications they enable," said Jeff Williams, Apple's chief operating officer. "Technology is only as good as the people behind it, and Finisar is a company with a long history of putting its employees first and supporting the community it's a part of. We're extremely proud that our involvement will help transform another American community into a manufacturing powerhouse."
The 'award' from Apple isn't an equity investment, but will accelerate and secure the supply of a critical component. In an interview with Fibre Systems last year, Finisar pointed out that non-recurring engineering (NRE) fees – where customers share the cost of developing new products and bringing them to market – is becoming an important source of R&D dollars for companies in the optical space as the pace of innovation accelerates (see Sharing of the wealth).
As a result of Apple's commitment, Finisar will transform a long-shuttered, 700,000-square-foot manufacturing plant in Sherman, Texas, into 'the high-tech VCSEL capital of the US'. The company plans to create more than 500 high-skill jobs at the Sherman facility, including engineers, technicians and maintenance teams. Hiring, capital equipment planning and infrastructure upgrades are already underway at the Sherman facility, which is expected to begin shipping products in the second half of 2018. One hundred percent of the VCSELs Apple buys from Finisar will be made in Texas, the phone company says.
"We're excited to continue our innovation with Apple of a technology that has tremendous potential," said Jerry S. Rawls, CEO of Finisar. "When you combine our proven ability to consistently manufacture exceptional products with our new state-of-the-art Sherman facility, we're confident we can achieve our shared goal of providing consumers with incredibly exciting features."
Apple has committed to investing at least $1 billion with US-based companies as part of its Advanced Manufacturing Fund, which is designed to foster innovative production and high-skill jobs that will help lay the foundation for a new era of technology-driven manufacturing in the US. Corning, another company with ties to optical communications, was the first beneficiary in May this year, receiving $200 million to support glass manufacturing for smartphone screens.
Photo: A Finisar worker in the manufacturing area of the company's Allen, Texas facility. Credit: Finsar.