CityFibre continues building and maintaining networks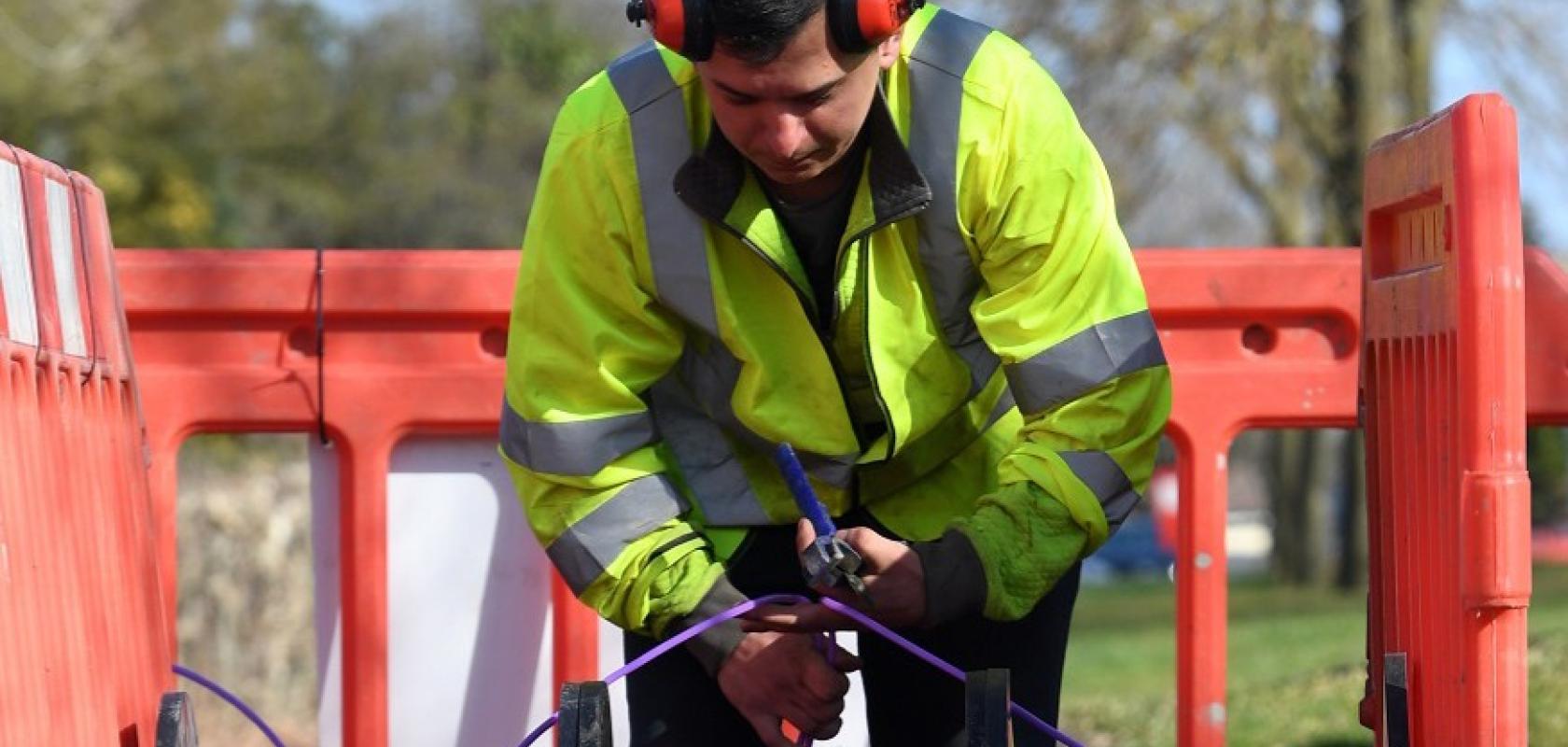 UK alternative network provider, CityFibre has confirmed that it will continue to build and maintain its networks, with full approval from UK government. 
The altnet said in a statement that it is following advice to minimise the risk of exposure to and transmission of Covid-19. 'Without exception, ' it said, 'the safety of our staff, contractors, customers and the public is our highest priority.'
Networks are being worked in according to the levels of productivity already agreed with local authorities, while field-staff and those of contractors have been classified as 'key workers', so they are exempt from the wider restrictions on movement.
The statement went on to say: 'In order to carry out our work, our staff and contractors are required to adhere to strict protocols on social distancing and minimising-of-contact with members of the public. They also continue to work to the highest health and safety construction standards. This includes leaving trenches in a safe and manageable state at the end of every working day.'
If engineers need to attend a customer site to carry out a survey, installation or repair, for example, they will endeavour to call in advance. Before entering the premises, the engineer will ask whether anyone in the premises been diagnosed with Covid-19, been asked to self-isolate, or travelled to a high-risk area or country in the last 14 days. ​They will also check if anyone is suffering from flu-like symptoms. ​
According to the statement, which appears on the company's website, if the answer to question one is yes, or the customer independently decides they no longer want to proceed, the order management team will be alerted and the job will be placed 'on hold' until a future date – to be agreed with the relevant service provider partner. ​
If the answer to question two is 'yes', the engineer can proceed, but will undertake additional hygiene actions. This includes wiping surfaces, asking the end customer to remain in a different room, not accepting the offer of drinks and bypassing the sign-off with the customer when the job is finished. ​
CityFibre has been monitoring the Covid-19 situation for some time, having set up a task force in February to daily monitor the emerging risk and government advice. This was used as the grounding for its strategy, which includes: identifying the agile workforce within the company and its contractors; enhancing its ability to tailor plans and respond quickly to mitigate different levels of risks; ensuring its smart-working capability is scalable and robust; refining communications processes to ensure speed, clarity and the ability to rapidly update and trigger actions; undertaking a period of intense scenario simulation to test readiness. 'This proactive planning,' said the statement, 'has so far enabled us to minimise risk of exposure for all and stay open for business.'
The provider's office-based staff are continuing work as normal from home, while agile-working staff are also avoiding all non-essential travel and are following strict social distancing guidelines if face-to-face engagement is unavoidable. The statement acknoledge that these changes 'understandably affect the way we interact as a business, but with digital tools at our disposal, we expect no impact on quality of engagement or availability of our people overall.'
In conclusion the company offered reassurance that its full fibre networks are 'modern built and capacity rich', which means increased usage and higher dependency on infrastructure can be sustained, even at peak times. It said: 'Once we are through this crisis period, we will play our part in supporting the recovery of our economy and society.' 
Earlier this year, CityFibre acquired broadband network provider, FibreNation from TalkTalk Group, with the aim of increasing its roll-out target from five to eight million premises.