Demand for optics 'at an all-time high', reports LightCounting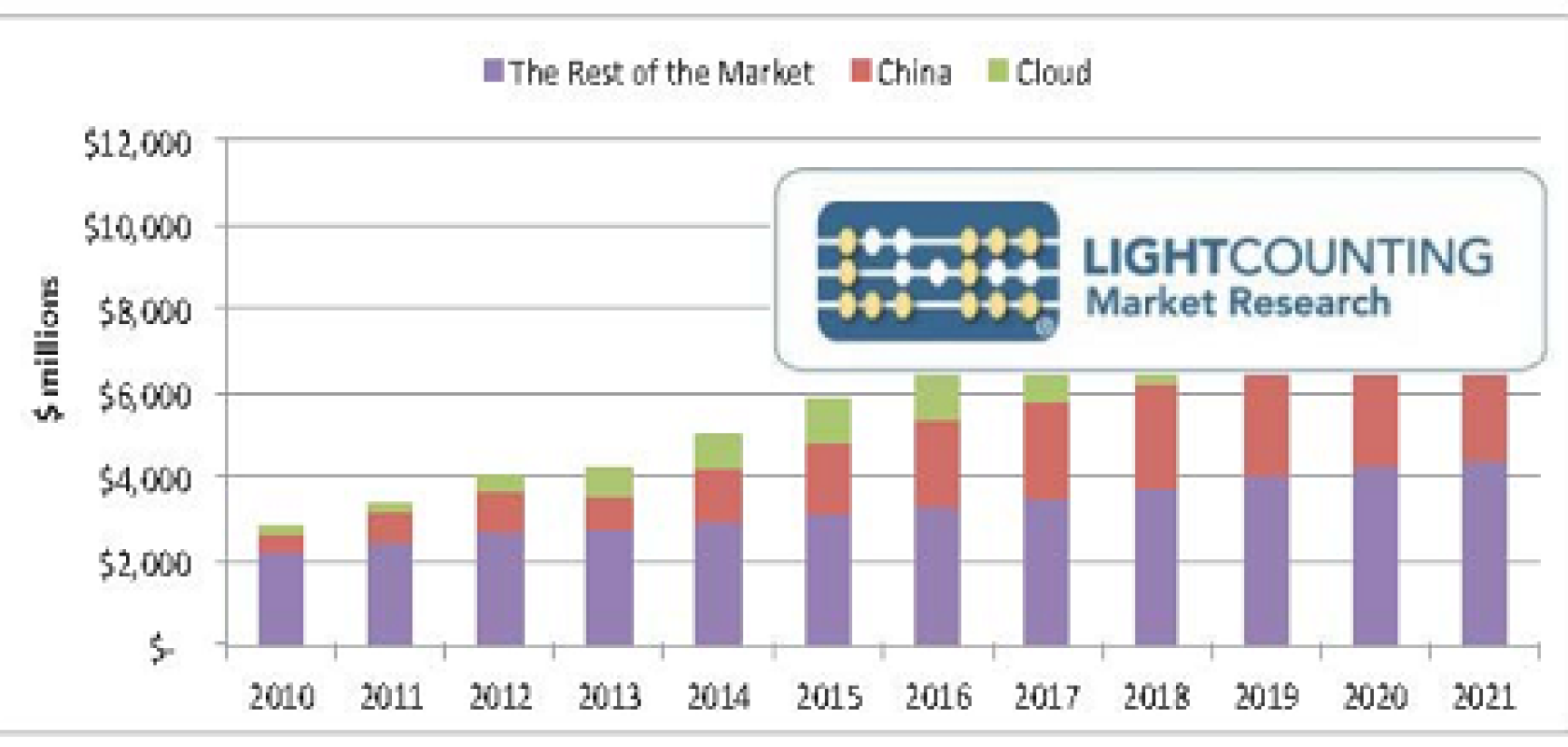 The total market for optical components and modules is expected to grow by 17 per cent in 2016, with sales of DWDM and Ethernet products increasing by more than 30 per cent, according to the latest optical communications market forecast from LightCounting.
This forecast is slightly down on LightCounting's prediction earlier in the year, but nevertheless represents "an all-time high" for the industry, the market research firm said (see LightCounting: new high for component vendor revenues and LightCounting: advanced optics boost 2016 market forecast).
The main drivers of market growth this year and beyond are the massive deployments of 100G DWDM networks in China and 40 and 100 Gigabit Ethernet optics in mega-data centres.
"The increasing contribution of China to the global market was related to its massive deployments of FTTx and wireless fronthaul optics in 2011-2015, but the situation has changed in 2016", explained Vladimir Kozlov, founder and CEO of LightCounting. "This year it is demand for 100G DWDM and 100 Gigabit Ethernet optics that increased China's share of the global market, and we think this trend will continue in 2017-2021."
Thus, expectations for 2017 are high. However, LightCounting's analysis of the broader market for optical components and modules has uncovered wide variation between different market segments.
Aside from DWDM and Ethernet optics, all other optical markets are likely to remain flat or decline in 2016, including optics for SONET/SDH, Fibre Channel, FTTx, wireless fronthaul and optical interconnects (which includes active optical cables and embedded optical modules).
Accordingly, the total market for optical components and modules used in optical communications will grow at a compound annual growth rate of 10 per cent over the five-year period to 2021. Sales of optics to the cloud data centre market will maintain the strongest growth, averaging 20 per cent annually.
LightCounting's Market Forecast report provides a detailed market demand forecast through 2021 for optical components and modules used in Ethernet, Fibre Channel, SONET/SDH, CWDM/DWDM, wireless infrastructure, FTTx, and high-performance computing (HPC) applications.