Fibre exceeds cable for fixed broadband in OECD countries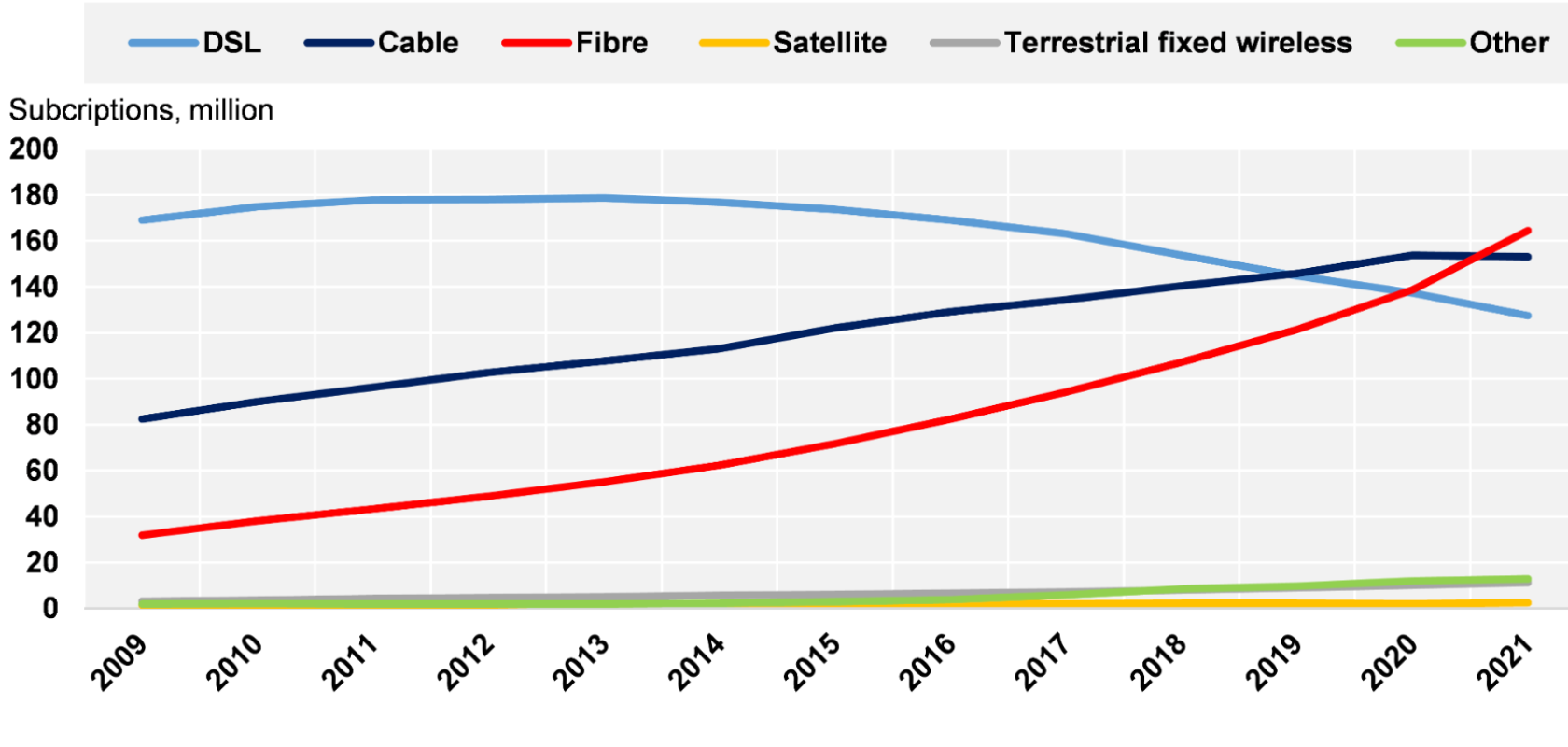 Fibre has overtaken cable for the first time as the primary fixed broadband technology across Organisation for Economic Co-operation and Development (OECD) member countries.
Founded in 1961, OECD is an intergovernmental organisation with 38 member countries. Its purpose is to stimulate economic progress and world trade. The latest update of the OECD broadband portal shows that fibre subscriptions increased by 18.6 per cent over the year to December 2021 jumping ahead of cable, now at 32.4 per cent of fixed broadband subscriptions, with DSL at 27 per cent and declining. 
The biggest growth was in Costa Rica, Israel, Greece and Belgium which all increased fibre connections by more than 80 per cent in 2021. The share of fibre in total broadband is now at 50 per cent or above in 13 OECD countries, standing above 50 per cent in Chile, Finland, Luxembourg, New Zealand, Norway, and Portugal, and above 70 per cent in Iceland, Japan, Korea, Latvia, Lithuania, Spain and Sweden.
Fixed broadband subscriptions continue to grow in almost all OECD countries, increasing by 3.9per cent across the OECD area in 2021 to total 472 million, up from 454 million in December 2020, to average 34.4 subscriptions per 100 inhabitants in the OECD. Switzerland has the lead with a penetration rate of 48.4 subscriptions per 100 people, followed by France (46 per cent), Norway (45 per cent), and Denmark (45 per cent).