Infinera gives its metro platform a 200G makeover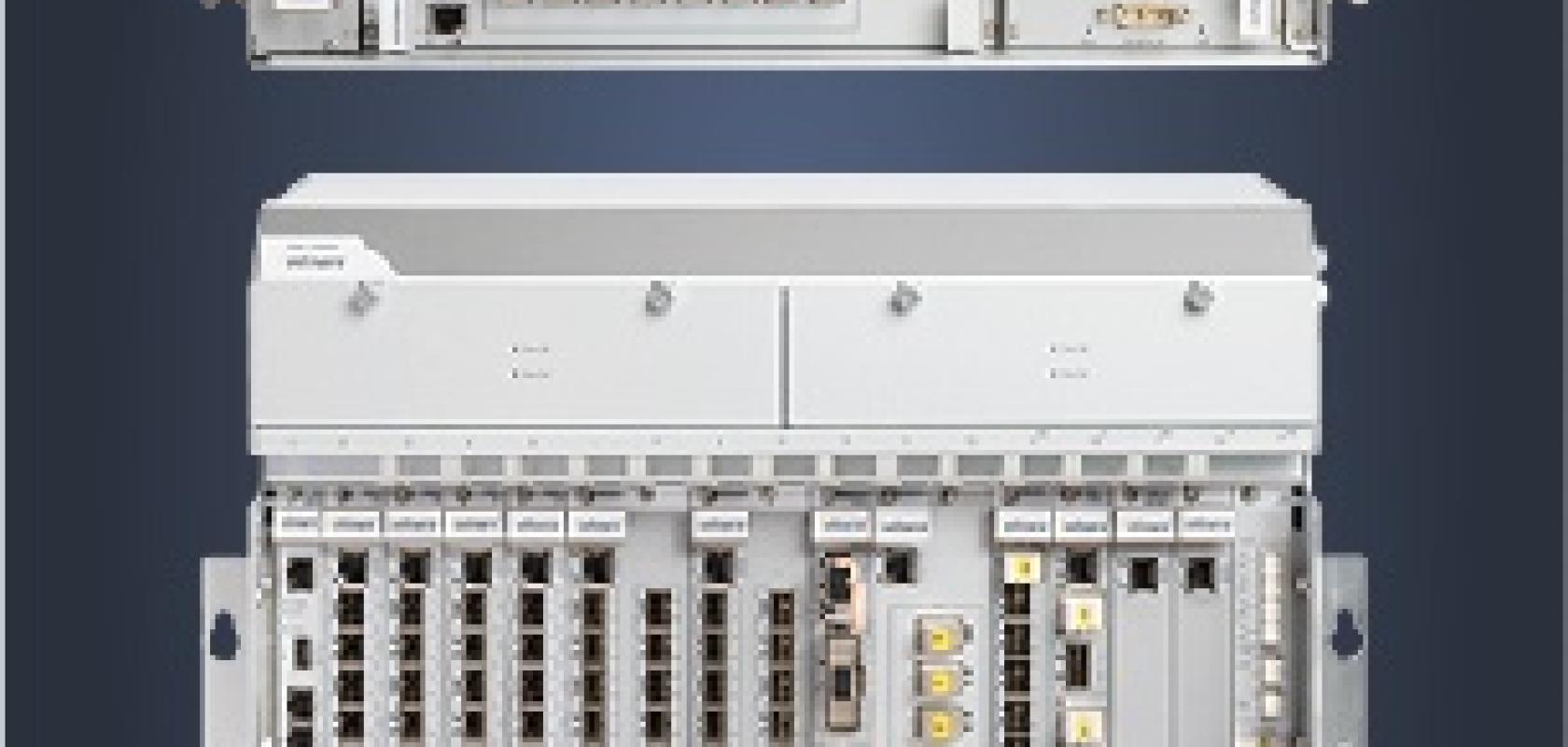 Infinera has unveiled the XTM II, a next-generation packet-optical platform for metro networks, with increased density, low latency and reduced power consumption.
Traffic patterns in metro networks are becoming increasingly dynamic, explains Geoff Bennett, director of solutions and technology for Infinera. Instead of pulling all the data back to a central hub before processing, the compute and storage functions are moving to the edge of the network – to support architectures like Remote PHY in cable networks, mobile fronthaul via cloud-RAN and concepts like Central Office Rearchitected as a Data centre (CORD) in broadband access. The XTM II has been designed for these bandwidth-intensive applications at the metro edge, he says. With its high density and low power consumption, it is particularly suited for the constrained environments found in telecom huts.
The announcement also answers the question of how Infinera plans to develop the product range it acquired from Swedish metro specialist Transmode in 2015 (see Infinera accelerates metro strategy with $350M Transmode bid). Back then, Infinera executives talked about the potential to integrate the company's photonic integrated circuit (PIC) technology into Transmode's metro product range. That's not happening yet. The new cards for the XTM II platform are based on 200G transmission speeds delivered via pluggable CFP2 digital coherent modules.
The new platform includes three new chassis in different sizes and three new traffic cards. These upgraded chassis have already been shipping for the last six months, and can be populated with the large range of existing XTM series cards. The new cards, when introduced later this year, will be backwards compatible with the installed base of equipment using the older chassis. "It makes for a very strong investment protection story," Bennett observed.
Although the cards are stars of the show, the upgraded XTM II chassis is worth noting. It offers improved power management and cooling, with increased density to support nodes that require large volumes of new traffic cards. The chassis comes in three sizes: 1 rack unit (RU) with up to 400G of capacity, 3RU supporting 1.6Tb/s and 11RU supporting 4Tb/s.
Turning attention to the cards, there is a 400G Flexponder, a one-slot card that can operate as a dual 200G muxponder using 16QAM (quadrature amplitude modulation) for optimised capacity, a dual 100G transponder that uses quadrature phase-shift keying (QPSK) for optimised reach, or a combination. With twice the number of ports, operating at twice the speed, in a card that's half as deep, the unit has an eightfold density increase compared to the previous product generation.
Including optics, the unit operates at as low as 20W per 100G service, which Infinera believes is the lowest power consumption per 100G available in the industry on any WDM-based platform. Those figures are for operation at 20°C, Bennett cautions. But even using a more conservative scenario at 55°C (a temperature likely to be encountered inside a rack), the device consumes 27W per 100G service – a similar product from the nearest (unnamed) competitor has 74 per cent higher power consumption, the company claims.
Other traffic units include a 200G muxponder, which is a two-slot card that aggregates a broad range of client signals, from 8G Fibre Channel to 100 Gigabit Ethernet and many rates in between, onto a 100G/200G port. The device can also be paired to create an OTN add-drop multiplexer.
The third new card is the EMXP440 packet-optical transport switch which, as the name suggests, provides Layer 2 packet-optical switching with sub-50-ms protection. The two-slot card has dual 100/200G ports and 12 10G ports, with the option to add a further 12 10G ports via a PTIO-10G client board that plugs into an MPO port. The switch supports Carrier Ethernet and MPLS-TP packet transport, Metro Ethernet Forum (MEF) CE 2.0 service creation and quality of service-aware traffic aggregation. In addition, the EMXP 440 features have been harmonised with the EMXP/IIe range and PT-Fabric.
The new XTM II platform also comes with a new flexible grid line system, to provide the wider channels required for coherent transmission above 100G. If populated with 200G wavelengths, the system can support fibre capacity of up to 24Tb/s, but it is ready for 400G and beyond. "Basically we're introducing a line system that we know future iterations of our platform will need," said Bennett.
The line system components include hybrid erbium-doped fibre amplifier (EDFA)/Raman optical amplifiers and reconfigurable optical add-drop multiplexer (ROADM) modules with 1x4 and new 1x9 configurations; the latter is expected to ship by the end of the year.
The XTM II platform sports open APIs for software-defined networking (SDN) control, which Bennett now considers to be "table stakes" required to compete in the market. The XTM Series, including the XTM II, is supported by Infinera's Xceed Software Suite and Digital Network Administrator (DNA) network management system.
Finally, it's interesting to see that the new XTM II platform supports Infinera Instant Bandwidth licenses, which allows bandwidth to be pre-installed and activated on demand – the first time the company has applied this approach to its metro products.
"While backward compatibility is key as it allows current customers to take advantage of over 30,000 existing XTM Series chassis, what is more significant are the capabilities XTM II brings to new networks deployed by both new and existing customers," said Karl Thedéen, senior vice president, head of metro business group, Infinera.
The XTM II chassis are already shipping to customers, while the 400G Flexponder will be available in Q3, with additional components of XTM II available by the end of 2017.
The XTM II will be featured at the Next Generation Optical Networking (NGON) event in Nice, France from 20 to 22 June 2017, on Infinera's stand A15, with demonstrations taking place in the Infinera Express, the company's mobile demonstration truck.