One in 20 now accesses gigabit Internet, says Viavi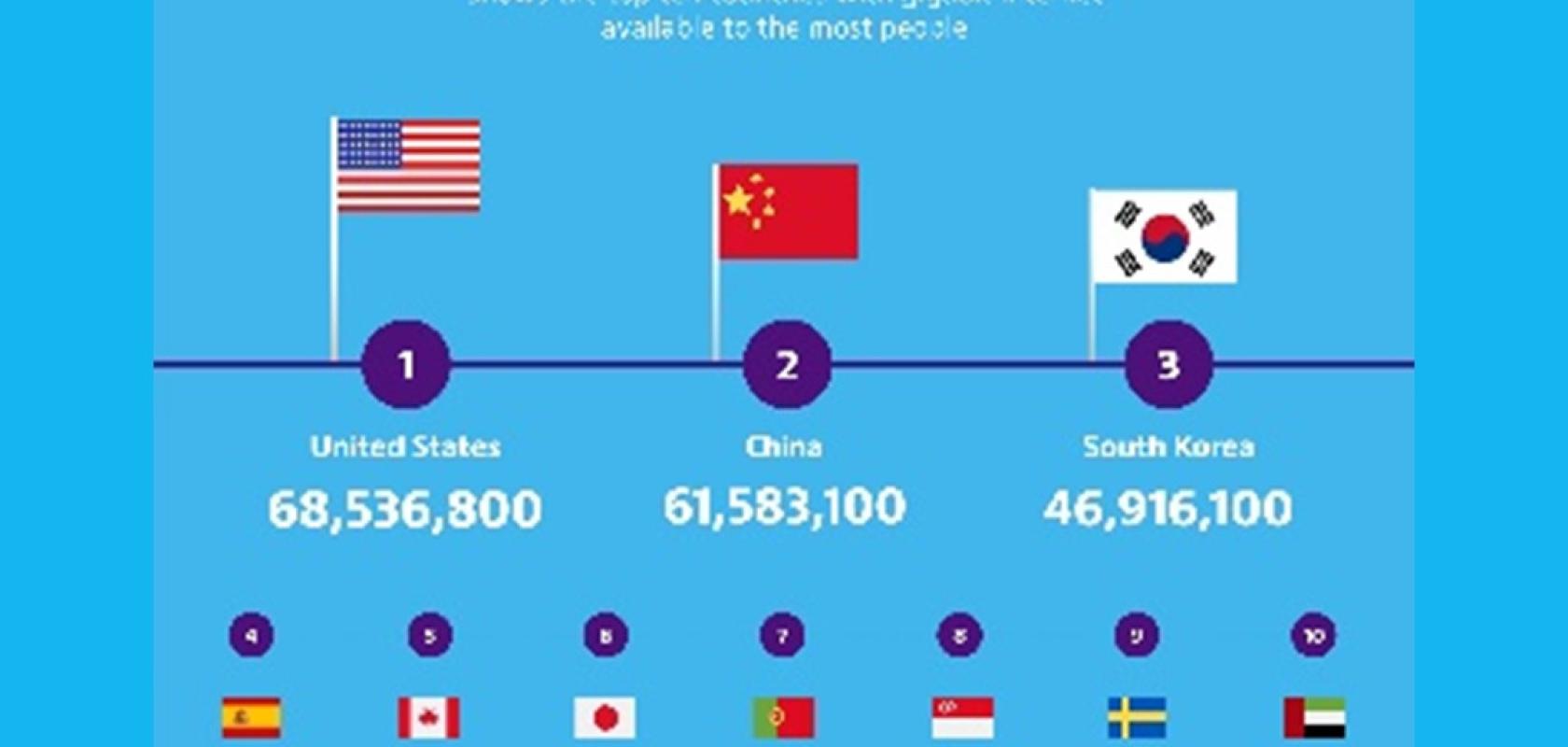 The latest Gigabit Monitor from Viavi Solutions is now available.
The research from the test instrumentation specialist indicates that an estimated 354 million people across 51 countries have access to gigabit internet. This is around five per cent, or one in 20 of the global population.
The Gigabit Monitor is a web-based tool, which the company devised to showcase the state-of-play of gigabit internet provision across the world. It is based on publicly available data and the living database is updated regularly, based on deployment announcements and feedback from users.
According to the latest update, America is currently leading the way, with gigabit internet available to 68.5 million people. This is an additional 4 million since August 2018. China is not far behind, however, having overtaken South Korea as the country with the second largest availability of gigabit internet, equating to 61.5 million people. This is an increase of 41 million since August 2018, although this figure only makes a dent, as it represents around 4.5 per cent of the country's population.
Spain and Canada are next in the listings, with 30.1 million and 15.9 million respectively. When coverage is considered as a percentage of population, Singapore retains its lead, with gigabit internet available to 95 per cent of its population.
Viavi said that, while one in 20 accessing gigabit internet shows significant global progress, it does contrast with the estimated 50 per cent of the global population that still has no form of internet access. In the last 12 months, only two new gigabit countries have come online – Bahrain and Malaysia. This is in comparison to last year when eight joined the ranks.
Sameh Yamany, chief technology officer at VIAVI commented: 'Not surprisingly, we are seeing a gradual shift away from wired gigabit internet provision toward wireless technologies. As commercial 5G networks are rolled out in greater numbers, the pace of this transition will escalate radically and soon reach a tipping point. Yet, even with the global rise of 5G networks, the importance of testing and troubleshooting fibre will remain paramount as mobile operators deploy more and more fibre-based network infrastructure.'