Photonics organisations forge partnership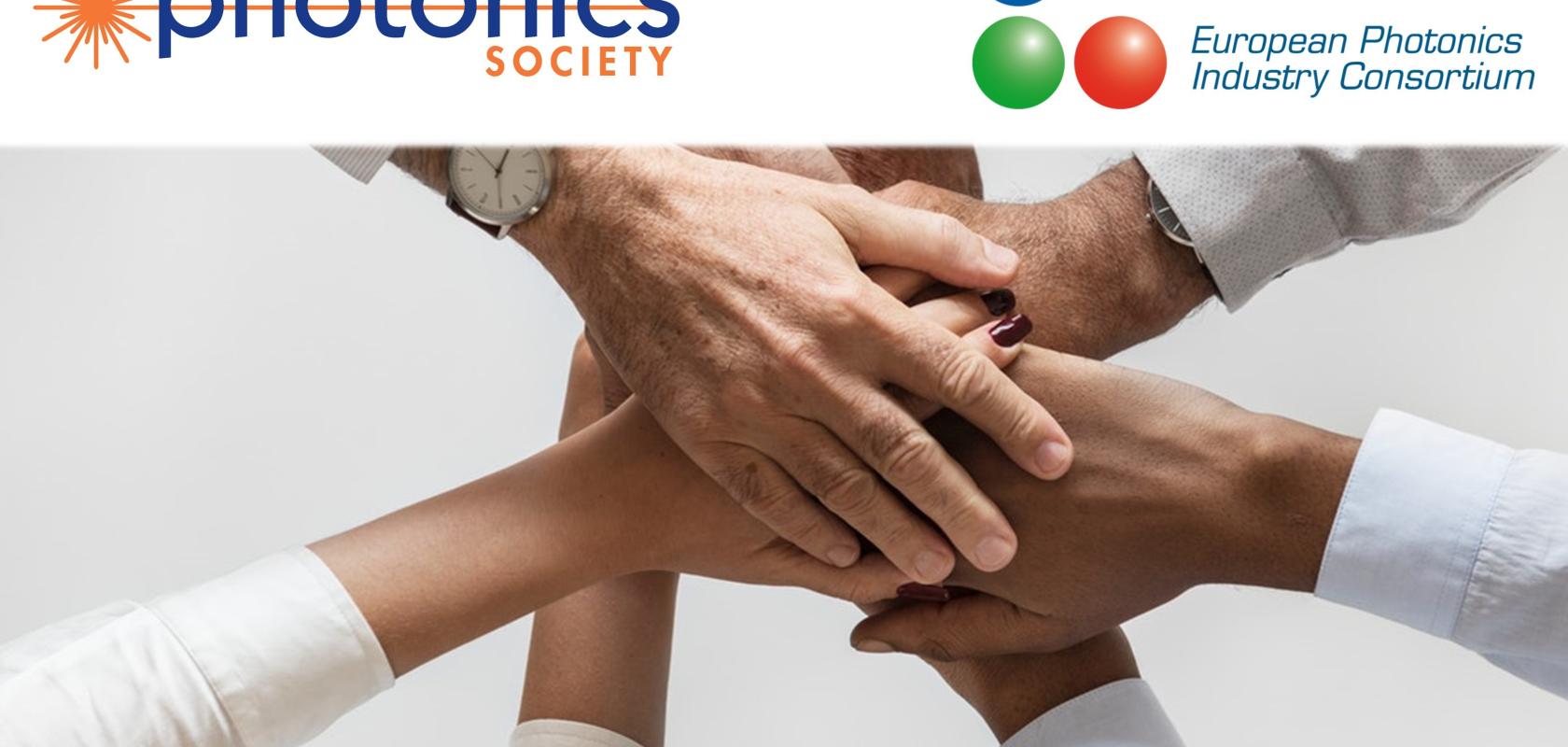 The IEEE Photonics Society and the European Photonics Industry Consortium (EPIC) have entered into an agreement to promote joint activities, cross-disciplinary technical dissemination and cooperative programs between membership bodies. 
The organisations will work together to enhance access to industry-relevant training and continuing education opportunities in the related fields of both organisation's scopes. These include optical fibres, photonics integrated circuits and optical components, and also lasers, sensors, imaging, displays, projectors, and other photonic technologies. 
Carlos Lee, director general at EPIC – European Photonics Industry Consortium commented: 'EPIC being the largest photonics industry association in the world, I am very much looking forward to  partnering with the most important academic knowledge base in the world of Photonics. Together we  will be able to achieve great things to the benefit of the photonics community.'
Dalma  Novak, IEEE technical activities division X director and IEEE Photonics Society industry engagement  committee chair said: 'The Photonic Society's partnership with EPIC is a fantastic opportunity to work collectively to advance  the missions of both organizations. It will directly support the efforts of the Society's Industry Engagement Committee to develop programs and activities that enhance the experience and  engagement of Photonics Society members and the wider community working in industry.'
The committee, which will be led by Novak, will directly steer services between the  parties' agreement as well as encourage entrepreneurship initiatives and increase the elevation of  industry members within relevant IEEE leadership positions. Both parties will collaborate where possible to increase the endorsement of technology standards, roadmaps, information exchange, and community support of technician and trade development  initiatives. 
Topics