Researchers demo 1,100km transmission of 800G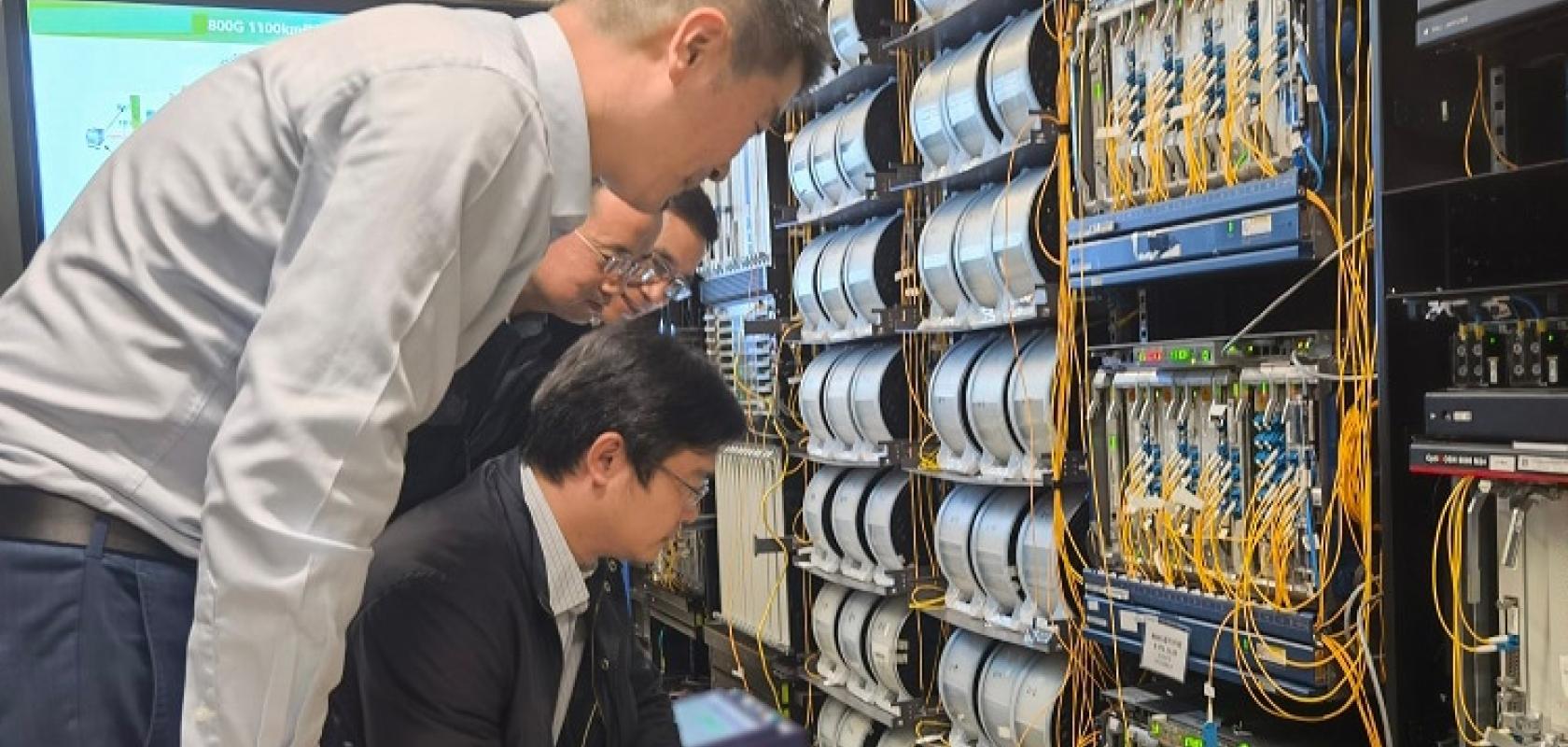 A team of researchers from China Mobile Research Institute has successfully tested the 1,100km transmission of 800G systems.
The group completed the demonstration in partnership with Huawei and Yangtze Optical Fiber and Cable (YOFC). The 800G long-haul test adopted Huawei's latest 800G module, which was launched last year and applied it to a full series of Huawei OptiXtrans optical transport products, covering various application scenarios.
The module supports flexible adjustment of the transmission rate and wavelength spacing. Based on second-generation channel matching shaping (CMS) technology, 'faster-than-Nyquist' (FTN) algorithm and AI neuron function modules are loaded to detect complex link environments on networks in real time. This automatically learns and optimises transmission performance. The company says it can provide a single-fibre transmission capacity of 48T in the C band. These tests demonstrate how the new encoding technology can effectively improve the 800G long-haul capability.
Li Han, chief expert of China Mobile Group and director of the Network and IT Technology Research Institute of China Mobile Research Institute said: 'Key technologies and new infrastructures such as ultra-low-loss and large effective area fibers, Raman amplification, high-speed optical components, and higher-order modulation must be introduced [to meet the development requirements of large-capacity long-haul systems above 400G]. The application of 400G/800G and network upgrade provide a good opportunity to introduce new fibre infrastructures. The complexity of the technology and system needs to be tackled via the joint efforts throughout the entire industry chain.'
Simon Lu, president of Huawei's Transmission Network Domain added: 'The work we've done with China Mobile Research Institute is definitely a milestone for Huawei's 800G solutions. Huawei will continue to provide global operators with solutions that feature high quality, reliability, and sustainable evolution.'