Semtech makes strategic investment in MultiPhy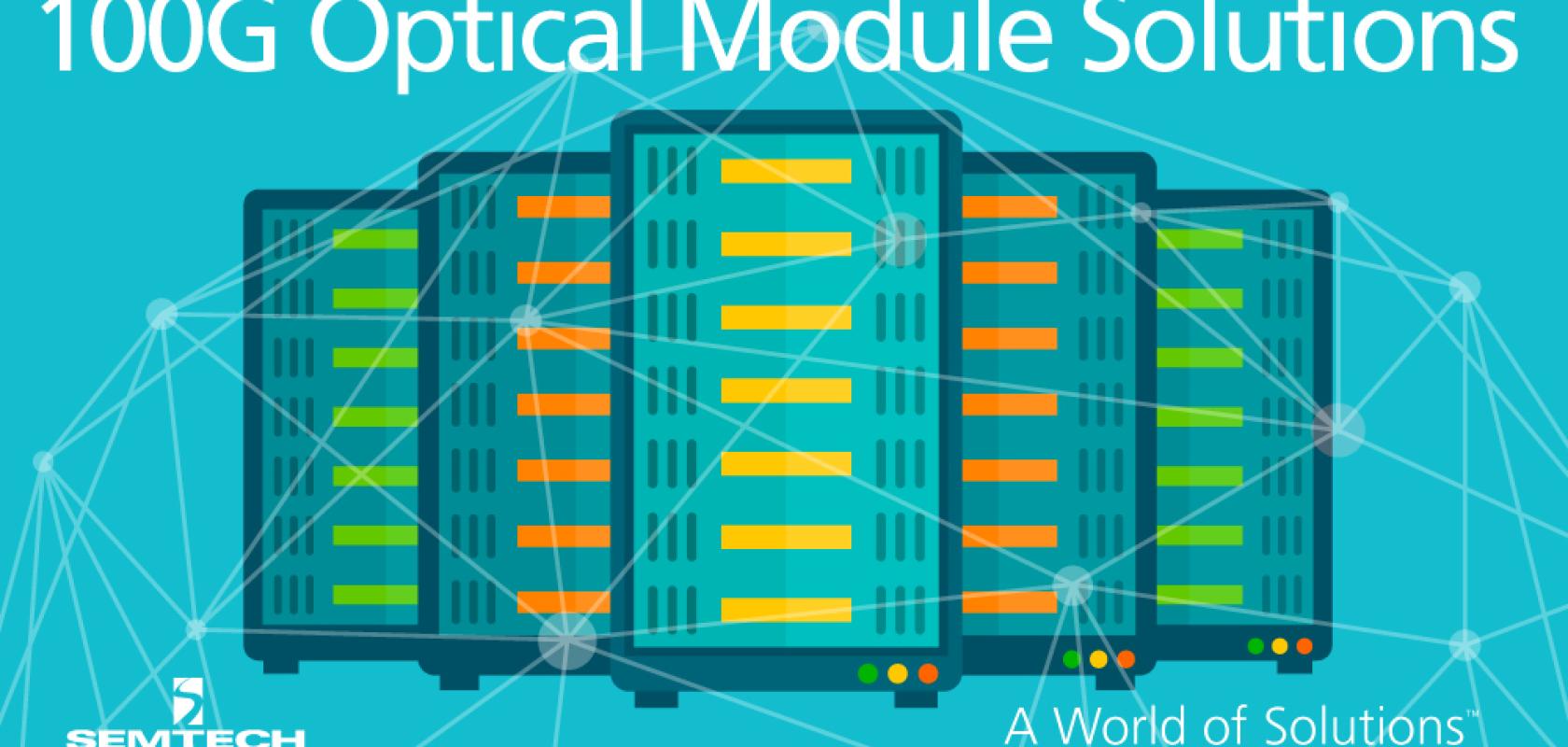 MultiPhy, a developer of digital-signal-processing (DSP) based communication semiconductors, has completed a financing round of $17 million from existing and new investors, which includes both venture capitalists and major strategic corporate backers.
Separately, semiconductor company Semtech disclosed that it was one of the investors and now the largest shareholder in MultiPhy.
"We are pleased to have such a strong vote of confidence from both our investors and the industry," said Avi Shabtai, CEO at MultiPhy. "The commitment and support of our investors sends a clear message that MultiPhy is the leading player in high-speed 100G single-lambda data centre connectivity."
MultiPhy and Semtech will collaborate on a chips for the development of a complete PHY (physical layer) product set for single-wavelength 100G optical modules.
MultiPhy will pair its advanced-CMOS DSP devices, called FlexPhy, with laser driver and transimpedance amplifier (TIA) chips from Semtech.
The pair plan to offer chips that support PAM-4 (4-level pulse amplitude modulation) at 100Gb/s on a single fibre. Each module would require just a single laser and optical receiver, thus eliminating parallel optics and mux and demux components used in duplex fibre connections.
Together, they expect to drive significant cost reductions for data centres by reducing the number of components inside 100G optical modules.
In addition to substantially reducing the bill of materials, this approach will reduce manufacturing complexity and enable smaller module form factors, which are essential for enabling increased port density in data centres.
Commenting on the size of the market opportunity, Daryl Inniss, vice president and practice leader of the global analyst firm Ovum, said: "Hyperscale data centres are widely expected to begin build-outs of their data centres with 100G interconnects, based on 4x28G NRZ [non-return to zero] technology optical modules, in 2016," said. "Since these data centres can house up to hundreds of thousands of servers that must each be interconnected using 100G optical modules, reducing the cost of these modules represents a large cost savings opportunity for data centre customers as they expand their networks."
Mohan Maheswaran, president and chief executive officer of Semtech said: "With the integration of MultiPhy's innovative technology, we intend to be the leading supplier of solutions based on a single laser architecture. We believe this architecture will enable our customers to build lower power and lower cost 100G modules for the high-volume phase of 100G data centre interconnect build-outs."
Semtech anticipates that the 100Gb/s per wavelength technology could be applied to both short reach intra-data centre links and longer reach inter-data centre links.
Single-lambda 100G is also a stepping stone to 400G, which MultiPhy has promised to support in its next-generation chip. The IEEE P802.3bs has accepted PAM-4 as the modulation format for 400G standards. Optical transceivers with 500m reach over singlemode fibre will use a 4 x 100G PAM-4 signal.
The investment also gives MultiPhy additional resources and tools to accelerate product development and expand its business operations.
"We are excited about this relationship with Semtech, we expect it will enable us to deliver a complete IC solution for 100Gb/s wavelength applications and help significantly drive down the cost of data centre build-outs," said Avi Shabtai, chief executive officer of MultiPhy. "Furthermore, with Semtech's global customer relationships and support infrastructure, we are expanding the customer base that we can serve with our industry-leading technology."