UK chancellor promises billion-pound investment in broadband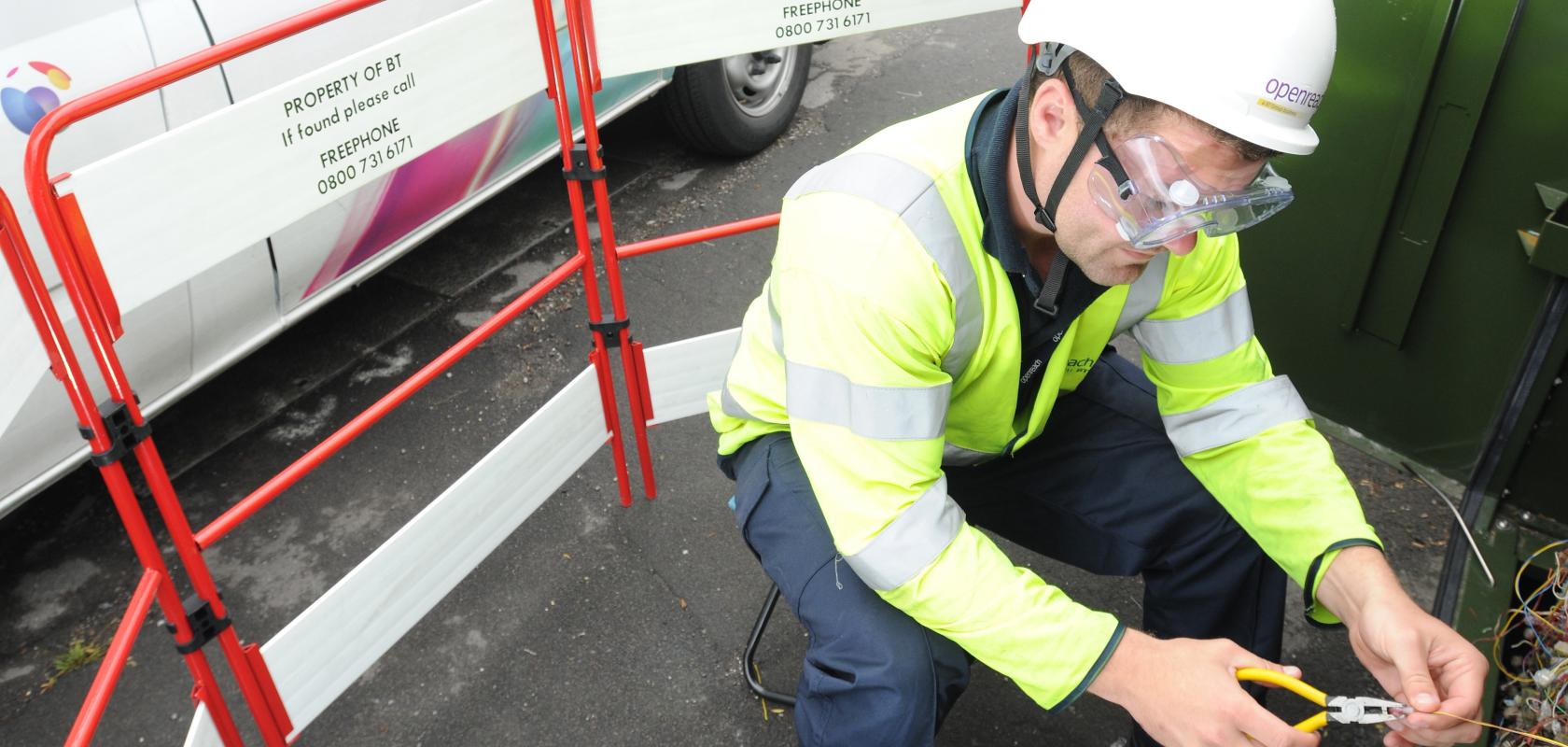 At the recent Conservative Party conference, chancellor Sajid Javid pledged to invest £5bn to support the roll-out of full fibre.
He said in his speech: 'We have rolled out superfast broadband but we have fallen behind many European countries on the next generation of technology. And as we catch-up I don't want any part of our country to fall behind others. So, I can announce we are committing £5bn to support full-fibre rollout to the hardest to reach 20 per cent of the country. All of these measures will level up areas of our country that feel left out.'
The move comes three months after Prime Minister, Boris Johnson pledged to make full fibre available for all UK homes by 2025, improving on targets published the Future Telecoms Infrastructure Review (FTIR) last summer, to connect 15 million premises to full fibre broadband by 2025 and provide full fibre broadband coverage across all of the UK by 2033 – which the government acknowledged as 'vital to underpin 5G coverage'.
Johnson made the claim as he was running for leadership of the Conservative Party, in his regular column for The Telegraph. He said: 'The government has just set a new target for the 100 per cent roll-out of full fibre broadband – by 2033. As a deadline, that is laughably unambitious. If we want to unite our country and our society, we should commit now to delivering full fibre to every home in the land not in the mid-2030s – but in five years at the outside.'
The funding announced by Javid to help this target become a reality is part of a wider infrastructure investment programme that is designed to help rural areas in particular. He said in his speech: 'Infrastructure is the foundation of everything. It's the new road that connects local communities. The bus you need to get to school. And the broadband that helps your small business trade around the world. The full benefits of our infrastructure revolution may not be felt for some time. But the work must start here and now.'
At the time of Johnson's pledge, the industry questioned whether the targets were realistic, and how they could logistically be achieved. This has now been echoed following Javid's financial commitment, with many pondering whether £5bn would be enough to meet the ambitious deadline – particularly as the government previously stated, following the FTIR, that the original target would require investment of between £3 and £5bn. There have also been questions raised regarding the split of funds between full fibre and 5G projects. It does mean, however, that people are once again talking about fibre, with a number of responses issued by industry spokespeople.
Darryl Eyers, president of the Association of Directors of Environment, Economy, Planning and Transport (ADEPT) said: 'We have been eagerly awaiting a further government announcement in relation to the full fibre pledge. Spending £5bn on broadband is welcome news, especially if concentrated in rural areas, but more work is required. It appears that the money is to be shared between full fibre and 5G projects and therefore falls short of being a revolution in terms of investment in broadband. ADEPT looks forward to working closely with government to develop the case for further funding.'
Greg Mesch, chief executive officer at CityFibre responded by emphasising the importance of access to Openreach infrastructure: 'We welcome the funding announced for full fibre rollout in the most rural 20 per cent of the UK. CityFibre, with a commitment to build full fibre to 5 million properties by 2025, shares the chancellor's aim of levelling up the country as part of an infrastructure revolution. It's vital the whole of the UK benefits from transformative connectivity and no-one is left behind. To do this we must maximise coverage by minimising duplication. This is where the government can play a vital role, helping industry to be as transparent as possible about build plans, and by ensuring access to Openreach's ducts and poles is fit for purpose.'
Truespeed CEO Evan Wienburg re-iterated that the detail behind the funding is still unclear: 'Of course we welcome this public investment in the UK's critical digital infrastructure. But the devil is in the detail: we need to understand just where and how the £5bn is going to be spent. We're hoping it's going to support a wide range of mechanisms and processes to support what this country needs. The initiative must protect the independent providers that are working to connect previously ignored areas - and must not encourage wasteful overbuilding. We urge the government to move quickly to avoid the UK slipping even further behind other Western European nations in gigabit broadband roll-outs.'