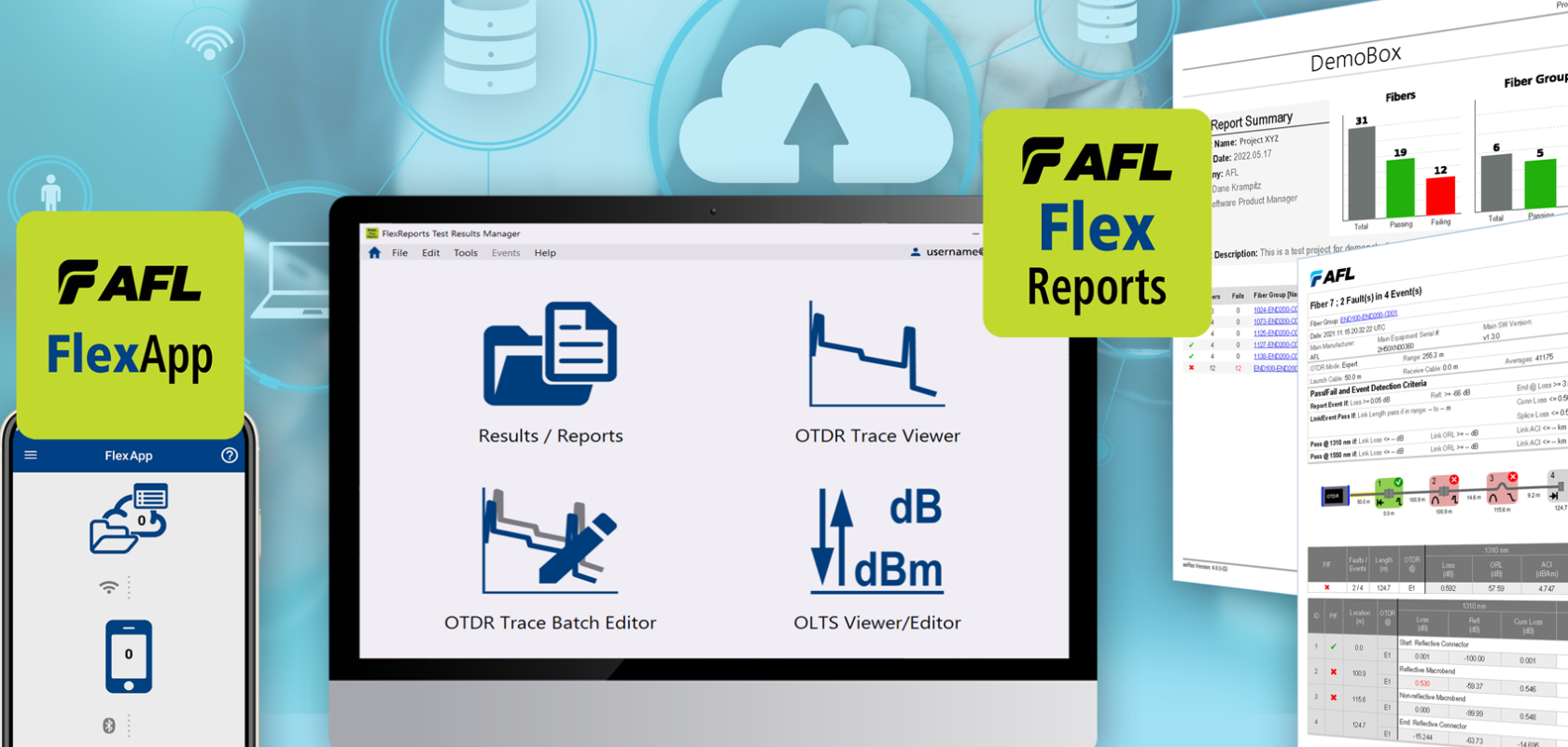 AFL's FlexReporter software suite is an all-in-one viewer, test data transfer, analysis, and cloud-based reporting tool designed for use with the company's fibre optic test and inspection products. 
Designed for speed and simplicity, FlexReporter enables you to generate clear and easy-to-read reports quickly and easily. The platform allows for wireless field upload of test data using the FlexApp mobile app, and results viewing, editing, reporting using the FlexReports PC software
It is simple-to-use with a three-step configuration, and provides fast cloud-based reporting and comprehensive OTDR, OLTS, and inspection reporting capability. Simple report navigation is possible with hyperlinked test reports, and report flexibility and customisation with Report Wizard configurations.