Coherent Solutions unveils o2e module for transceiver testing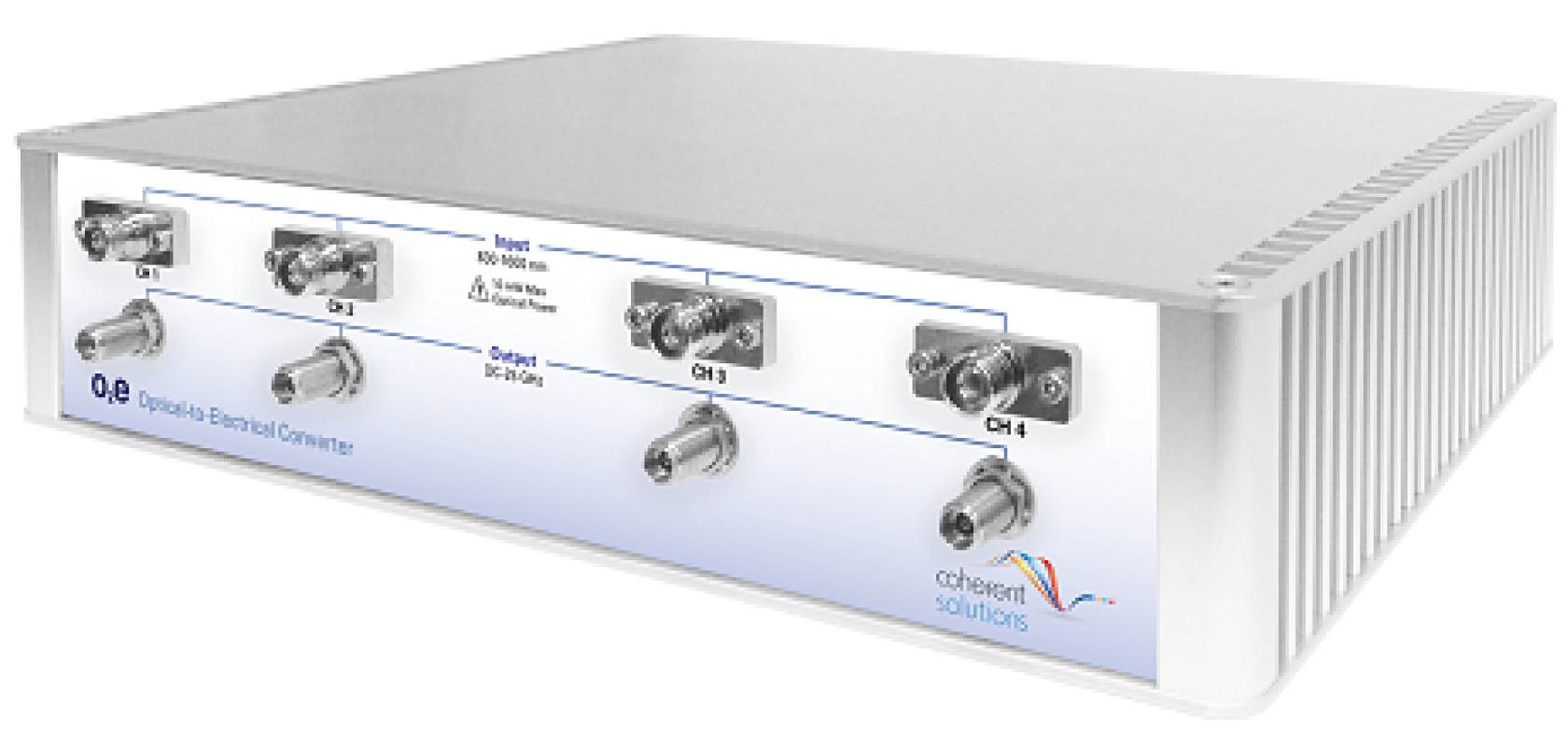 The o2e from Coherent Solutions is a DC-coupled amplified optical-to-electrical converter that brings optical signal measurement capability to real-time oscilloscopes. With 25GHz of analogue electrical bandwidth, it provides an optical front-end for testing high-speed multilevel intensity-modulated optical signals.
"The o2e will enable optical engineers to unleash the power of real-time oscilloscope measurement for PAM4 intensity-modulated optical signals – as it lets them measure streaming, non-repetitive data without the need for a trigger signal," the company commented via a press release.
Coherent Solutions says the new o2e is the only DC-coupled optical-to-electrical converter module with 25GHz bandwidth on the market today. The versatile o2e has a multimode input that accepts both multimode and singlemode input fibres and a broad 830–1600nm wavelength range that makes it compatible with a wide range of applications.
The o2e also comes in a 4-channel version to allow simultaneous measurement of IEEE Ethernet standards-based transceivers that use four fibres or four wavelength channels. The ability to perform simultaneous multi-channel signal characterisation in a single package can drastically reducing the complexity of the test setup and save valuable time, according to Coherent Solutions.
The device is independently powered and works with any oscilloscopes. The o2e is available to purchase now.