EXFO releases MaxTester 940 fiber certifier OLTS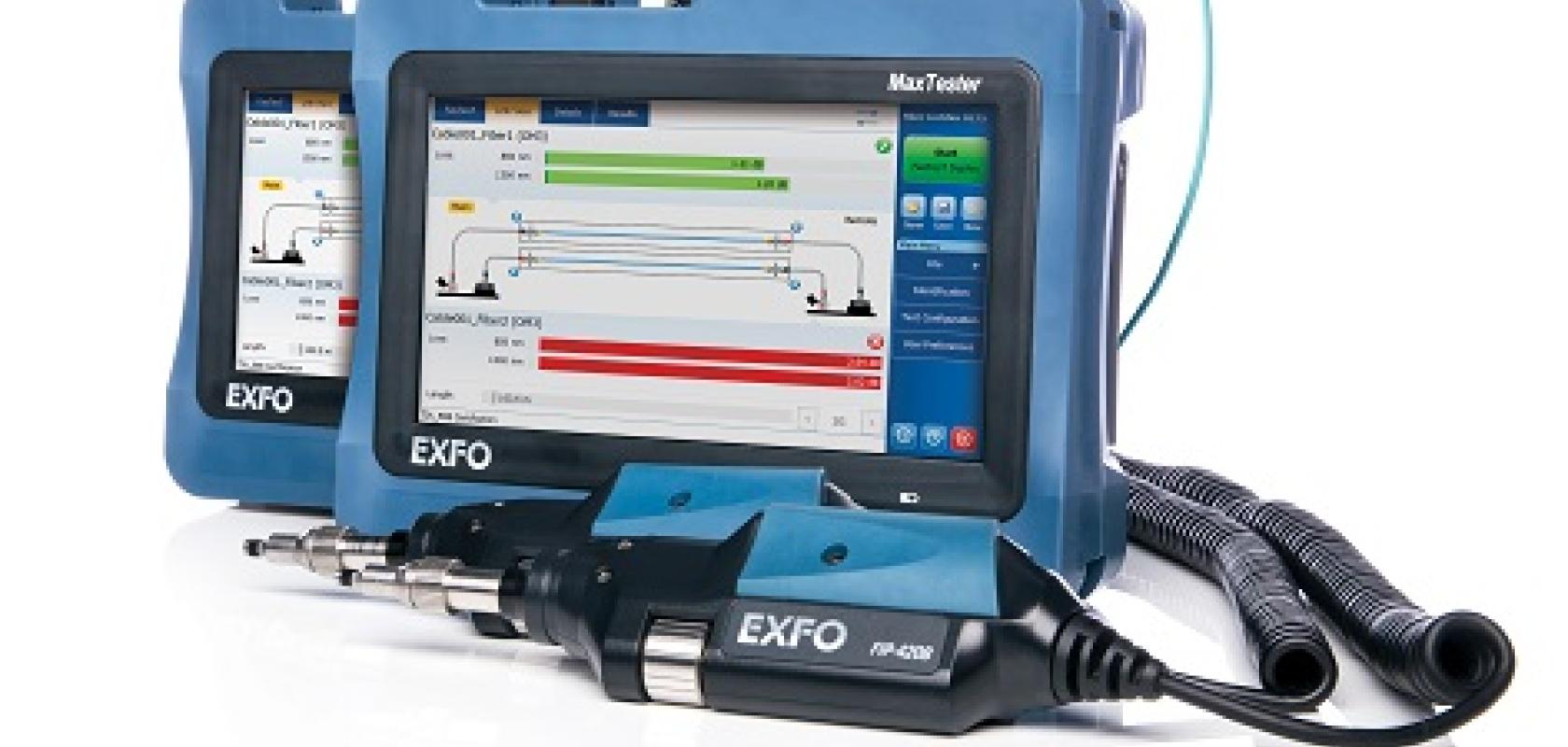 The latest addition to EXFO's portfolio of test equipment is the MaxTester 940 Fiber Certifier optical loss test system (OLTS). The new test tool is designed to help installation contractors, network engineers and IT maintenance technicians achieve faster, more accurate system acceptance of data centre and enterprise network structured cabling.
The new EXFO certifier carries out certification of fibre-optic links against international industry standards quickly and accurately, and has an advanced suite of user-assistance features. 
With its step-by-step reference wizard, intelligent fault diagnosis and patented margin meters, the MAX-940 provides expert guidance throughout the test process to ensure that instrument can be easily understood by first-time users while removing risk of errors or negative loss – a common source of issues in certification jobs.
Boasting a tablet-inspired design with a seven-inch, high-resolution touchscreen and an intuitive Windows-like interface, the MAX-940 offers integrated Wi-Fi and Bluetooth connectivity and supports EXFO Connect cloud-based test asset management.
Moreover, its on-board reporting capabilities allow technicians to document their work live from the field with no need for post-processing back at the office. This means technicians can close jobs, get paid and move to the next one more quickly.
The fibre certifier is available now in various kits and configurations. Both the main and remote units have full feature sets and are compatible with the FIP-400B automated inspection probe series to quickly inspect connector end faces. Now both technicians can see, understand and act on the results while removing dirty or damaged connectors from the equation.
Last but not least, EXFO's MaxTester 940 Fiber Certifier comes with a three-year warranty and a calibration interval of three years. That equates to more peace of mind and less hassle, the company says.