FOC launches communications industry glossary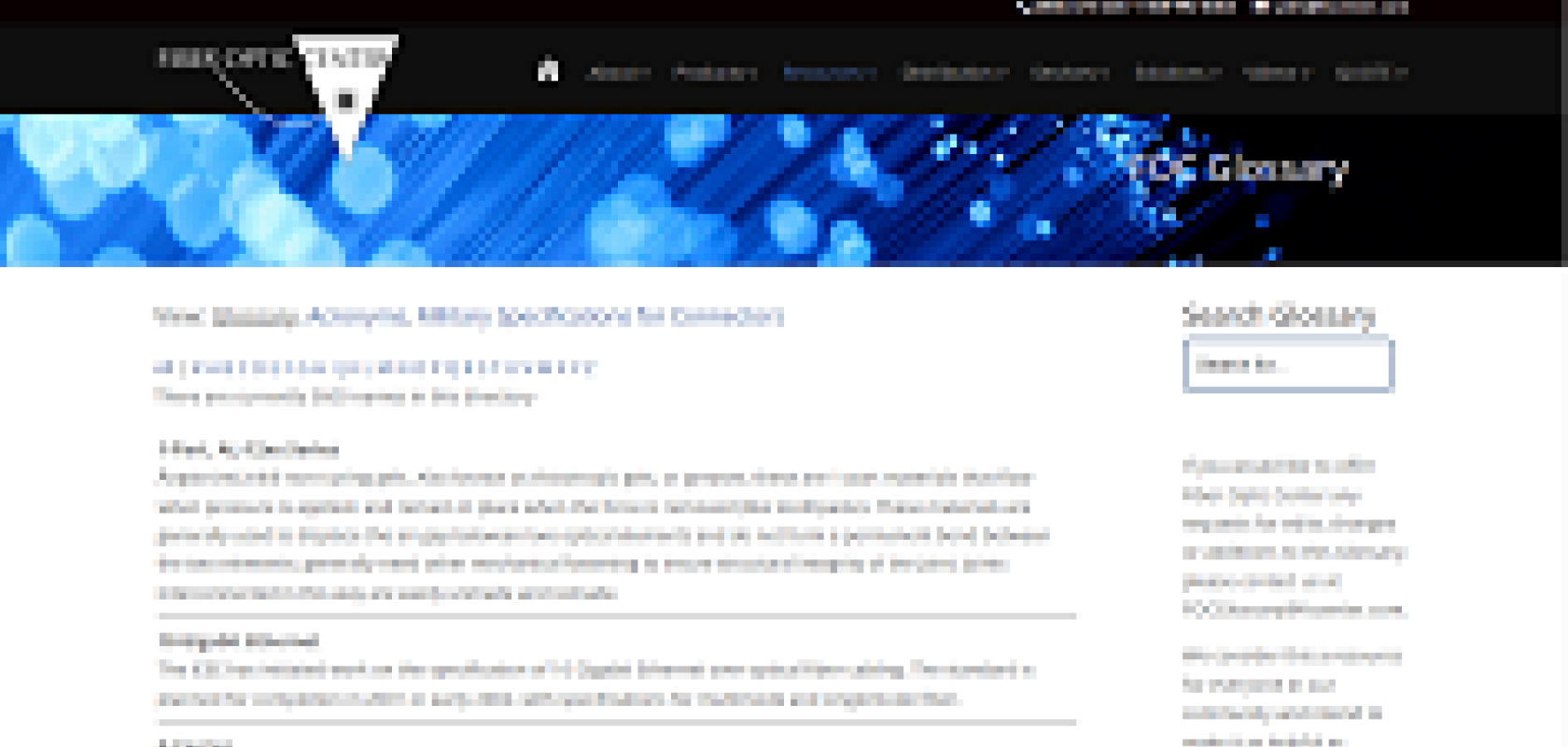 Fiber Optic Center (FOC), a supplier of all equipment needed for the automated production of fibre-optic cable assemblies, has added a comprehensive industry glossary to its website.
Containing more than 3,600 entries and more than 2000 abbreviations, the FOC glossary includes military specifications for connectors in addition to general terms and definitions. The resource covers fibre, cable, wire, optics, assembly, connectors, electrical, data communications and testing terms, as well as the FOC ancillary expert areas of polymers, chemicals, lapping film, adhesives and epoxies.
The goal is to make it easier to both reference and understand common industry terms and definitions, as well as encourage a dialogue with the industry.
The FOC glossary builds on the recent releases of technical articles, blogs, AskFOC service, video demos, helpful tips series, monthly e-news subscriptions, and consulting through its partnership with Wayne Kachmar and Technical Horsepower Consulting.
FOC plans to expand the resource with more standards, processes, edits, and additions.