Harting PushPull SFP XS connector offers complete protection from dirt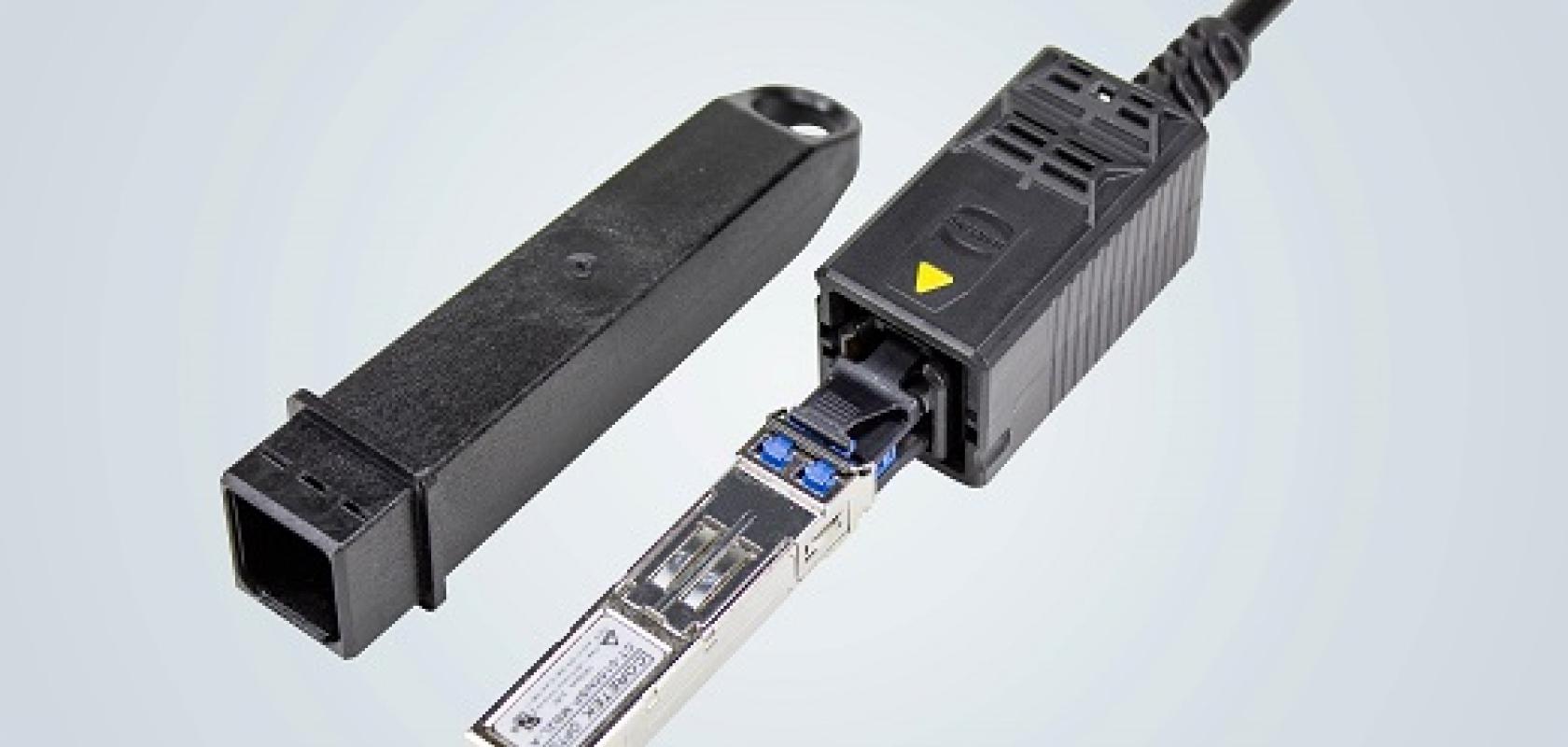 Harting's new PushPull SFP XS fibre-optic connector is designed to address the biggest challenge to the use of optical connectors in industrial environments: their susceptibility to contamination. Dirt on fibre end faces can damage the contact surfaces that form the interface with the transceiver, which can result in poor or unreadable signals.
The Harting PushPull SFP XS connectors have a rugged housing that completely protects the optical connectors, to guarantee a clean signal, even in dirty operating environments. The transceiver can be pre-assembled, allowing the connection to be made on site without having to open the optical link. Despite the compact design, the connector is compatible with various transceiver lengths.
Another key feature of the PushPull SFP XS is its sophisticated locking mechanism. It gives clear tactile and acoustic feedback to the user to indicate a secure connection. As a result, it provides a safe and trouble-free transmission solution for fibre-optic communication in harsh environments, the company claims.
Harting said the PushPull SFP XS connector is ideally suited for use in industrial fibre-optic systems involving data rates above 10Gb/s or distances more than 100m. Typical applications include outdoor telecom equipment or camera-based surveillance over large areas in the process industry.