Industrial Gigabit Switches from D-Link designed for smart city, factory automation and industry 4.0 applications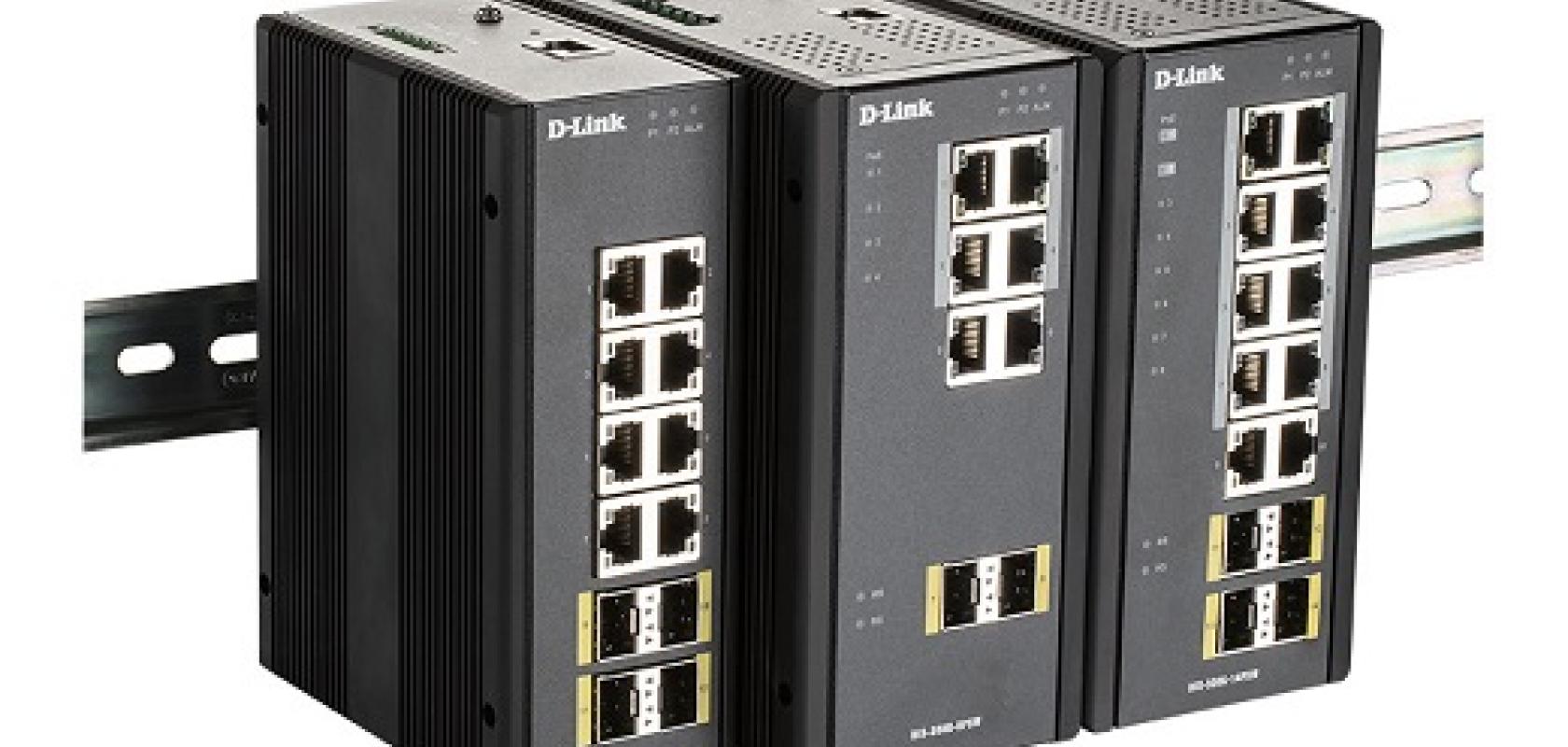 The latest ruggedised, high-performance switches from D-Link have been announced as the DIS-100G, DIS-300G and DIS-700G Series switches. They have been designed to support the rising demand for smart city applications, industrial automation and the growing adoption of Industry 4.0 techniques, with simplicity of installation and low maintenance requirements.
The DIS-100G, DIS-300G and DIS-700G switches withstand wide temperature ranges of -40° to 75°C, vibrations and shock, making them ideal for outdoor deployment in curb-side compartments. The hardened, robust design, combined with high availability network features, enables these switches to reliably perform their vital role in the network infrastructure without the need for costly air conditioning and vibration isolation enclosures.
For industrial purposes, particularly automation, the switches feature high EMI/EMC rejection enabling them to survive in high EMI environments such as welding bays and support fast network recovery under 20ms to reduce downtime.