Keysight tunable laser sources offer price-performance options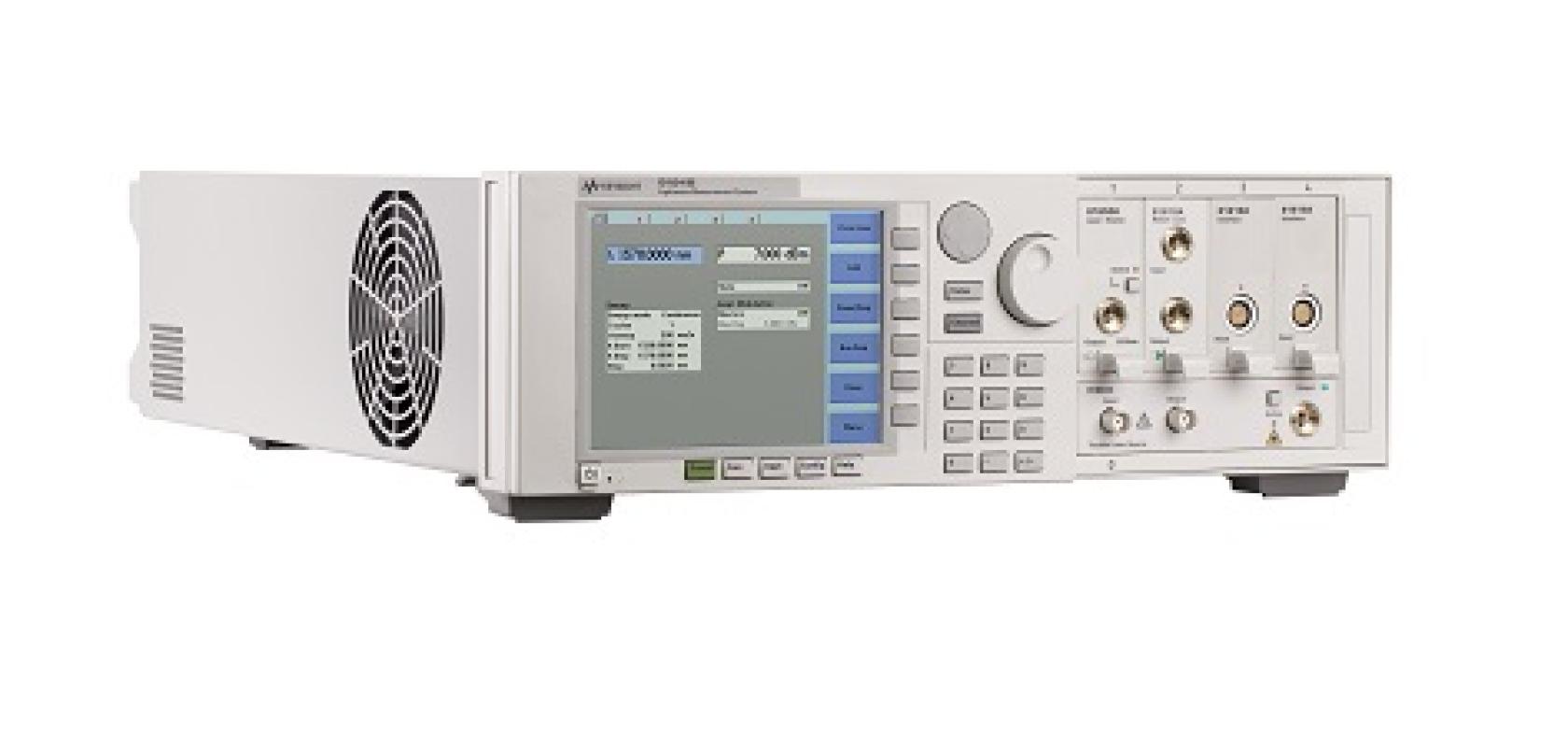 Keysight Technologies has introduced the 81607A, 81608A and 81609A tunable laser sources, a range of modules for the Keysight 8164B lightwave measurement system designed for high-throughput testing of optical components.
The new modules extend the product family that debuted in March 2015 with the Keysight 81606A tunable laser source, an instrument with sub-picometer tuning repeatability and best-in-class wavelength accuracy that is maintained even in full-speed, two-way sweeps.
The new value and basic line models share the 81606A's new design with low spontaneous emission and narrow line-width, its industry-leading power repeatability and long-term stability. The new modules offer engineers additional price-performance options based on output power, tuning speed, wavelength accuracy and repeatability. Whether engineers need to verify the design of demanding optical components, adjust more wavelength-selective switches per hour, or simply need a stable, tunable optical source, the 8160xx family of tunable lasers offers a suitable model.
The new 81607A value line tunable laser source complements the top line 81606A model providing a more moderate output power. With a typical wavelength repeatability of ±1pm, even during 200-nm/s two-way sweeps, it is ideal for high-throughput test and automated adjustment of passive optical components.
The new 81608A, another member of the value line of tunable laser sources, offers more than +12dBm peak output power, at least 75dB/nm above its spontaneous emission level. The module features ±1.5pm typical wavelength repeatability at two-way sweeps up to 200nm/s. The laser's balance of features, performance and price makes it suitable for both coherent transmission experiments and cost-efficient manufacturing-floor component testing.
The new 81609A basic line module can step within 300ms to discrete wavelengths with 0.1pm resolution and ±3pm typical wavelength repeatability, making it ideal for cost-effective testing of broadband optical devices. Like the other modules in the family, the 81609A delivers better than +12dBm peak output power with low spontaneous emission levels. At ±0.01dB power stability over an hour, it can also serve as a static local oscillator with a wide tuning range for receiver testing or transmission experiments.
All members of the new tunable laser family are compatible with the current 81600B laser commands and the N7700A Photonic Application Suite, a collection of advanced software tools for making fast and accurate optical measurements, controlling fibre-optic instruments and analysing measurement results. This commonality makes it easy for engineers to transition smoothly to the new modules or expand their collections to include the new modules.
"For production managers, higher throughput and lower cost of ownership of their test equipment is key to optimise their organisation's cost efficiency," said Juergen Beck, vice president and general manager of Keysight's digital and photonic test division. "We designed the new tunable laser family to ensure the highest long-term stability and to enable cost-efficient servicing. A range of performance classes allows our customers to scale their investment without compromising manufacturing efficiency."