LC-QR connector from R&M offers higher packing density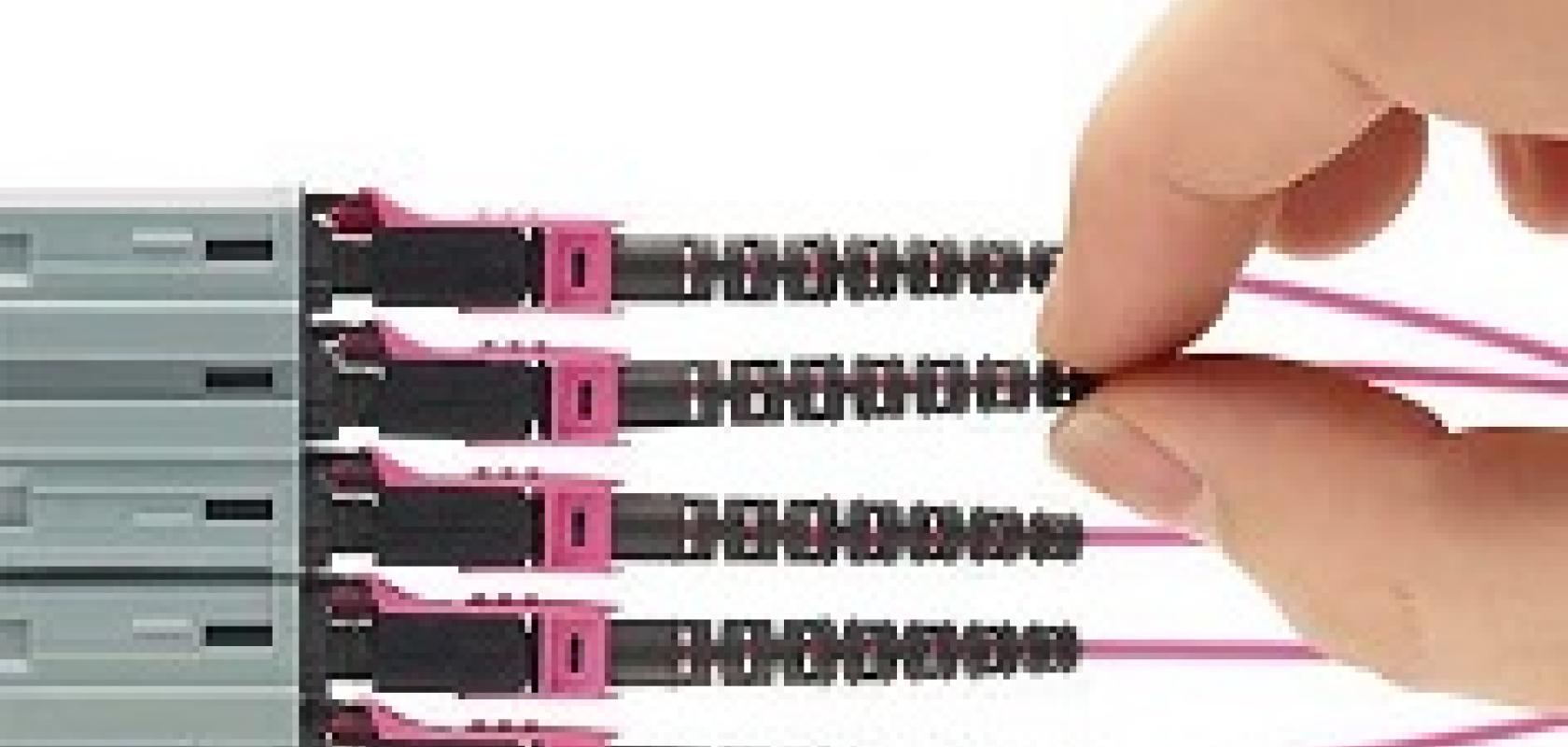 R&M, the Swiss provider of network cabling systems, has launched a new variant of the LC fibre-optic connector, designed to enable high-density in the rack. Called LC-QR – the QR stands for quick release – the new connector has a simple push-pull mechanism to release the connector.
Conventional LC connectors are unlocked via a clip on the back of the plug. This mechanism restricts packing density in the patch panels because a gap must be maintained between the plugs so that the clip remains accessible for unlocking.
The new LC-QR connector from R&M, on the other hand, has a push-pull mechanism integrated into the housing operated via the rear. The user no longer has to grasp the front of the connector, which means that connectors and adapters can be packed more closely.
Available now, the LC-QR connector comes as a uniboot version for 1.4mm or 2.0mm cables. It has been designed so that the polarity can be changed on-site, even with tuned plugs and the angle-polished (APC) version. Converting the connector from A-B to A-A takes just a few simple steps, the according to the company says. This makes ordering and storage easier.
To be released at the same time, R&M has developed ultra-high density patch panels to accommodate the new connector. The new design allows 360 ports and 720 fibres to be accommodated in the space of three rack units (3RU). R&M also plans to offer other patch panel designs for configuration with figure "8" and figure "0" cables.