New Anritsu software packages to expand measurement standards supported by MT8870A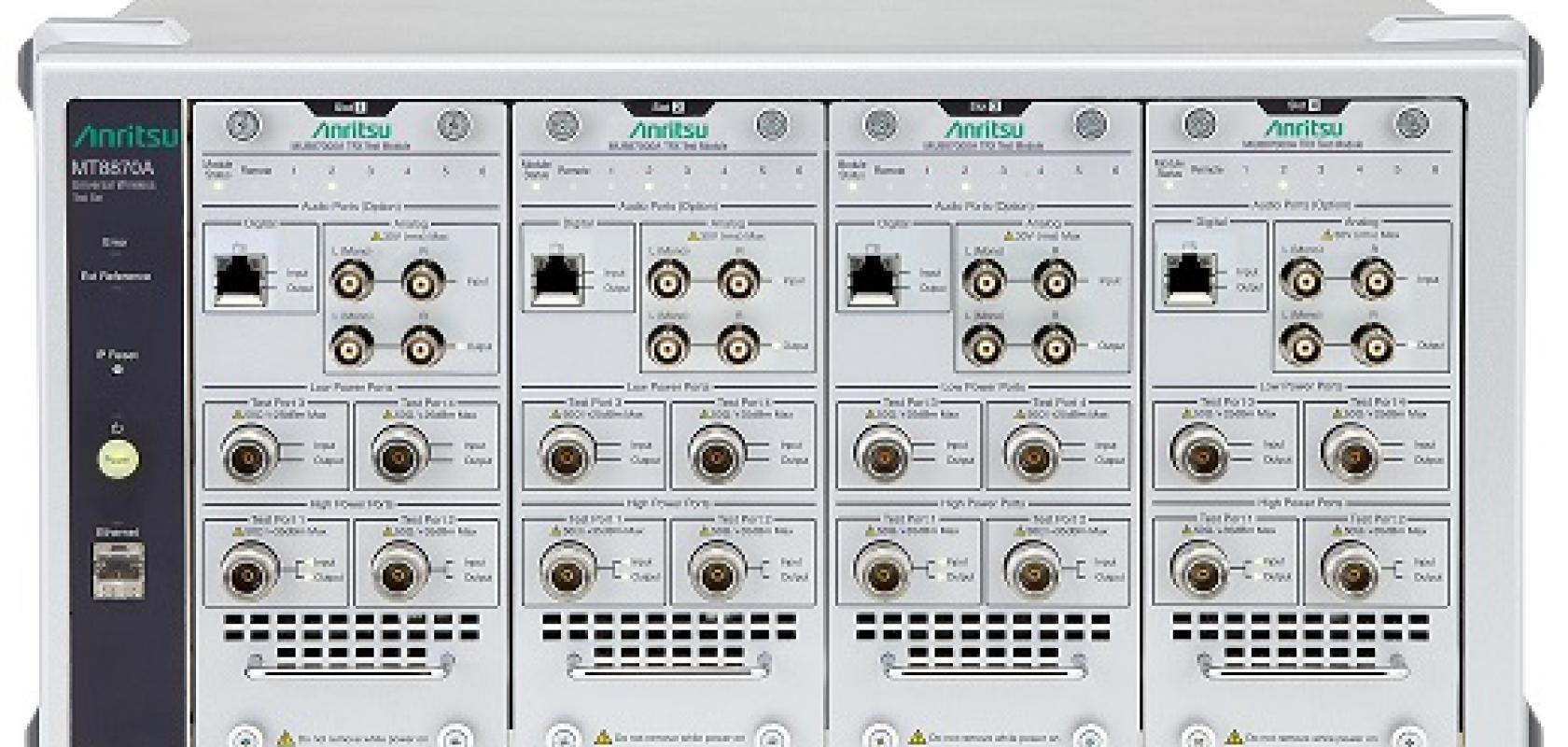 Anritsu Corporation has released three new software packages, which the company says expand the measurement standards supported by the Universal Wireless Test Set MT8870A, for fast and fully automatic testing in accordance with the IEEE 802.11ax test specifications.
The new packages are the WLAN 802.11ax Tx Measurement MX887033A and WLAN 802.11ax Waveform Files MV887033A for evaluating IEEE 802.11ax devices, along with a Full Automatic Measurement Program. Installing these in the MT8870A offers a turnkey system for production-line testing of IEEE 802.11ax standard-compliant devices with what Anritsu calls the world's fastest fully automated testing of RF TRx characteristics for up to 16 devices simultaneously.
IEEE 802.11ax is a next-generation WLAN standard developed to improve average data throughput in locations with high client device densities, such as offices, sports stadiums, rail stations, etc. It is currently under review by the IEEE 802.11ax Task Group, and is likely to be released as an international standard in 2019. The Universal Test Set MT8870A is targeted at production-line measurements of various wireless equipment and modules. Four high-performance test units are installed in the main frame, and each of these four units supports fully independent parallel simultaneous measurement of up to four wireless devices.