OFS and Viavi reveal new Bismuth-doped fibre amplifier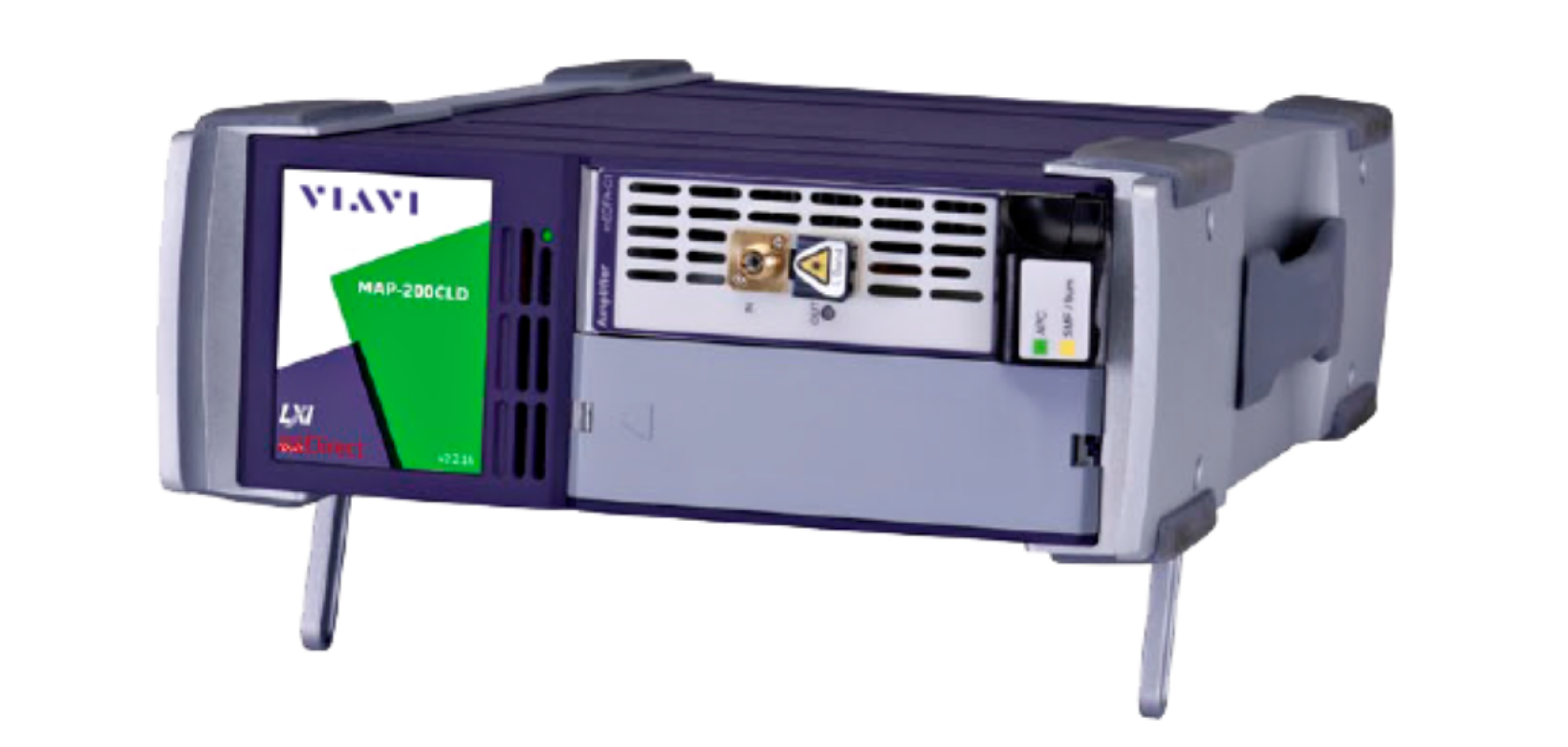 OFS and Viavi Solutions have collaborated on a test and measurement-focused amplifier based on a new OFS Bismuth-doped fibre. 
The OFS fibre can be produced at sufficient volumes to meet growing demand for 400GbE and 800GbE test applications worldwide. At OFC, OFS will showcase Bismuth fibre on and Viavi will showcase the MAP Bismuth doped fibre amplifier (mOFA-C1) on their respective booths.
Advantages of Bismuth doping and amplifier design include: the capability to broadly amplify in the O-band (1260-1360nm) occupied by 100GbE, 400GbE and 800GbE; and production of fibre at scale as the host matrix is almost the same as single-mode fibre. The companies collaborated closely during development of the mOFA-C1, including design, prototype and feasibility, with particular focus on maximising the gain, power and wavelength coverage to amplify the above signals with a single amplifier. This new fibre dramatically simplified integration into Viavi's existing C- and L-band amplifier manufacturing processes. 
David DiGiovanni, CTO and president of OFS Labs said: 'It has been almost 30 years since the launch of Erbium-doped fibres, which began the current era of fibre amplification. At OFC 2022, OFS is pleased to introduce the next milestone: Bismuth-doped fibre.'
Tom Fawcett, vice president and general manager, lab and production at Viavi said: 'We are excited to work with OFS to launch the ecosystem for Bismuth-doped fibre, a new inflection point in optical network technology. Based on our engagement with network equipment manufacturers and service providers, the industry needs to continually improve the ability to manufacture technologies up to 800 GbE. Bismuth fibre stands ready to meet that demand.'