OFS expands long haul portfolio with 125 square-micron fibre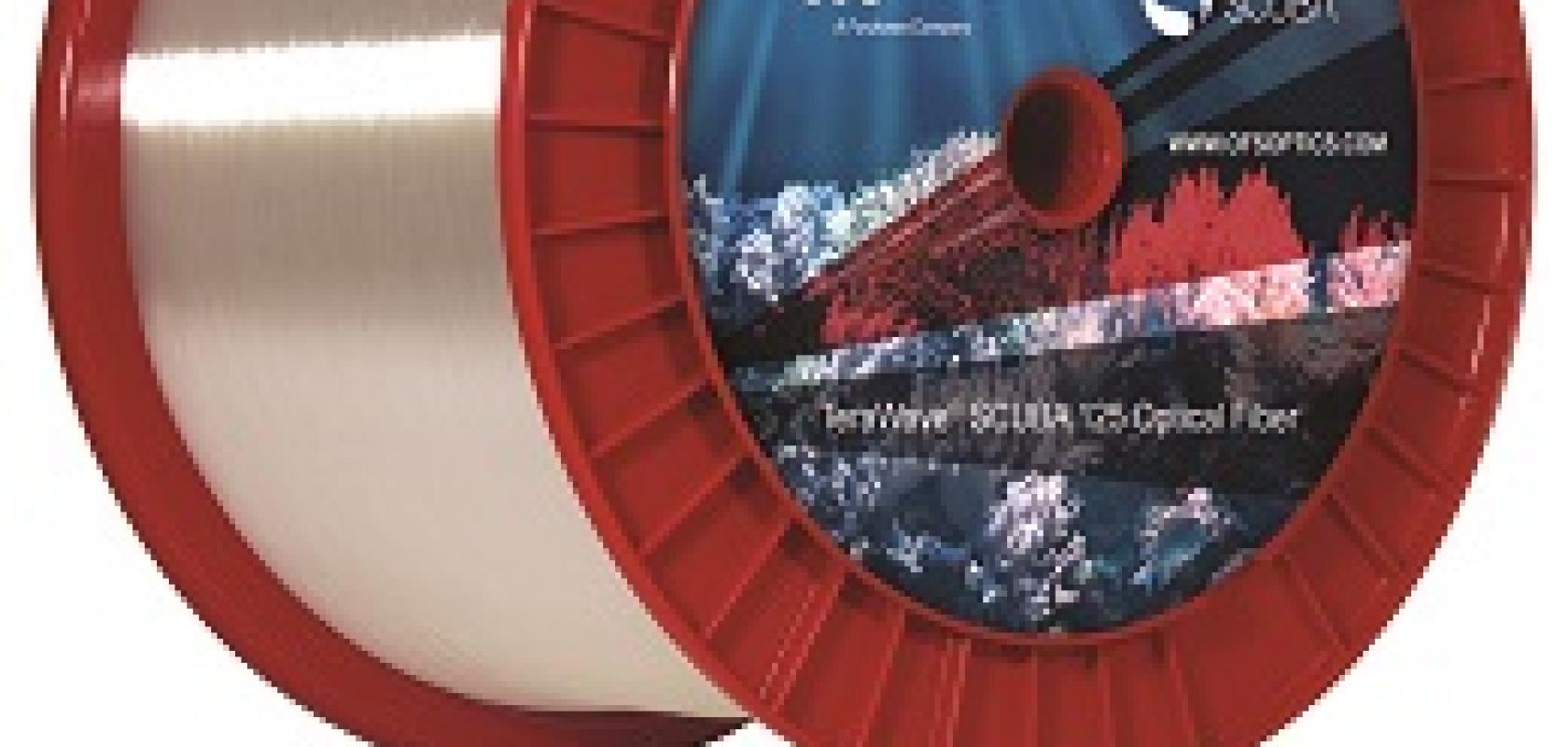 OFS has expanded its portfolio of long haul products with the introduction of TeraWave SCUBA 125 Optical Fiber, which has been designed for coherent transport submarine systems.
Demonstrated at this year's OFC event in San Diego, the fibre's effective area of 125 square-microns means that nonlinearities are reduced, enabling the launch of higher signal power compared to G.652 and most G.654B fibres. The low attenuation of <0.158 dB/km (average) reduces signal loss. Together, these enable the launch of higher signal power into the span and reduce amplifier noise, enabling higher transmission speeds with more wavelengths over trans-Atlantic distances.
Made using the company's proprietary manufacturing process, the fibre benefits from ultra-low polarisation mode dispersion (PMD), and resistance to mechanical stress. It is fully compliant with the ITU G.654.B, D and E standard for cut-off-shifted fibre. The ultra-low attenuation enabled by a pure silica core and large effective area mean that margin is improved beyond that needed for transmitting 100Gb/s over trans-Atlantic distances, across the C- and L-bands. The additional margin can be used to support denser signal constellations than can be achieved with G.652 fibres for increased spectral efficiency.
Director of systems and technology strategy at OFS, Dr. Robert Lingle Jr. commented: 'The low noise and low non-linearity provided by TeraWave SCUBA 125 fibre could be used to engineer a trans-Atlantic link with 8-QAM modulation, or alternatively a lower cost QPSK modulation system with fewer repeaters. Then you could extend the SCUBA 125 fibre in standard terrestrial cable all the way into the inland data centre.'
The new fibre complements the TeraWave SCUBA 150 fibre, which was launched in 2016, and it is purposely designed to match the effective area and mode field of the TeraWave ULL terrestrial optical fibre for ultralong haul connections between cloud data centres. This provides flexibility of linking submarine and terrestrial systems in the global cloud network.