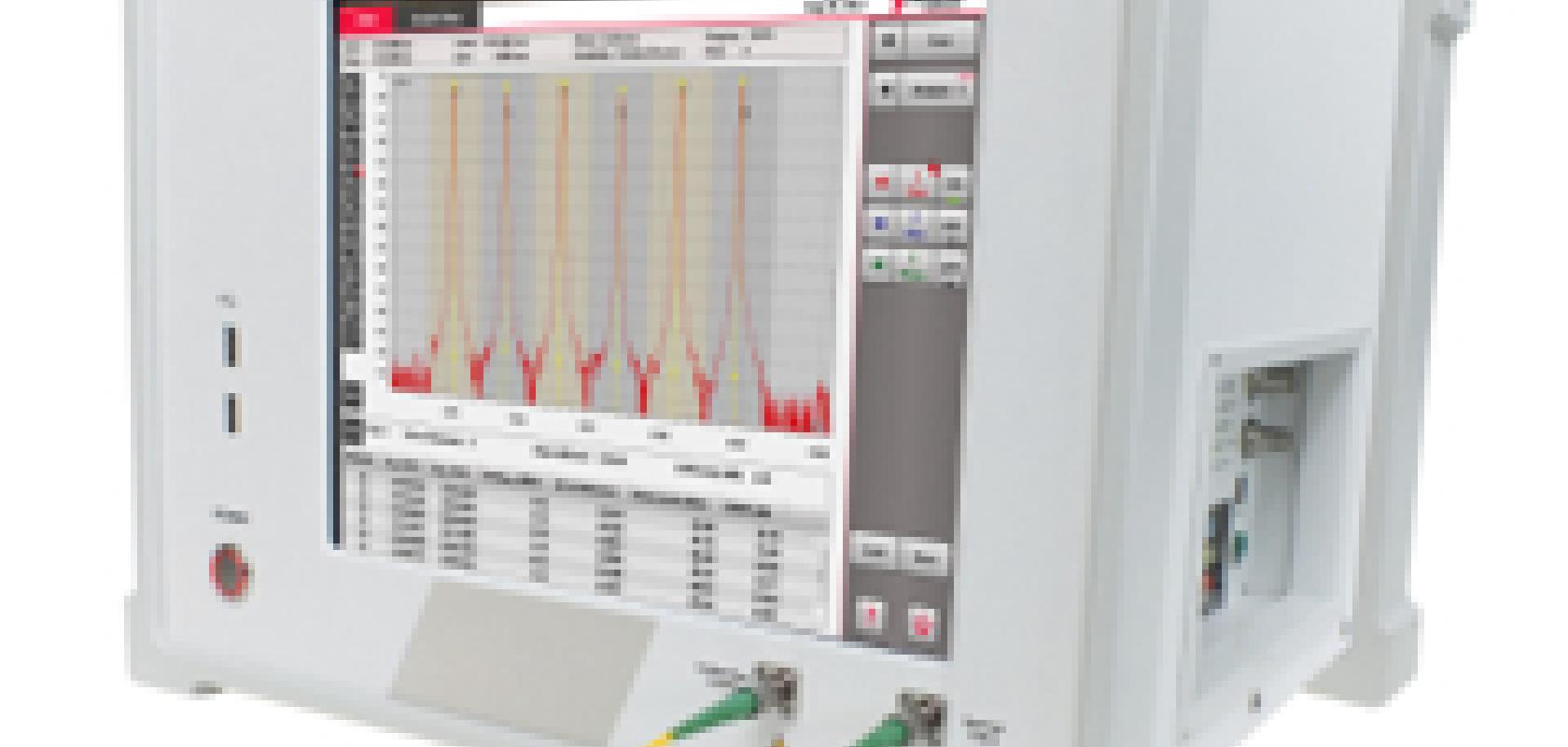 Yenista Optics, a manufacturer of fibre optic test and measurement equipment has developed a high-performance optical spectrum analyser. The OSA20, a diffraction-grating based instrument, operates from 1250 to 1700 nm and is the first instrument of its type to use a touch sensitive display with multi-touch gesture control.
The instrument has been designed for both R&D and production environments. Rapid scans of up to 2,000nm/s combine with a 20pm wavelength resolution bandwidth, high-performance monochromator and sampling every 2pm to achieve very fast, ultra-precise spectral measurements.
The OSA20 has an extensive suite of built-in analysis modes and functions enabling rapid analysis for many common applications.  For example, channel analysis of DWDM signals, detailed analysis of single mode lasers, broadband sources, optical fiber amplifiers and passive optical components.  The OSA20 also has a full complement of input/output ports with multiple USB and gigabit Ethernet ports to allow integration into a broad range of test systems.
Alain Poudoulec, Yenista's CTO, said: 'The two and a half years development has been a significant investment for Yenista. But, as a completely new product, we have been able to use the latest advances in hardware and software to bring a really high specification product to market.  Our beta testers really liked the multi-touch gesture control which is very intuitive. You can easily scroll and zoom the scans and it dramatically improves ease-of-use compared to traditional interfaces.'
The OSA20 will be showcased at the ECOC 2013 exhibition in London, UK from 23 to 25 September.