Yenista offers LAN WDM lasers for its OSICS test platform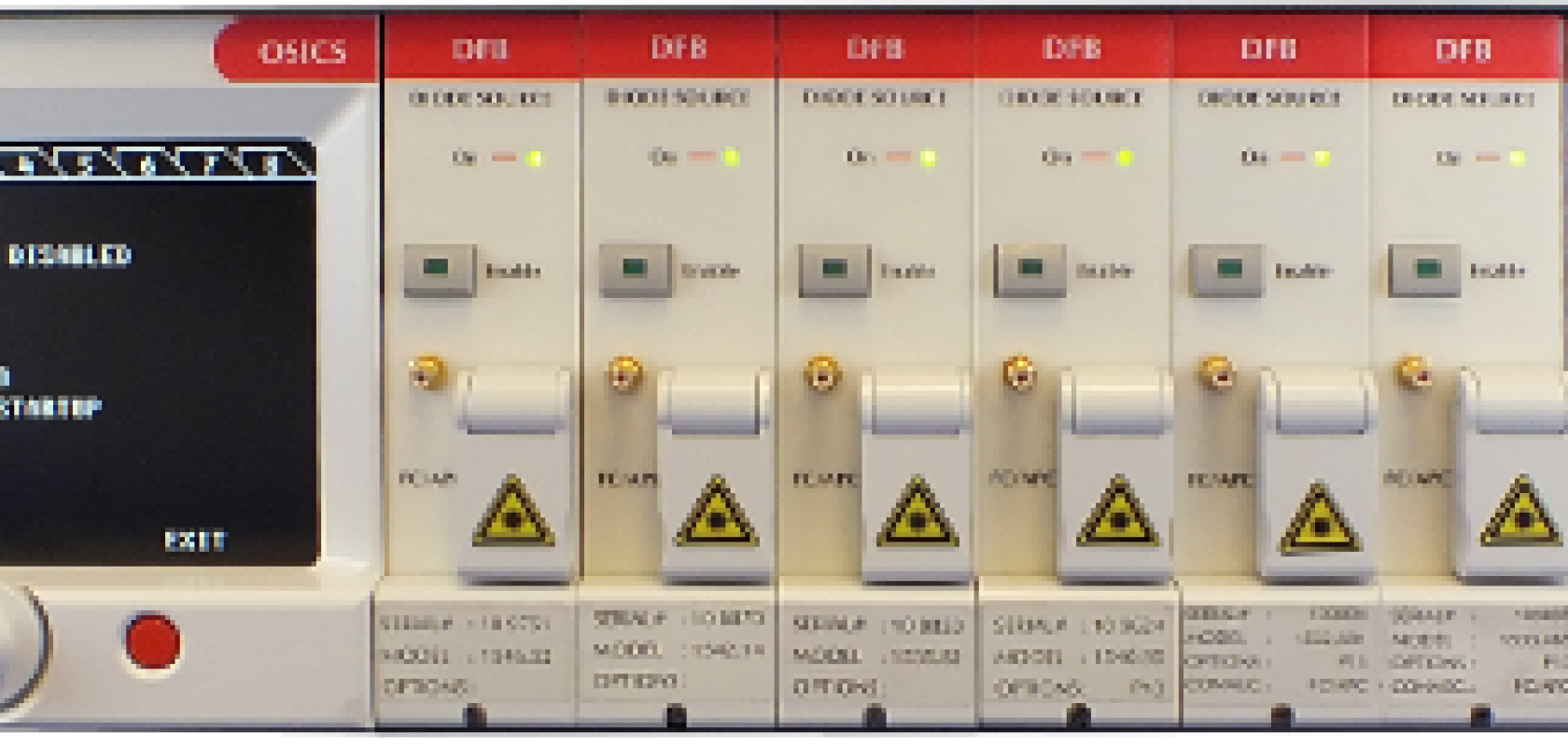 Test and measurement company Yenista Optics is introducing a new module to its transmission laser product line. The OSICS DFB LAN WDM module is available in four wavelengths: 1295.56, 1300.05, 1304.58 and 1309.14nm. The wavelength is temperature stabilized and the output power can be set up to 10dBm.
The LAN WDM channels are being adopted for long reach and extended reach optical interconnects using PAM4-based transmission to achieve 100, 200 and 400 Gigabit Ethernet. The new OSICS laser modules assist manufacturers with testing of transceiver components such as modulators, multiplexers and receivers in both R&D and manufacturing environments. Repeatable measurements are possible, thanks to excellent wavelength and power stability of 5pm and 0.01dB, respectively.
"The OSICS is a reliable platform for 24/7 operation and offers a wide variety of modules for configuring test benches in development and production environments" said Eric Schlafflang, product line manager of Yenista's OSICS platform. "For our customers testing silicon photonic PIC [photonic integrated circuit] devices, the four DFB LAN WDM lasers are a cost-effective alternative to tunable lasers when only a limited tuning range is required".
Yenista will showcase the OSICS platform with the new DFB LAN WDM modules at the PIC International Conference in Brussels on 7 and 8 March 2017.