R&M launches compact fibre distribution housing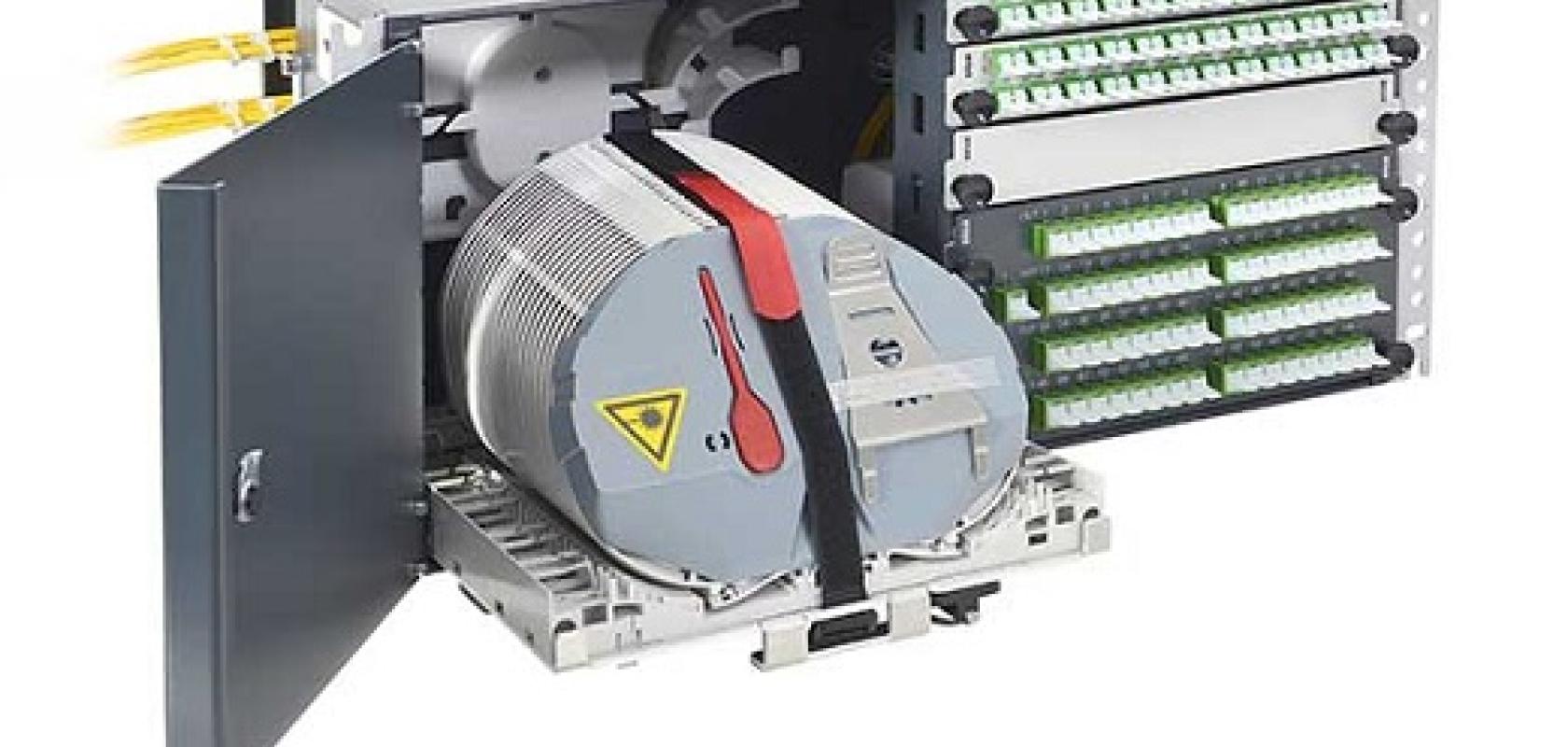 R&M, the Swiss provider of cabling systems for network infrastructure, is adding new options for equipping fibre-optic distribution racks and cabinets. Distributor housings are now available in two sizes compatible with standard 19-inch racks and cabinets.
The KombiModule comes as five units (5U) or 10 units (10U) high, to provide more options when building distribution sites for large networks. The 5U version is new to the range and offers space for up to 288 plug or 576 splice-only connections, while the 10U model can accommodate up to 576 plug or 1152 splice connections.
The two-part KombiModule housing can accommodate any desired combinations of splice and patch units. KombiModules can be equipped with optical distribution frame (ODF) patch and splitter inserts as well as distributor trays from R&M's Single Circuit Management (SCM) system. R&M recommends E-2000, SC, or LC adapters for the plug connectors, as required (E-2000 is manufactured under license from Diamond).
The modules are also available as a cable-to-cable splicing system for up to 1,152 fibres. The system consists of two separately lockable, swivelling splice units with direct access to the splice trays and fibres for convenient handling. Fibres can be transferred easily from the left-hand to the right-hand splice unit. The carrier tray can be folded out and serves as a work table during installation and maintenance. A minimum fibre bend radius of 40mm is guaranteed in all versions.
R&M says both the 5U and 10U versions of the KombiModule fit perfectly into all 19" rack spaces, whether at major distribution sites, in data centres, in street cabinets, or in fibre to the home (FTTH) infrastructures. Together they form the structural components of the R&Mfoxs range for public fibre-optic networks.