Rockley Photonics collaborates to switch things up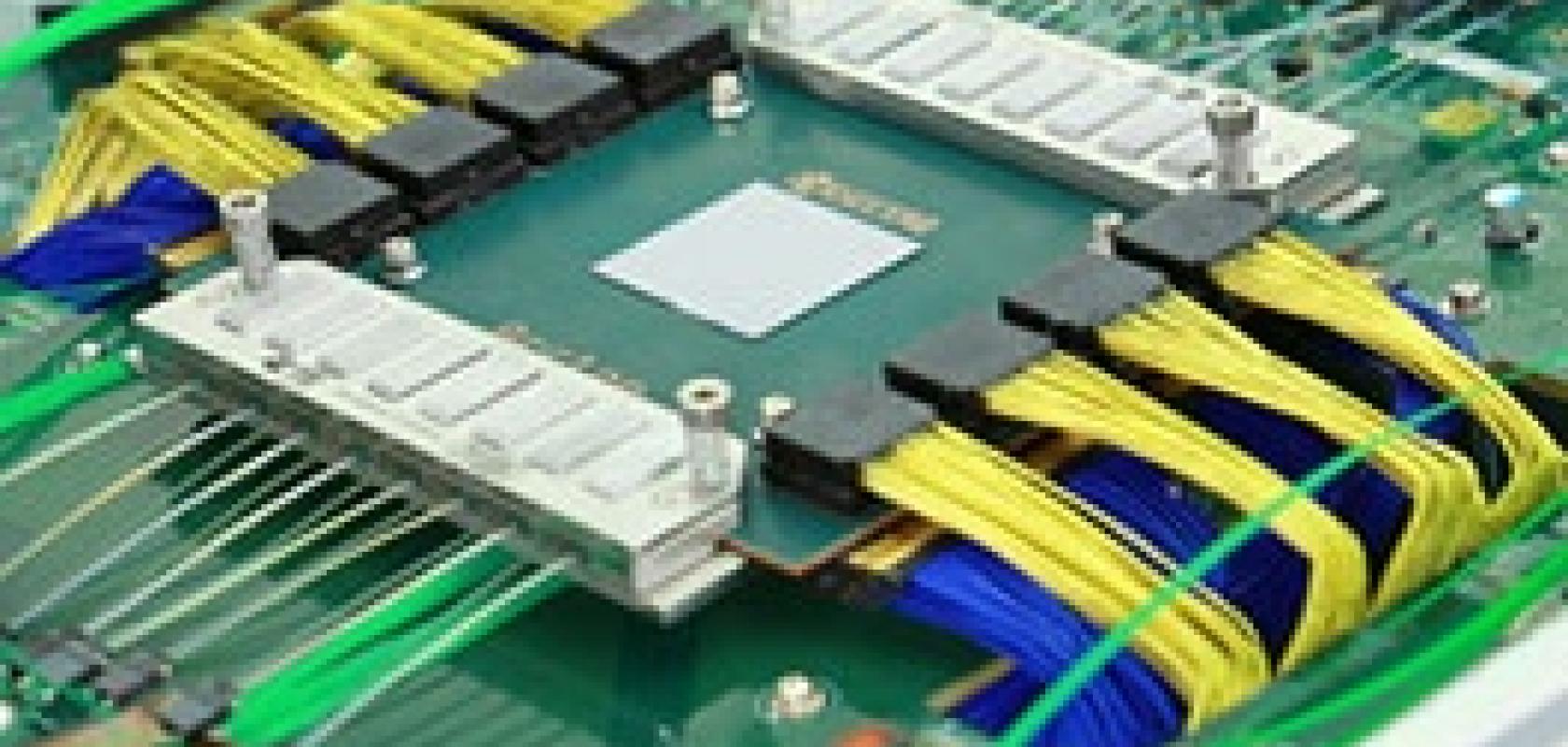 Rockley Photonics has developed an in-package-optics platform, which it demonstrated to select customers and development partners at this year's OFC. 
The integrated photonic solutions developer collaborated with Accton, Molex, TE Connectivity and other industry partners to develop the 25.6T OptoASIC Switch system co-packaged with Rockley's LightDriver Optical Engine and Copper Cable attached 400G Modules.
Rockley's LightDriver Optical Engine was developed using differentiated silicon photonics platform-enabling 3D integration of electronic and photonic components. The company says that it delivers 40 per cent savings in power and 60 per cent savings in cost over transceiver-based optics. It is also scalable from 0.8 to 3.2T, allowing Rockley to address system solutions from 25.6 to 51.2T using 100G PAM4 signaling.
As a specialist in the design of open hardware platforms for data centres, Accton cooperated with key partners to demonstrate the system at OFC. Not only does it integrate an 800G optical engine via TE's fine pitch CP socket technology, but it is also compliant with conventional 400G FR4 QSFP-DD modules through electrical pluggable interfaces. The switch system incorporates Molex's BiPass/TGA and Samtec's Si-Fly copper solutions. Accton integrated the MAC ASIC, optical engine, and copper connectors within a Kyocera substrate, which is connected by an XLA socket from TE Connectivity. Additionally, the demonstration switch platform introduced Vicor's vertical power GCM device.
'We are very pleased to have partnered with such a strong team in the hyperscale data centre connectivity space to bring about this solution,' explained Andrew Rickman, chief executive, Rockley Photonics. 'For co-packaged optics to become a reality it will take a strong and collaborative ecosystem. The partnership demonstrated by Rockley, Accton, Molex and TE we believe is a significant stepping stone.' 
Added Michael Lane, Accton's VP of research and new technology: 'The Accton team is actively engaged in the development challenges of co-packaged optical systems to produce products that are robust and reliable. The level of openness, engagement and collaboration with our key customers and partners has encouraged us to address new challenges in system design, technical readiness, standardisation, manufacturing, reliability, and supply chain. We are shifting the paradigm to "Think Inside the Box."'