Sticklers introduces CleanBlast fluid for automated cleaning of fibre end-faces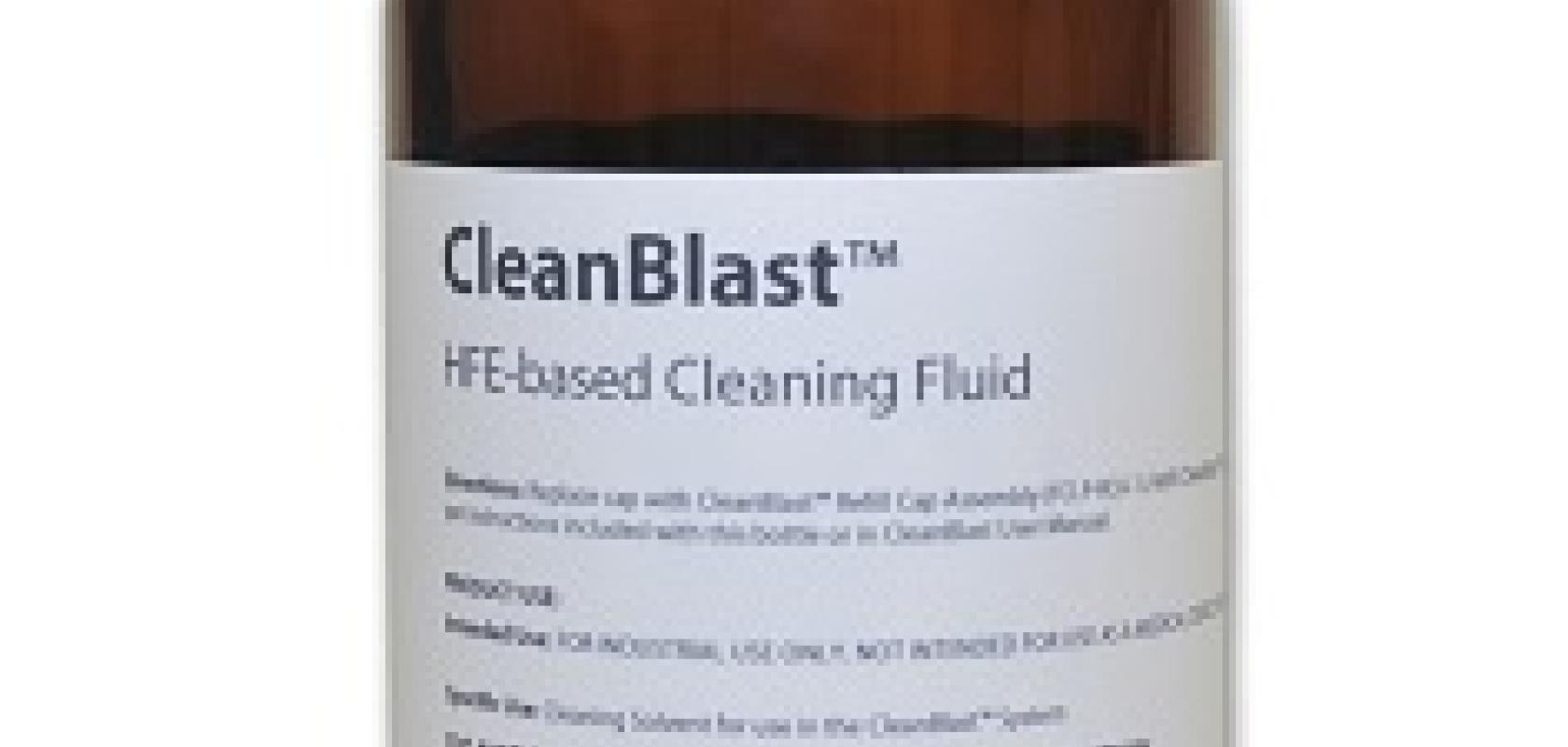 Cleaning specialist MicroCare Europe will start offering CleanBlast-compatible fibre cleaning fluid from Viavi Solutions, now packaged by its Sticklers fibre-optic cleaning brand.
The fluid itself is a non-flammable hydrofluoroether (HFE) blend. The chemistry of this product is engineered for the automated, high-speed cleaning of fibre end-faces using the CleanBlast systems manufactured by Viavi Solutions.
Cleanblast systems are widely used around the world by OEMs making transceivers, patch cords and other quality fibre-optic devices. Thousands of systems are in use in Europe, the USA, Mexico and across Asia and every one of these systems needs a supply of the CleanBlast HFE-based cleaning fluid.
Now packaged in the Sticklers factory, the CleanBlast fluid will manufactured to the Viavi specification and is 100 per cent compatible with the Viavi CleanBlast machine. The fluid is packaged in the same industry-standard 225ml brown glass bottles to exactly fit the Viavi CleanBlast fibre cleaning systems.
Part numbers also remain identical to the Viavi specifications.
Following the ECOC Exhibition, Viavi Solutions will no longer offer the cleaning fluid and instead refer customers needing CleanBlast fluids to Sticklers distributors worldwide.