Sticklers launches comprehensive inspection and cleaning kit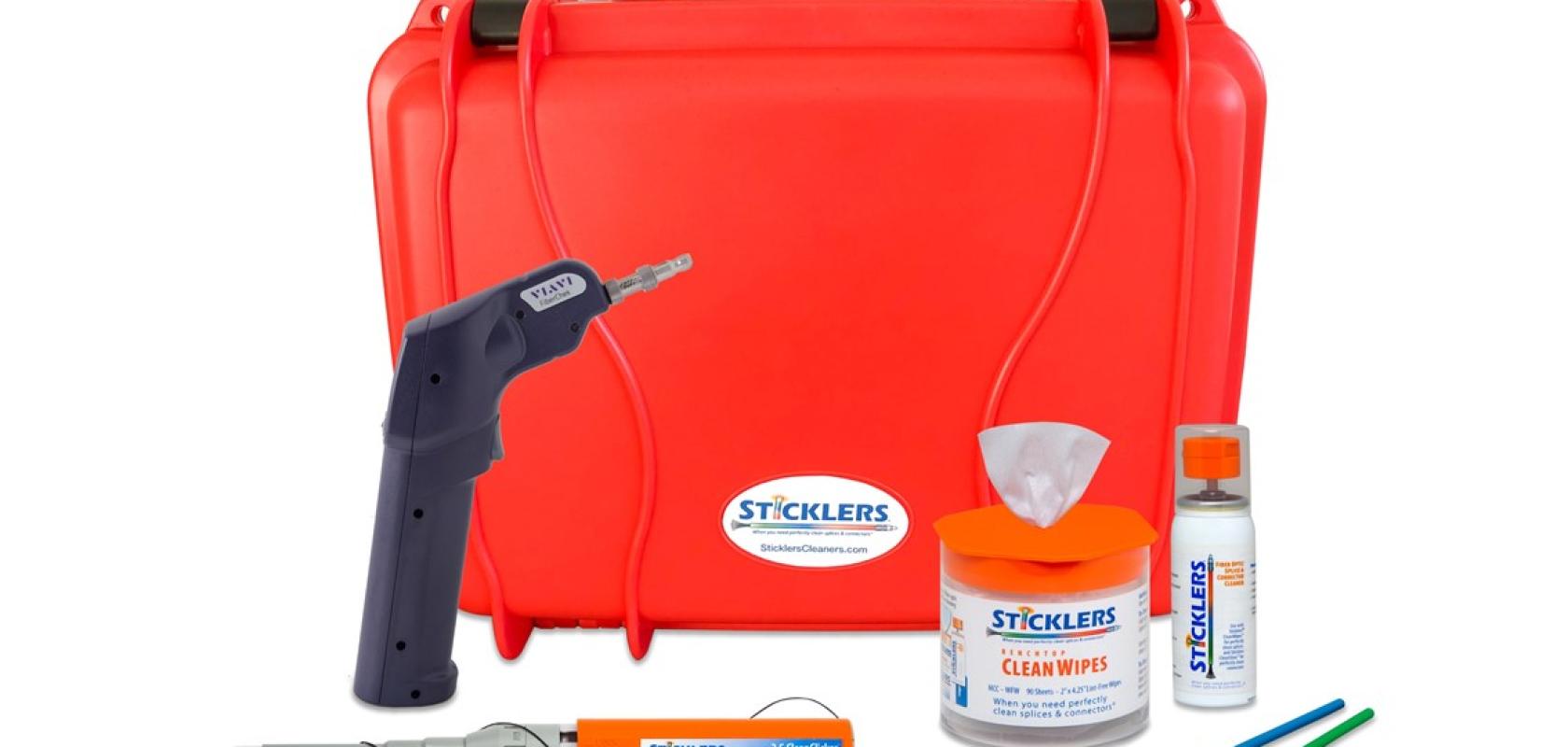 The recent BICSI Winter Conference and Exhibition saw Sticklers launch an all-encompassing kit that contains everything required to clean and inspect fibre optics.
The kit combines the company's fibre cleaning products, together with a VIAVI FiberChek Probe Microscope to make the inspection and cleaning process easy. Everything is contained in a strong water-tight and air-tight hardened carry case to keep tools kept safe and clean when out in the field.
Each kit features Sticklers CleanClicker fibre optic connector cleaners, fibre optic splice and connector cleaning fluid, clean wipes, Cleanstixx connector cleaning sticks, as well as the VIAVI FiberChek Probe Microscope all-in-one handheld scope.