Sumix launches inspection probe for Huber+Suhner connectors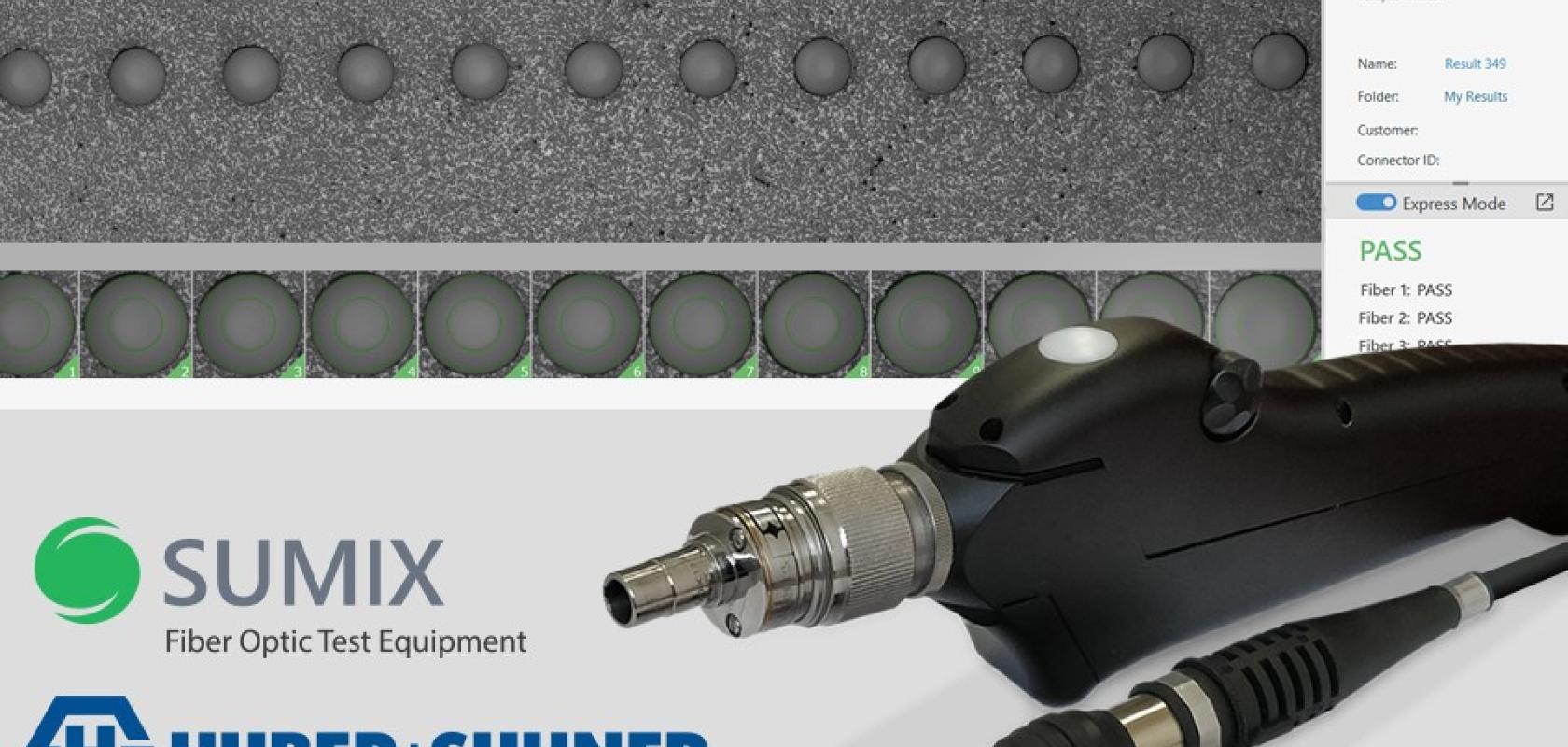 Sumix Corporation has introduced Huber+Suhner's ODC and Q-ODC inspection tips for the Sumix Manta-W+ fibre microscope.
The Manta-W+ is capable of inspecting six rows of 12 or 16 fibre terminations of an MPO connector in a single scan. Along with multi-fibre push on connections, the microscope also supports all standard connector types including LC, SC, SMA, E2000, AVIM, Mini-AVIM, and many more, both patch cord and bulkhead side, with an extensive selection of interchangeable tips available.
The Huber+Suhner Q-ODC and ODC outdoor connectors are waterproof, dust proof, corrosion resistant and RoHs compliant to enable reliable connection in harsh environments. Sumix has developed adapters for both plug and socket (male and female) sides of ODC-2, ODC-4, Q-ODC-2, and Q-ODC-12 type connectors. Adapters are compatible with Manta-W+ and Manta+ microscope probes.
Huber+Suhner has also introduced Sumix test solutions for its own laboratory and field inspection needs. These new adapter tips are additionally available for any companies implanting equipment with the new Huber+Suhner interfaces.