VeEX presents new dual 10G Ethernet test set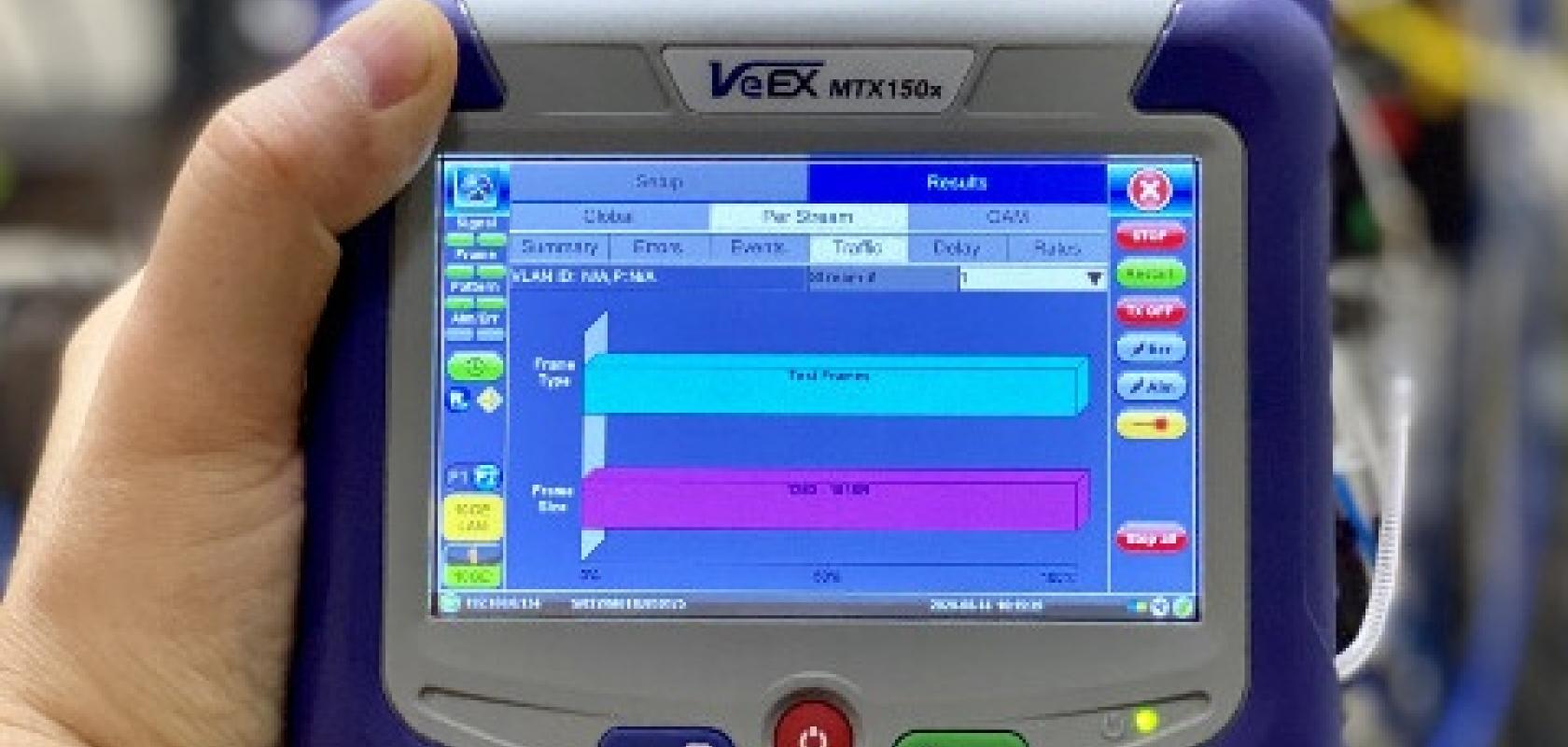 VeEX has launched the MTX150x dual 10G Ethernet installation and maintenance handheld test set. 
Part of the V150 handheld suite of products, the packet switched networks (PSN) tester covers all data rates from 10Mb/s to 10Gb/s. It is a highly compact field tester, packed with all applicable test features found on larger traditional test sets. This includes Layer 1-4+ single and dual-port testing capabilities.
The tester features dual ports and up to two simultaneous tests. It has 10GBASE-X, 100/1000BASE-X, 10/100/1000BASE-T Ethernet testing, and Layer 1 to 4+ testing, including QoS and QoE tests. Users will also benefit from Layer 2 control protocol transparency and 1/2/4G fibre channel (SAN) testing options.
Cyrille Morelle, president and CEO at VeEX said: 'No one can deny that the pandemic has caused great economic damage that can have long-lasting effects even after vaccines are found, and when we go back to our 'new normal.' No matter what the future is, we expect customers to be mindful and cautious with their budgets and spending. Competitiveness has two main components: cost and value. The MTX150x delivers both, with a full feature set at a much lower cost.'