Twelve fibres become eight with Rosenberger OSI PreCONNECT OCTO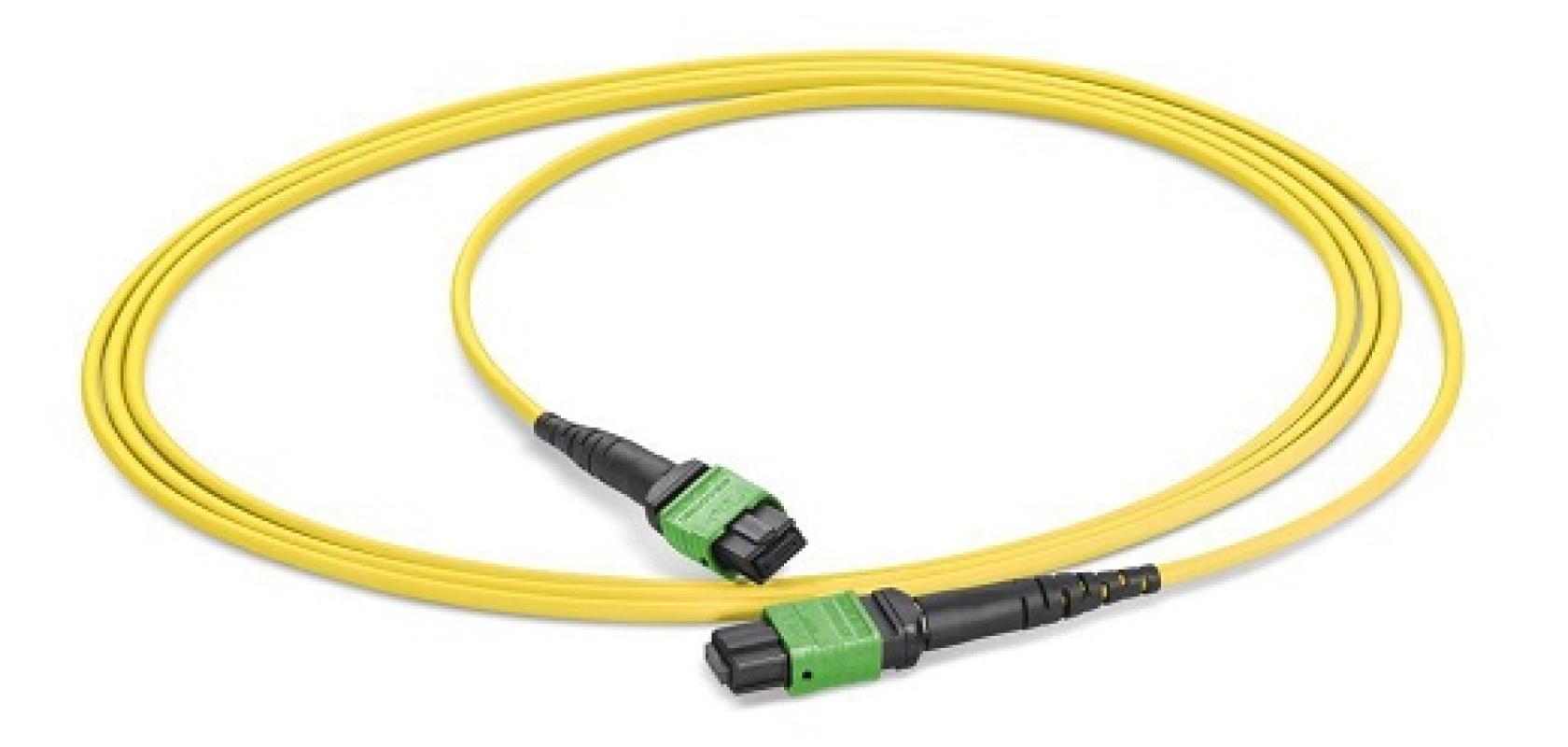 Cabling infrastructure supplier Rosenberger OSI has created a singlemode version of its structured parallel optical data centre cabling system, under the name PreCONNECT OCTO.
Parallel optical transmission for data centre cabling used to be the exclusive domain of multimode cables, performed via Ethernet or Fibre Channel interfaces. However, since the distance limits of these protocols on multimode fibres are 150m at most, they quickly led to limitations how data centre operators design their networks. Thus, Rosenberger OSI extended the technology to singlemode applications, which enable longer distances and lower cabling prices.
To tackle these new challenges Rosenberger OSI has extended its PreCONNECT SR4 cabling concept to singlemode applications under the name PreCONNECT OCTO. With the Ethernet transmission protocol 100 Gigabit Ethernet PSM4, the distance constraint is removed. PSM4 technology has been developed as a cost-effective alternative to the longer-range 100 Gigabit Ethernet LR4 interface (IEEE 802.3bm), which handles 500m transmission at 3.26dB channel attenuation.
Parallel optical data transmissions based on the SR4 protocols only connect eight fibres, even if the MTP 12-fibre connector is used as an interface. Modern cabling infrastructures for parallel optical data transmissions thus only use cables with eight fibres or a multiple thereof, instead of the formerly common twelve fibres for MTP-based cabling solutions. This avoids waste and save on the cost and weight of cables. In addition, the singlemode variant is characterised by reduced insertion loss and migration flexibility.
"Our new solution creates a powerful and efficient multi-fibre cabling product by using eight fibres per MTP® connection, achieving optimal results through cost and attenuation reduction," explained Thomas Schmidt, managing director of Rosenberger OSI.
The Rosenberger OSI system consists of MTP trunks (male), MTP patch cords (female), MTP type B adapters for multimode and type A adapters for singlemode in SMAP-G2 housing. Applications for the system include 40 and 100 Gigabit Ethernet SR4, 4 x 16G and 4 x 32G Fibre Channel, InfiniBand 4x and 100G PSM4. Module cassettes have been omitted to reduce costs. The plug and play system is safe and easy to install, and the products are backward compatible.