Viavi enhances test and measurement for optical lab, production and manufacturing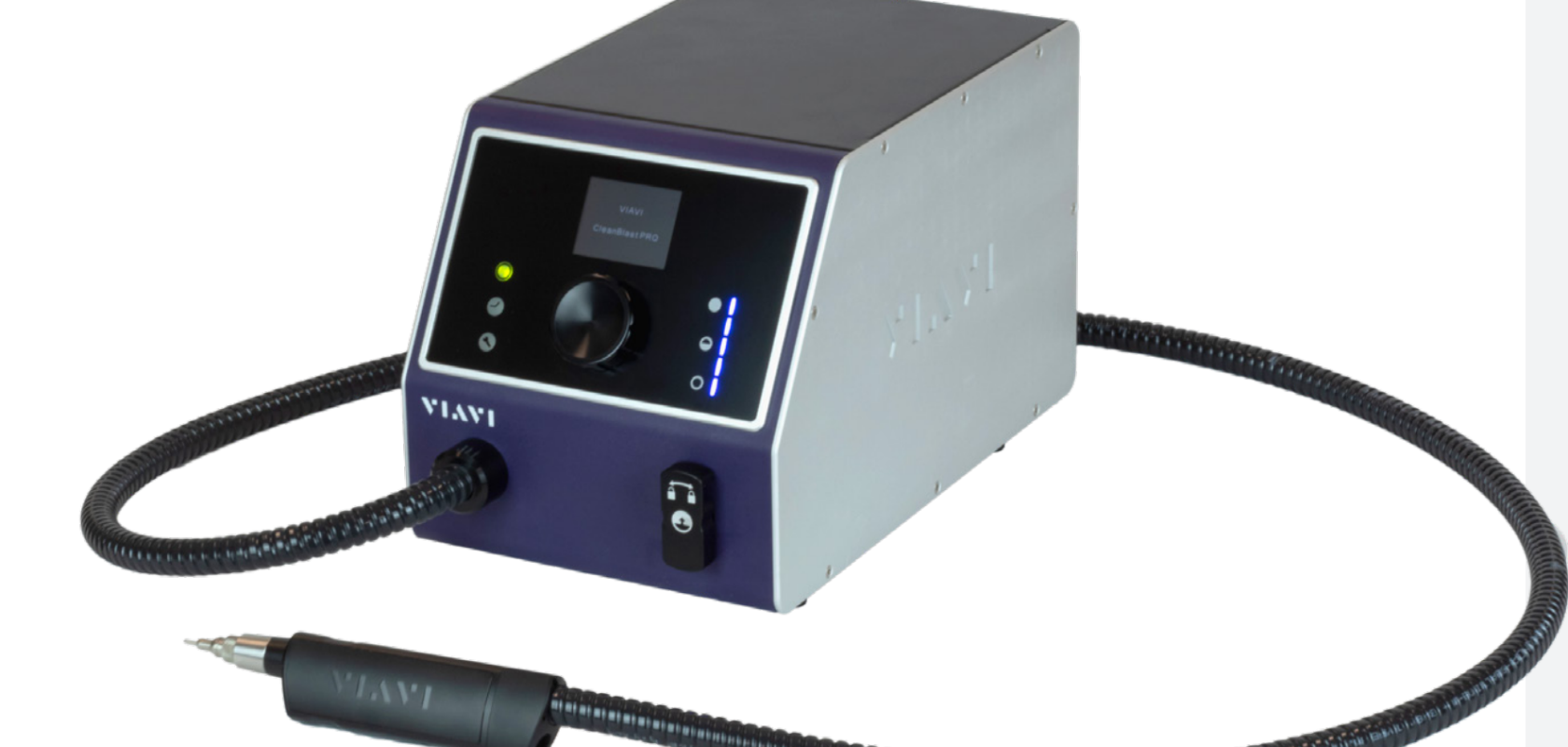 Viavi Solutions has introduced new test and measurement offerings for optical lab, production and manufacturing environments.
Firstly, there are six enhancements to the existing LightDirect family of modules for the MAP-300 test platform, which was introduced last year to support coherent module and silicon photonics test applications.
Just some of these include a new high power, C+L band, continuously tunable laser module, the mTLS-C1; six new CW source types added to mSRC-C2; a new variable back reflection module, the mVBR-C1, to support the requirements of the recent OIF specification for 400G-ZR and two new variants of the mPCX-C1, a full O-band version and a high-speed polarization scrambler, for manufacturing applications requiring only simple polarization scrambling.
In addition, the company has released three new fibre connectivity manufacturing solutions. The CleanBlastPRO is the next generation in automated connector end-face cleaning systems. It uses a non-contact cleaning method to help streamline productivity workflows.
Time-saving measurement modes have additionally been added to the MAP-300 passive component/connector test (PCT) optical test system. The new FastIL mode enables a user to measure the insertion loss (IL) of a 12 fibre MOP in less than four seconds.
Last but not least, the MAP-300 based mSWS swept wavelength system integrates a new, modular higher power swept laser, the mSWS-A2SLS. The new modular laser enables a 50 per cent reduction in rack space, and up to 20 per cent cycle time improvement.