Viavi showcases high-speed solutions at ECOC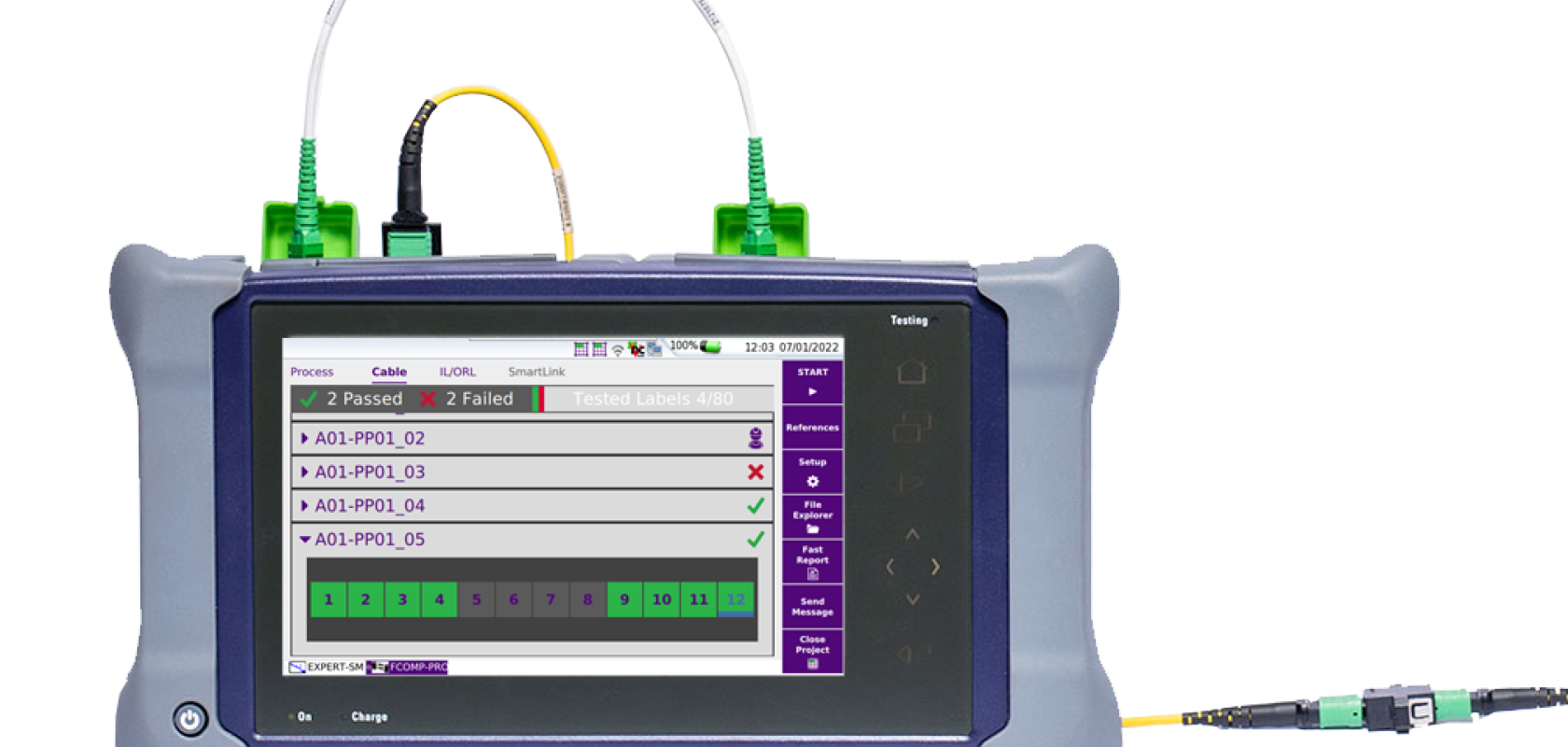 The company's new test solutions are designed to aid operators looking to adopt higher-speed technologies to enable continued increases and dynamic reordering of network capacity. 
OTN transceivers will help manufacturers address growing demand for aggregation, cross connect and switching solutions while enabling a versatile multi-service capability. The architecture supports aggregation and advanced bandwidth management using protected and secure data paths. The Viavi experience testing high-speed OTN data rates with coherent line-side transponders has provided the foundation to quickly deliver client-side OTN testing solutions.
Accelink, a global manufacturer of optoelectronic devices and modules, is showcasing client-side OTN transceivers at its Booth #305, and demonstrating performance at Viavi Booth #301, using the Viavi ONT-800 platform. QSFP28 transceivers support OTN at 100Gb/s, and QSFP-DD transceivers support OTN at 400Gb/s. The ONT-800 allows Accelink to showcase OTN applications including OTU4 (100Gb/s), OTUC8 (OTUCn up to a full 800Gb/s, 8x100Gb/s or 2x400Gb/s), and a 4 * OTU4 (100Gb/s) breakout via QSFP-DD. 
The company's FiberComplete PRO is a fibre test solution with a suite of capabilities that can replace six test instruments. It is a single test port solution that fully automates all the fibre qualification tests required for the construction and certification of any type of fibre optic network. New capabilities being showcased at ECOC include support for high-fibre count projects with integration of Cable-SLM and MPO switch modules; tracking of large projects with no need for separate spreadsheets, with support for fibre counts up to 9996 (833 x 12MPO); reduced test time for multi-fibre and MPO bundles with automatic sequencing of bi-directional test (including TrueBIDIR OTDR analysis) with no manual switching between fibres and at-a-glance view of project progress with Cable and SmartGrid views plus pass/fail status. 
Viavi is also participating in the multi-vendor interoperability event hosted by OIF on Booth #701.