Viavi SmartClass Fiber MPOLx test set inspects MPO connections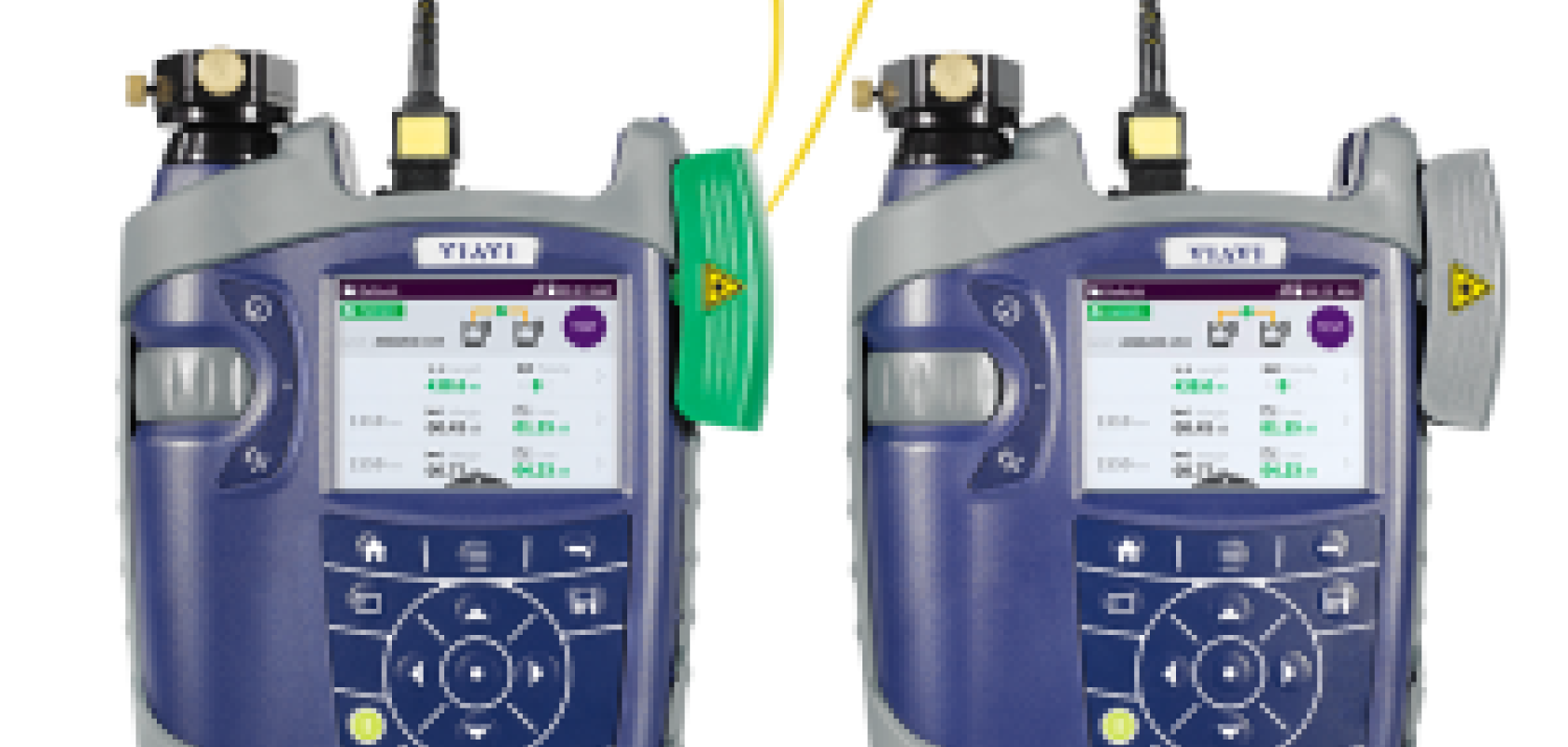 Test and measurement vendor Viavi Solutions has announced availability of the SmartClass Fiber MPOLx optical loss test set, which is tailored for contractors inspecting enterprise and data centre cabling systems using ribbon fibre with multi-fibre push on (MPO) connectors.
The company says the MPOLx is the industry's first dedicated optical loss test set that can perform all MPO Tier 1 (basic) test and certification requirements, including tests for length, optical loss, polarity and inspect fibre end-face condition.
While ribbon fibre with MPO connectivity has been used in enterprise and data centre networks for many years, the migration to 40G and 100G has seen MPO connectivity extended to the end equipment. This has created the need for contractors to perform Tier 1 (basic) certification of MPO connectivity from end to end, both to ensure optical network performance and validate installation warranties. Indeed, customers may demand proof of certification, specified as Tier 1 in North America (TIA-568.3), and as 'Basic' internationally (IEC 14763-3), as a condition of payment.
The MPOLx test set provides users with full visibility and control from both the light source and power meter, and simplifies the inspection processes by providing automated pass/fail analysis from both ends of the connection. Comprehensive test results are delivered in less than six seconds for all 12 fibres. This enables field technicians of any skill level to perform certification testing and troubleshooting efficiently, Viavi says.