The latest products for submarine networks in 2023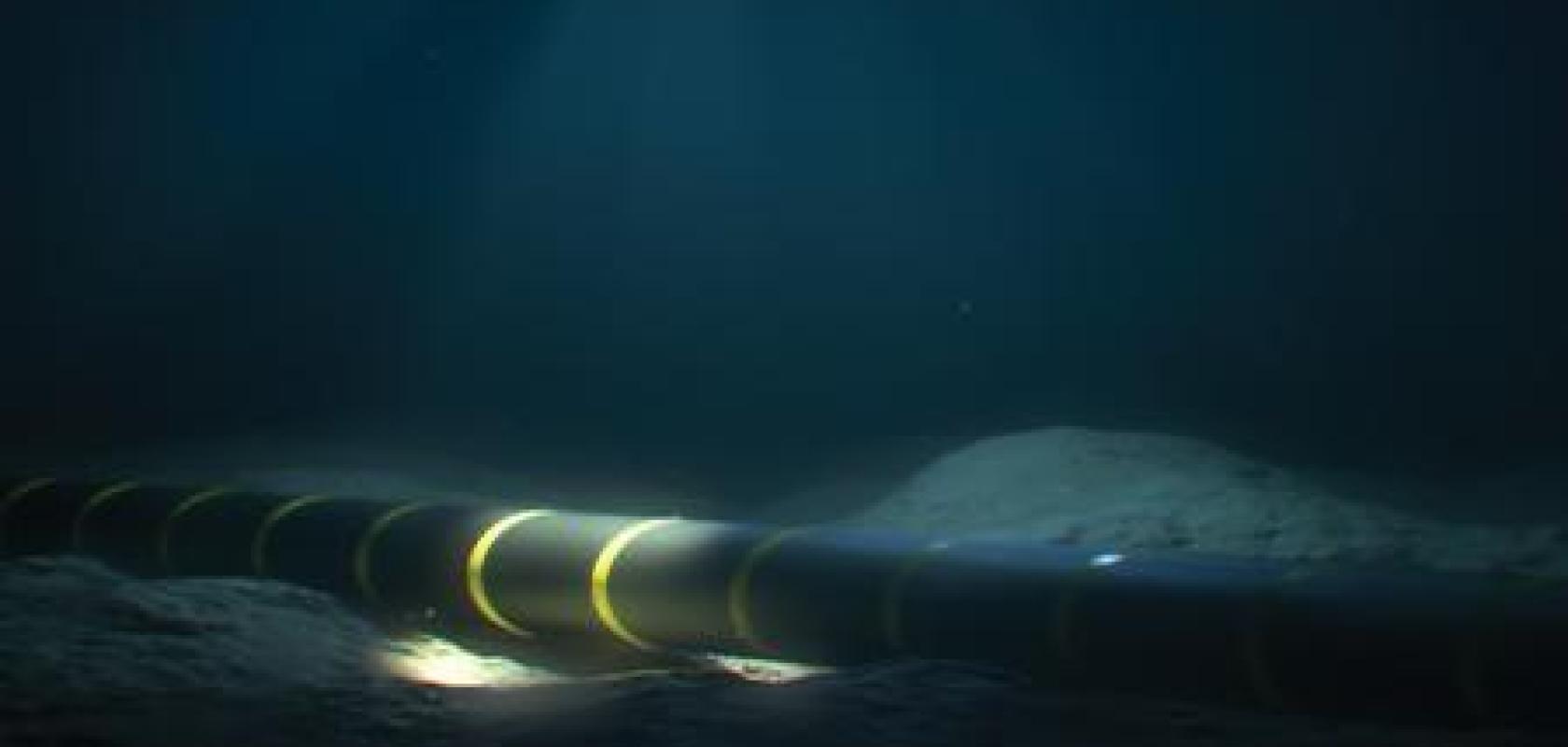 Submarine or subsea communication networks consist of a  system of underwater cables and related infrastructure that enables the transmission of data and voice communication signals over long distances beneath the ocean's surface. These networks are relied upon to connect offshore oil and gas facilities, as well as to provide connectivity between continents and islands.
Some 99% of all international data is carried through underwater cables, and more networks are rapidly being deployed to satisfy the world's thirst for more and more data. In fact, to fulfil just this for customers on their own platforms, big players in hyperscale such as Google, Meta and Amazon are now funding build and deployment of new subsea networks. 
The main components of a subsea network are the optical components, such as the optical fibres that are designed to carry light signals, and the optical amplifiers to boost the strength of the light signals that are transmitted through the fibre. The transmission equipment is designed to facilitate the transfer of data over long distances and includes line terminal equipment to convert the optical signals transmitted; repeater units; submarine branching units; switches and underwater connectors. Other products used in subsea networks include test, measurement and monitoring equipment.
Products for subsea communications networks on the market now
Commercial vendors of products and equipment for subsea networks include Ciena, a supplier of optical networking equipment, including products designed for use in subsea networks. Ciena's subsea solutions include coherent optical transport systems, submarine line terminal equipment (SLTE), and network management software. The company's GeoMesh Extreme solution, leveraging WaveLogic extreme (the latest iteration is Wavelogic 6) coherent optics and real-time Liquid Spectrum analytics have been used in submarine networks throughout the world.
Corning is a manufacturer of optical fibre and cable. Its submarine optical fibres are designed to enable submarine solutions with high-transmission capacity. Fibres in the company's submarine fibre portfolio include the SMF-28 ULL S+, which is an ultra-low loss fibre designed for cost-optimised submarine systems, and the Vascade suite of products that were specifically designed for long-haul and subsea networks.
Exfo provides test and measurement equipment for the key parameters of subsea networks, including attenuation, connector cleanliness, dispersion, optical signal to noise ratio (OSNR), throughput, latency and bit error rate. The company's tools are used from construction and installation, through to maintenance and troubleshooting. The NQMSfiber solution remotely monitors fibre quality during the rollout of submarine cables.
FiberHome Marine Network Equipment is a provider of overall solutions for marine market IT and construction of marine communication systems. Its product offerings include marine communication system design, installation, and maintenance. Its network solutions integrate with transmission equipment, submarine repeaters, and power feeding equipment.
Hamamatsu manufactures a wide range of optical components, devices, and systems, including those for subsea applications. Its optical sensors include photodiodes, photomultiplier tubes (PMTs), and silicon photomultipliers (SiPMs). These sensors are designed to provide high sensitivity and low noise, making them well-suited to applications such as underwater imaging and communication. Also available are spectrometers, laser diodes, filters, beam splitters and polarisers that can be applied to subsea applications.
Hexatronic offers a complete range of passive fibre optic infrastructure, including unrepeatered high fibre count submarine cables. The company designs, develops, manufactures, and markets its own products, solutions, and services to work together optimally.
Huawei Marine Networks is a global supplier of submarine network solutions, offering a comprehensive range of products and services for subsea network design, installation, and management. Huawei Marine Networks has deployed more than 50,000km of submarine cable around the world, and its product portfolio includes optical repeaters, branching units, and submarine line terminal equipment.
Infinera is a global supplier of optical networking equipment, including products designed for use in subsea networks. Its product range includes high-capacity optical transport systems and the ICE Optical Engine - the latest iteration is ICE7 1.2Tb/s optical engine. The Infinite Capacity Engine is a family of optical transport systems that are designed to support high-capacity, low-latency transmission over long distances and the company's submarine line terminal equipment is designed to provide the interface between the optical transport system and the terrestrial network. 
Lumentum subsea components include 980nm pump lasers with 800mW rated operating power.  The company also provides dual-stage isolators with low insertion loss and isolation PIN detectors that were designed for high performance, including high-responsivity and low sensitivity to back-reflection and polarisation.
NEC Corporation is a Japanese multinational company that provides a range of technology products and services, including subsea optical communication systems. NEC's subsea solutions include optical amplifiers, repeaters, and SLTE.
Nexans' Submarine Telecom and Special Cables (STSC) division makes submarine fibre cable solutions and has a track record in submarine network projects stemming back to 1986, with more than 54,000km cables installed in hundreds of systems operating worldwide. The firm also provides accessories including branching units, passive amplifications, and accessories to repair, secure, fasten and install the cables. 
Nokia and its business unit, Alcatel Submarine Networks (ASN) are global suppliers of subsea systems. Its products include advanced coherent digital signal processing (DSP) to efficiently use spectrum. The latest iteration is the PSE-6s optical engine. Nokia and ASN also provide wet plant-terrestrial integration and SLTE, open management  and advanced wet-plant components.
OFS has produced subsea fibre since TAT-8 – the first transoceanic fibre optic ocean cable. Today, the company continues that  trend by supplying large effective-area, ultra low-loss TeraWave Scuba fibre to the first large-scale ocean cable projects that deployed space-division multiplexing (SDM) technology.
Optelian is a provider of optical networking solutions for subsea and terrestrial applications. Its product offerings include high-capacity dense wavelength-division multiplexing (DWDM) systems, optical amplifiers, and network management software.
Prysmian acquired General Cable in 2018 and since then has incorporated the capability and services of subsidiary, NSW to its portfolio. NSW had manufactured underwater cables since 1899 and laid its first transatlantic submarine telecommunication cable in 1904, approximately 7,993km in length. Through NSW, Prysmian offers fibre-optic submarine cables, accessories and associated services to investors and network operators.
SubCom is a supplier of undersea optical fibre communication systems, including repeaters, branching units, and other related equipment. The company has a long history of working with telecom carriers, internet service providers, and other customers to design and install global subsea networks.
Viavi offers a number of test and measurement tools for the whole life cycle of a submarine cable network. The range is designed to help operators maximise transmission capacity and network availability. Products include OTDR and ODM modules, spectrum analysers and hand-held probes and network testers.
This is not an exhaustive list. If you provide products and solutions for submarine networks and would like your company to be included, please let us know: editor.fibresystems@europascience.com.