Viewpoint
Sponsored Content
Broadband networks in 2022 and beyond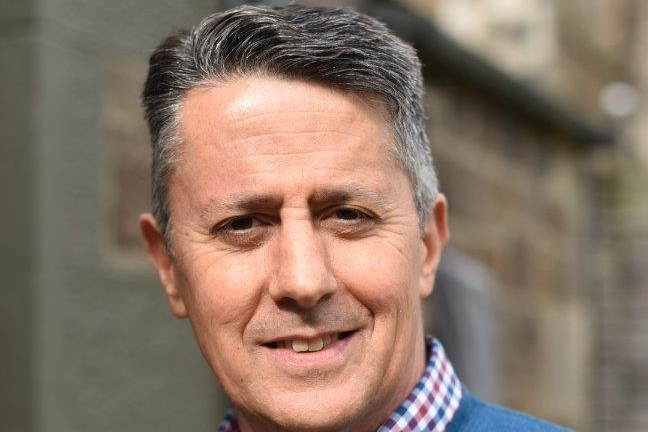 Last year saw investments and continued innovation drive advancements in broadband networks, despite the challenges posed by the global response to Covid-19. As we look ahead to a year less impacted by the pandemic, we foresee six areas to be integral to the growth of this sector. 
Access to broadband 
The coming years will build momentum around a more ubiquitous distribution of broadband service to many under-served areas. It's estimated nearly one million premises in the UK are now close to ultrafast full fibre connectivity provided by alternative network providers (altnets), approaching double the number of homes and businesses reached by BT and Openreach. 
Altnets with fixed wireless access networks can approximately reach up to a further two million premises and we aim to see fibre-based XGS PON and coaxial-based DOCSIS3.1 coming to many new areas that haven't previously seen high-quality bandwidth services, including rural and inner-city areas. These investments will create a network and roll-on effect with commensurate increases in revenue and the ability to add more staff to local operators.
Deploying fibre 
For many operators, fibre deployments will grow rapidly over the next several years. Cable operators are already planning for deeper fibre HFC deployments to help reduce service group sizes and congestion. These deployments will utilise Ethernet and PON to provide connectivity to distributed access architecture (DAA) nodes in the future. Some telco and cable operators who are already deploying PON solutions will likely be expanding those solutions to more geographic regions. Other cable operators will begin to transition from coaxial-based broadband solutions towards PON-based broadband solutions in the future.
CommScope is addressing these needs through many differentiated solutions. Fibre deployments will require the fibre optic cabling systems and connectivity solutions (terminals, fibre splice closures, etc.) that CommScope offers. The OLT and ONT products that manage and transmit the optical signals across the deployed fibres are also important product focus areas for CommScope. 
Technology design 
Designing broadband network products in an age of shortages has been one of the most significant challenges vendors have faced in recent years. However, modularity and efficiency have emerged in direct response to global supply chain constraints and are some of the trends that will continue well into next year. Enhancing the environmental footprint of components will also be a large part of how vendors are approaching challenges to designing the next generation of broadband products. 
Bandwidth growth
During 2021, we've observed an approximate 20 per cent growth in both upstream and downstream residential average bandwidth usage during the busy-hour window, with corresponding spikes and dips occurring as populations locked-down and returned to the 'new normal' during the Covid-19 waves. We expect that activity to continue as we get used to remote working/learning and general congestion across networks, which results in higher latency and jitter, but service providers will prioritise innovation that enhances overall network quality and customer satisfaction. We'll also see service level agreements (SLAs) build beyond the current ranges to accommodate these changing usage habits – and, in turn, these higher SLAs will give rise to new bandwidth-intensive services like augmented reality and virtual reality. 
Cloud-native network management software
Capitalising on the increased availability of streaming analytics collected from many DAA devices in the field is the target for future network management software. This will provide faster access to much more data covering more network operational parameters than ever before. Virtualised software in the cloud will utilise newly developing AI/ML techniques to rapidly digest the data and identify looming problems in the CIN network, or the HFC Plant, or the DOCSIS network, or the PON network. 
Evolution of DOCSIS and DAA 
2022 will be a big year for DOCSIS, as we begin the deployment of the last phases of DOCSIS3.1 features. We'll see a lot of bandwidth augmentation upgrades to 85MHz upstream mid-split and 204MHz upstream high-split and downstream 1.2GHz. We will also see more enablement of DOCSIS3.1 OFDMA and OFDM channels. These final stage DOCSIS3.1 upgrades will serve as an important bridge between today's networks and the DOCSIS4.0 networks of two to three years from now. It's going to be an exciting time for gamers too, with Low Latency DOCSIS (LLD) coming online. 
Overall, there are several avenues by which operators can define the way that billions of people around the world experience broadband and video. These six areas will inform those pathways as operators balance their broader vision with advances in technology to determine how the broadband networks of the future will be delivered.
This article is brought to you by: