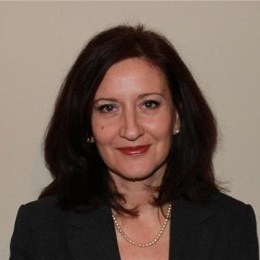 Ana Pesovic discusses the three core elements required in creating a smart city
For centuries, humanity has looked for new ways to build smarter cities; ways that improve city operations, grow the economy and create a better place for people to work and live. From the aqueducts in Rome to the more recent technology innovations that help simplify the challenges of urban life, cities are, and have been, getting smarter throughout history.
For every city, being smart can mean something different. For instance, bigger cities need to figure out how to cope with growing populations. Today, almost 50 per cent of the global population lives in cities and every week, three million more people are moving into urban areas. This puts a lot of pressure on the authorities that need to find new ways to better organise the metropolitan space, deal with increasing traffic, manage employment demands and provide a smart, safe and sustainable environment for all residents.
Rural towns, on the other hand, face a different problem. Young people are moving away from these areas, choosing larger urban sprawls which offer better job opportunities and lifestyle. For these cities, the biggest challenge is to reverse the population flow and create interesting job opportunities by attracting investment. If this is not addressed, there is a risk that the city could see a population exodus and less income from taxes, all of which can lead to a faster city decline.
Three steps to smart
Independent of a city's size, challenges and ambitions, there are three core elements that any city needs: digital infrastructure, smart services and big data analytics.
The first step for a smart city is to ensure there is a digital infrastructure that will connect everyone to everything, everywhere. Residents, city workers, visitors, businesses, institutions, and sensors, even in places where there is typically no coverage like sewers and underground water pipes will all need to be connected. This also includes a robust public safety network that will ensure first responders can keep the city safe and manage situations, even if a disaster damages the telecommunication network. For instance, ensuring a portable wireless-based network solution can be rapidly established to enable first responders to communicate. To enable this massive connectivity, cities need a combination of wireless and fixed technologies that will deliver the best capacity and quality of service for each and every connection.
Deploying smart city services on top of that infrastructure is the second step. Sensors in streetlighting, for example, can offer a cheaper solution to keeping streets lit, with the lights only activated if someone walks or drives by. Traffic sensors ensure people can move comfortably around the city, redirecting drivers during congestion, and help to avoid incidents. Waste management can be more efficient by using sensors that can send a signal when the container is full. The only limitation for smart city services is human imagination. However, the rapid increase in the number of sensors and services also brings higher complexity to operate them – especially if they come from different suppliers. Therefore, cities should consider unifying all smart services in a common operational centre to ensure simplicity and scalability.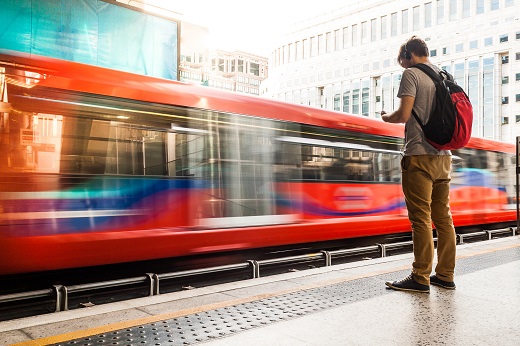 Finally, once everyone and everything is connected, a rich pool of anonymised data will begin to form. Analyses of this huge amount of heterogenous data can further improve city services or provide upsell opportunities. For example, the network data can tell us a lot about the patterns of peoples' movement, which can help transportation companies identify if there is a need for a new bus stop, redirect cars in the event of traffic jams or help investors to decide the best place to build a shopping mall. The data could also be used for advertising or for creating apps that will guide tourists to create a better experience, such as telling them which museum has the longest queueing time and propose a new attraction instead. With the advances in models to analyse anonymized big data, cities will increasingly rely on it to respond to changing city dynamics and fuel further growth in faster and more intelligent ways.
Getting the foundations right
While all three elements in creating smarter, more prosperous cities are important, the first – the infrastructure, or the foundation on which a smart city can be built – is perhaps the most crucial. It is the part that requires the most investment and time to implement, but once deployed it will not be subject to frequent changes; unlike services and applications, where new versions emerge more frequently.
City planners who get their infrastructure right will have a network that serves their needs well into the future. New technologies and innovative approaches help cities to build networks that deliver on the key requirements:
Future-looking network capacity to avoid new cycles of investment any time soon
Cost efficiency for investment that makes sense today
Network sharing for more revenues and better service delivery
For many cities, modern fibre technology will be the ideal choice for fixed networks, bringing high capacity and long-term value. Today, most fibre networks are based on GPON, delivering Gigabit speeds to citizens. Next generation fibre technologies such as XGSPON and TWDM-PON will unlock even more opportunities, with the 10Gb/s speeds enabling business services and mobile transport to be added on to the same fibre network. Best of all, the evolution to next generation PON does not require any changes in the fibre plant.
However, for certain areas the disadvantages associated with fibre, such as high investment and the need to dig up the ground will be too great to overcome. In these cases, fibre is deployed as deep in the network as economically viable and from that point other technologies are used to connect users.
This approach has been used successfully worldwide to complement fibre to the home (FTTH) and FTTx deployments, with copper – or coax-based technologies – Gfast, Vplus, Vectoring, etc – widely used. Recently, a new approach called Wireless PON, a fixed wireless access technology, has also emerged, giving an additional option.
Wireless PON takes fibre within a few metres (typically 100) of the point of consumption, and then uses 60 Ghz 802.11ad wireless drops to deliver connectivity, avoiding the need to take fibre into individual buildings and lowering the deployment's cost per user. Again, with this technology requiring good line of sight, it won't be suitable for every single city but provides an efficient way to deliver gigabit speeds at a lower cost.
An additional aspect that city planners need to consider is network infrastructure sharing. High-speed city networks often need to carry traffic from different service providers, and, increasingly, different types of traffic for different services, including residential, business and mobile transport.
Technologies are emerging to streamline this process. Time and wavelength division multiplexing (TWDM), for example, is a next generation PON that enables wavelength-based sharing, such as multiple service providers operating on a dedicated wavelength using a common fibre infrastructure.
Advances in virtualisation and software defined area networking (SDAN) allow a single physical network to be partitioned into multiple virtual network slices (a slice could consist of multiple nodes, or hardware items within nodes). Through network abstraction and the application of software-defined networking (SDN) principals, each slice can be controlled completely, independently of others. This can help lower cost and decrease the investment risk. With virtual network slicing, each slice can have a different set of characteristics, all on the same infrastructure. This advanced technique is extremely flexible, allowing different service providers to take any part of the network they want.
A holistic approach
With so many different elements to consider, selecting the right partner to build their digital cities will be crucial for city planners. Expertise in both network infrastructure, and smart city deployment and management will ensure the process is as efficient as possible and help cities maximise the value of their data, as well as ensuring interoperability across entire operations. Find such a partner and the magic mix of technologies for a high-speed infrastructure will come, conjuring smart services and, in turn, data to monetise.
In a nutshell, digitalisation really is as easy as one, two, three and is the spell cities need to cast to stimulate business investment and innovation, enrich the lives of its residents, and enhance the experiences of visitors.
Ana Pesovic is fibre marketing lead at Nokia Fixed Networks