Transport into the future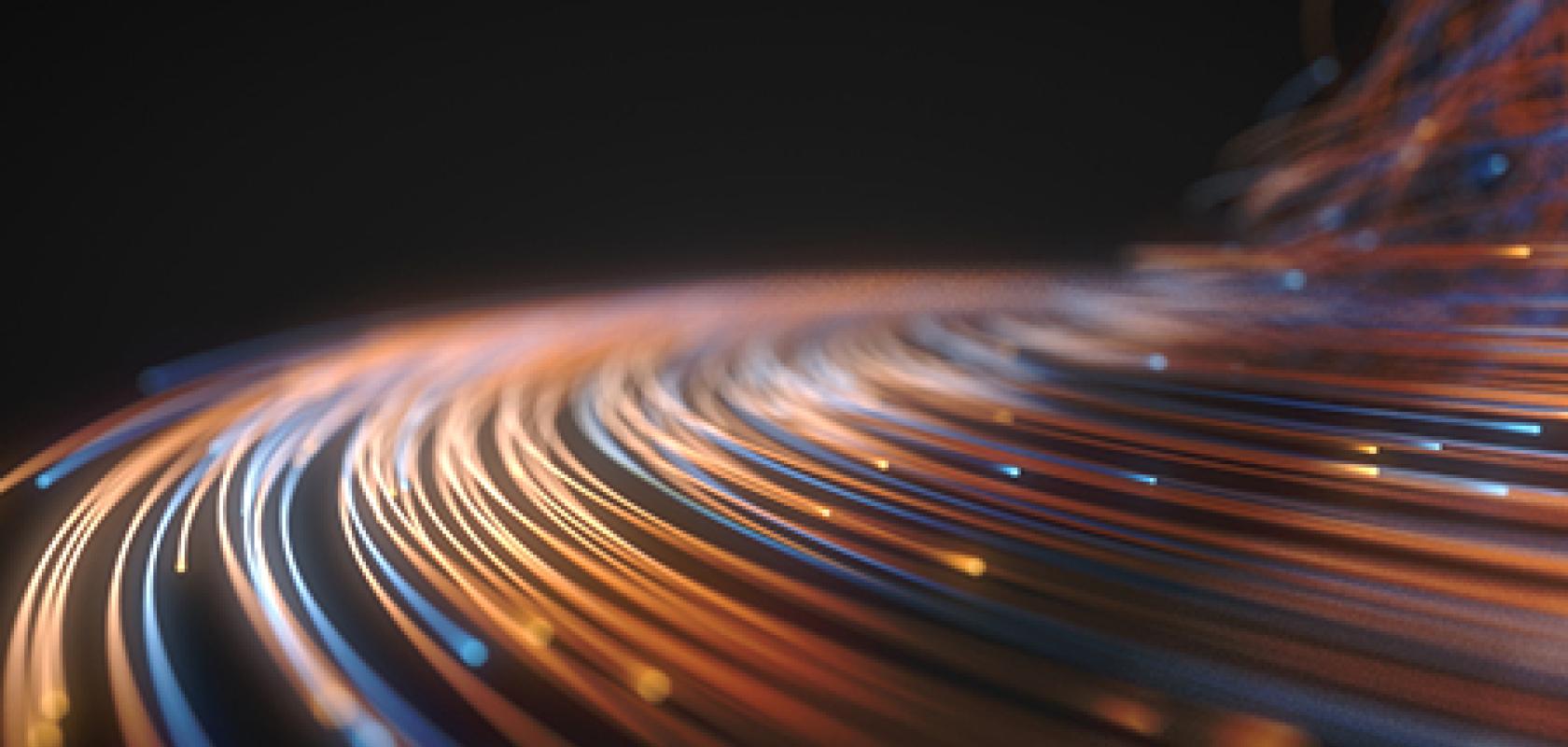 Jimmy Yu offers an analyst's review of optical transport developments in 2022 and a forecast of what to expect in 2023
As an industry analyst who has covered the optical transport market for more than 20 years, I can say that 2022 was a truly unprecedented year. 
I cannot recall any other time when everything seemingly happened, all at once, influencing the market at every point. In this one year, there was a pandemic with city-wide Covid lockdowns in China, war in Ukraine with economic sanctions placed on Russia, rampant inflation with spiking fuel prices, global economic slowdown, and component shortages. It was, by all measures, a difficult period in time.
Under normal circumstances, due to these external pressures, the optical transport market would sharply decline (the market declined 10% in the last global recession). However, the optical transport market size was relatively unchanged in the first half of 2022 from the year before. 
This is no small triumph, considering that we report the market results in US dollars (USD) and foreign currency exchange rates plummeted. For example, the euro-to-USD exchange rate declined approximately 9% in that time period, and in the third quarter of 2022, the euro and USD reached parity, something that last occurred two decades ago. In other words, in constant currency, the optical transport market actually grew year-on-year.
Exceeds expectations
As a result of the weaker euro currency, economic sanctions on Russia, and spiking costs of fuel (natural gas and petroleum), the European market for optical transport equipment was expected to be lower on a USD basis in 2022. In another part of the world, a zero-Covid policy has caused city-wide lockdowns, causing the market demand for optical equipment to slow in China. In the first half of the year, the Chinese optical market contracted 6% and was on course for a full-year decline. 
This all said, we are predicting that the optical transport market will slightly increase in 2022 by 1-3%, depending on component supply. One of the reasons for this positive outlook is the increasing demand in North America. Due to the uncertainty about the pandemic's impact on the economy and their businesses, most North American service providers held off on planned capacity additions and starting new project rollouts in 2020. In many instances, service providers allowed the routes to operate "hotter" than usual. However, following the initial shock of the pandemic, these service providers recalibrated, adjusting to a realisation that the network usage would not drop back down to pre-pandemic levels. 
As a result, the demand for new optical equipment spiked in 2021 at a faster pace than supply, shifting some deliveries into 2022. Hence, the North American market grew well over 10% in the first half of 2022 and is on path to grow in the full year as long as optical vendors have enough components to manufacture the Optical Transport systems.
Supply chain shortages
Component shortage is one of the biggest issues in the optical transport market this year. Many equipment manufacturers have been unable to fulfil customer orders, reducing their full-year revenue. We believe this supply issue will continue through the first part of 2023. Therefore, forecasting 2022 and 2023 market size is more about predicting supply than demand.
For now, we believe the optical transport market will continue to grow in 2023. Similar to 2022, we are forecasting a low single-digit rate of growth that will largely be determined by supply, foreign currency, and economic conditions.
There are two technologies that will play an increasing role in 2023 and we believe each could have a large impact on the optical transport market – one negative and the other positive. The first is 400Gb/s ZR (400 ZR). ZR Optics in a small form factor pluggable such as QSFP-DD are expected to have a negative impact on the optical transport equipment market. We anticipate that most ZR optics will be used in an IP-over-DWDM (IPoDWDM) architecture, cannibalising the traditional DWDM optical systems market since IPoDWDM is based on using Ethernet switches or routers.
We believe that significant volume shipments of 400ZR will occur in 2023, driven by large Internet content providers (ICPs) such as Amazon, Google, and Microsoft. In addition to these ICPs, there is wide interest in 400ZR by communication service providers. Although IPoDWDM will reduce the number of DWDM Metro transponders shipped in data centre interconnect (DCI), we are predicting that sales of standalone optical line systems (OLS) will increase, possibly doubling in 2023.
Future technology
The other technology that will make an impact in 2023 is 1.2Tb/s-capable coherent digital signal processors (DSP). Cisco has announced that a 1.2Tb/s coherent DSP using a 5nm chip process will be available in late 2022, and that general availability will be in early 2023. Also, based on comments from other companies, we are anticipating at least four other suppliers (Ciena, Huawei, Infinera, and NEL) of 1.2Tb/s coherent DSPs with the potential of six total vendors.
As in the past, every new coherent DSP technology drives better transponder performance. In particular, we are expecting that 1.2Tb/s-capable coherent DSPs will deliver longer reach 400 and 800 Gb/s wavelengths, which could drive the adoption of 400Gb/s wavelengths in China's massive optical backbone and 800Gb/s wavelengths in leading-edge ICP networks.
I can say that 2022 was a turbulent year for the optical transport market. Hopefully, much of the factors driving the market volatility will be behind us in 2023.
Jimmy Yu joined Dell'Oro Group in 2001, and is responsible for the optical transport and microwave transmission and mobile backhaul transport market research programs.