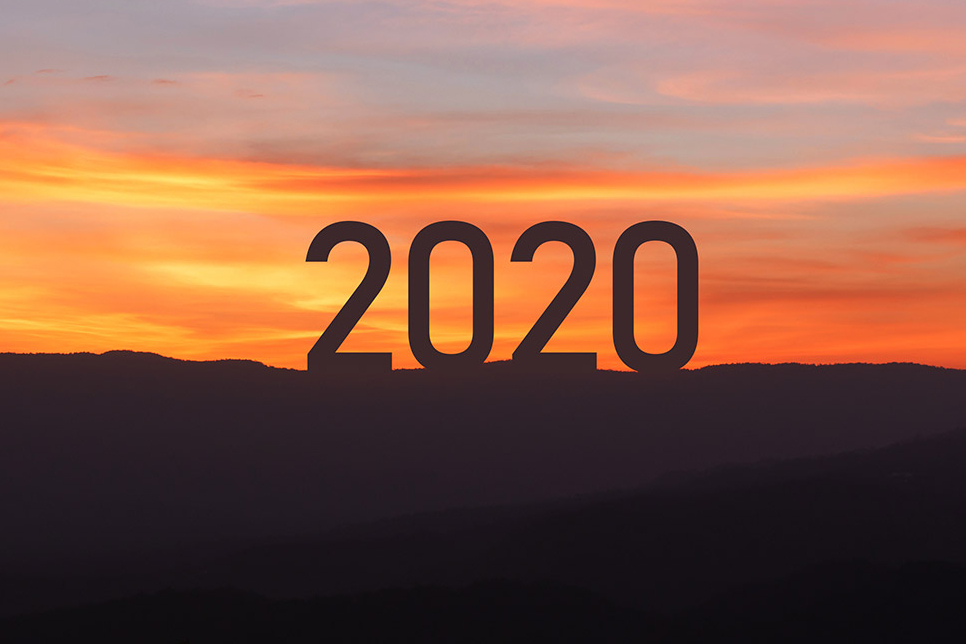 Keely Portway counts down some of the most-viewed and industry-shaping news stories of 2020
 
January
In what will probably always be remembered as the period of 'calm before the storm,' 2020 started very much where 2019 left off in terms of a significant trend for mergers and acquisitions.
 
This is by no means a new occurrence for 2020, or even 2019! The optical communications sector has experienced a few particularly active years in mergers and acquisitions. It should probably come as no real surprise then, that the most-read news story of January 2020, according to Fibre Systems' website analytics, was the news that network design consultancy 4site was acquired by Indigo Telecom Group.
 
The acquisition was designed to complement Indigo's capability in the supply of multi-vendor telecom support services, by adding 4site's design and planning expertise in delivering specialist fibre, and mobile wireless services. The agreement created a combined business with an annual turnover in excess of £50m, backed by some 300+ employees across the UK, Ireland, France, Germany and Singapore. Kevin Taylor, chairman of Indigo said: 'The synergies between our two businesses presents significant opportunities for continued growth and we see huge benefit for our customers from our expanded portfolio of services.
 
'Both organisations have strong reputations for delivering industry excellence in consulting, projects, delivery and service, and we are very excited by the opportunity this will provide to both our employees and our customers.'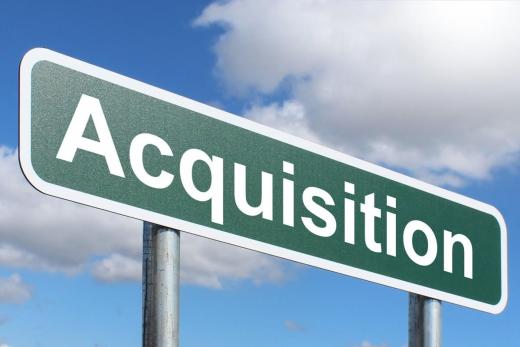 February
Concerns about Covid-19 began to rear their ugly head, with Mobile World Congress (MWC) Barcelona marking the first event-casualty. Speaking of the decision, John Hoffman, CEO at the event's organiser GSMA said: 'With due regard to the safe and healthy environment in Barcelona and the host country today, the GSMA has cancelled MWC Barcelona 2020 because the global concern regarding the coronavirus outbreak, travel concern and other circumstances, make it impossible for the GSMA to hold the event.'
 
After the cancellation, and a great deal of speculation, the Optical Fiber Communication Conference and Exhibition (OFC 2020) management team announced the San Diego event would go ahead as planned. This was the most-read story on the Fibre Systems website in February.
 
The conference and exhibition – which turned out to be one of the last physical events of the year – introduced a new experience for delegates, in combining a virtual and physical format. According to the organisers, more than 90 per cent of its technical presentations went ahead despite travel restrictions. Speaking post-event, technical programme chairs, Shinji Matsuo, NTT Device Technology Labs, NTT Corp; David Plant, McGill University, Canada; and Jun Shan Wey, ZTE, Texas, USA said: 'OFC 2020 demonstrated that large conferences can engage participants across the globe, utilising the optical fibre communications technologies developed by experts in the field.'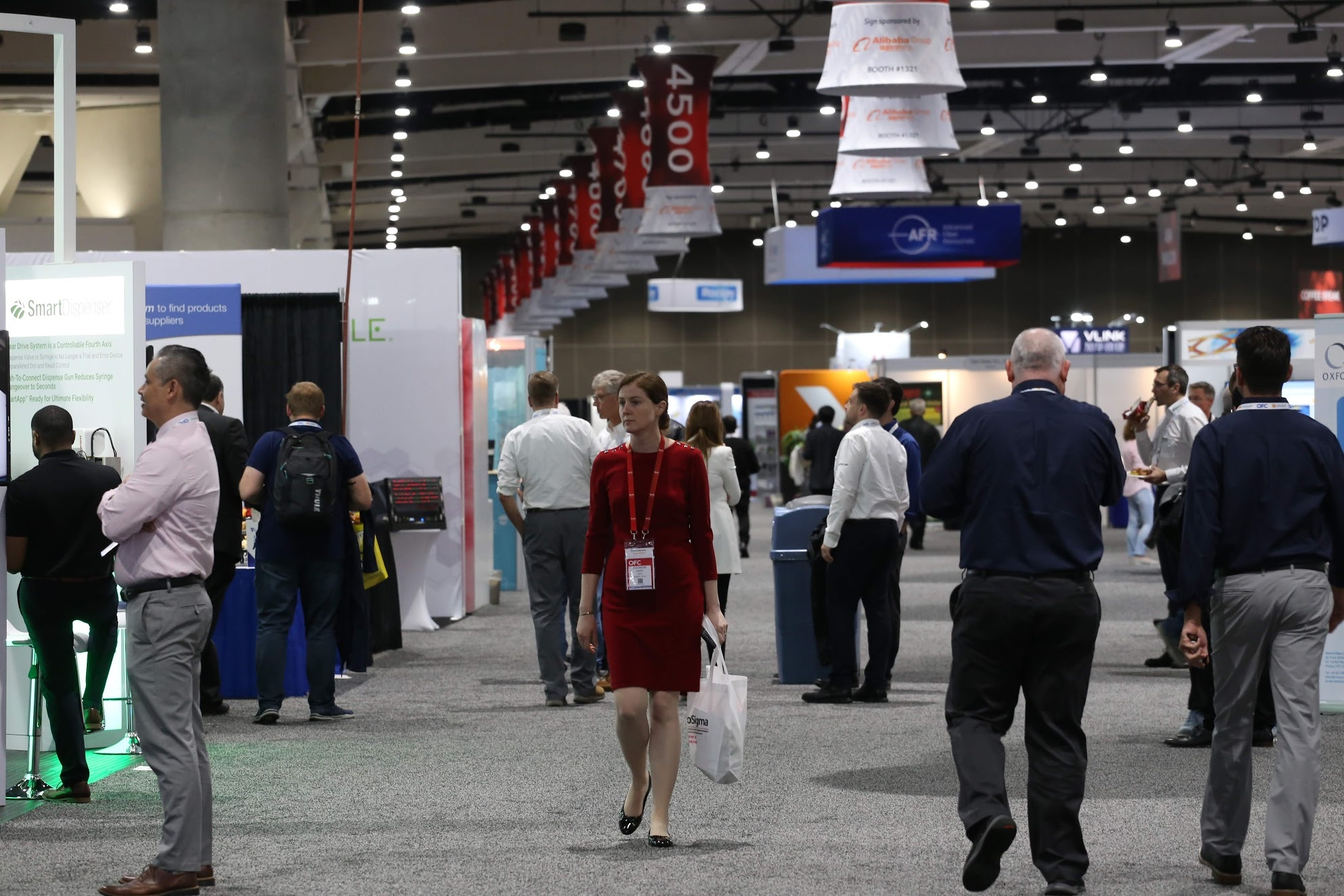 But it wasn't all pandemic-related in February. Our second most-read story of the month was the news that Telia Carrier (now part of Polhem Infra, as if to demonstrate the earlier point about mergers and acquisitions) launched its 400GbE- ready backbone network across 120 countries. This followed the provider's successful deployment of more than 10,000 100GbE ports the previous year. Both deployments were backed by Cisco cloud-scale routing technology. The upgraded carrier network uses Cisco NCS5500 series routers, allowing a network density that enables more content streaming, gaming and connectivity. These services were delivered at speeds ranging from 1GbE to 400GbE.
 
March
The majority of the planet went into lockdown due to the coronavirus and some of the most widely-read stories came from those companies addressing the pandemic head-on. Laying out how their technology was being used to help people stay connected, and how they were going about adapting to the dreaded 'new normal,' while keeping their workers safe.
 
Number one in terms of page views, was the announcement by UK independent network provider CityFibre that it would continue to build and maintain its networks, with full approval from the UK government. The altnet said it was following advice to minimise the risk of exposure to and transmission of Covid-19. 'Without exception, ' it said, 'the safety of our staff, contractors, customers and the public is our highest priority.'
 
Field-staff and those of contractors were classified as 'key workers', so were exempt from the wider restrictions on movement. Although strict protocols were adhered to, to minimise contact with the public. The provider announced that office-based staff would continue to work from home, while agile-working staff avoided non-essential travel.
 
Also in March, the country's communications regulator Ofcom set out its strategy for dealing with the pandemic, in terms of helping consumers and businesses adapt their living and working practices, and supporting 'key' telecoms workers. It acknowledged that the coming months would see its sectors play a vital role in supporting society, and ensuring people remain connected.
 
It iterated that telecoms providers were working to ensure resilience across landline, broadband and mobile services, as the demand on networks increased, as well as prioritising access to safety- of-life communications systems. 'Telecoms providers are working together to monitor traffic on their networks and are keeping us informed of the measures they are taking to manage congestion effectively. We welcome the measures taken by content providers and streaming services to adapt their services where possible, so that loads on networks are spread across the day and peaks in traffic are reduced,' a statement said.
 
It was not all infection rates and distancing in March, however. Academia and research also made for a popular read, with the announcement from the Zepler Institute for Photonics and Nanoelectronics at the University of Southampton that researchers demonstrated significantly improved hollow-core fibre performance. They believe this is the next step on this technology's path to eclipsing current optical fibres.
 
Professor Francesco Poletti, head of the ORC's hollow core fibre group, explained: 'Transmitting light in an air core, rather than a glass core, presents many advantages which could revolutionise optical communications as we know them. These latest results further reduce the performance gap between hollow core fibre and mainstream optical fibre technology, and the whole team is really excited by the prospect of the additional significant improvements that seem possible, according to modelling.'
 
April
As people began to adapt to the new situation, there was some sort of semblance of normality starting to peep through. The FTTH Council Europe and Idate's announcement that they would reveal the latest Market Panorama figures, despite the FTTH Conference moving into December, was clearly a welcome respite for Fibre Systems readers.
 
Among the key findings was the news that the total number of homes passed with Fibre to the Home (FTTH) and Fibre to the Building (FTTB) in the EU39 countries reached nearly 172 million. This is compared with 160 million in 2018, and now 19 countries have more than 2 million homes passed. The study found that alternative internet service providers (altnets) constituted the largest part of FTTH/B players, with a contribution of around 56 per cent of the total fibre expansion, while 41 per cent of homes were passed by incumbent operators.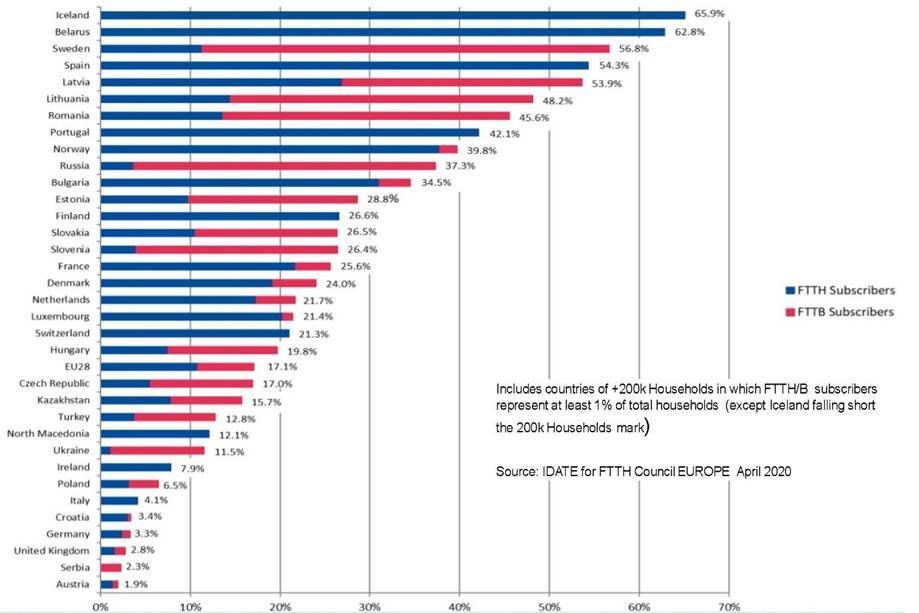 Erzsébet Fitori, former director general of the FTTH Council Europe, hinted that the number of homes passed would likely continue to increase, likely accelerated by the pandemic. She said: 'Ubiquitous and reliable digital infrastructure has never played such a crucial role as today, connecting families, enabling business activities and working from home. Very high capacity connectivity is not only mission-critical in times of crisis, but will also be fundamental for economic recovery and the transition towards a sustainable, green EU economy.'
 
May
Fibre Systems readers delighted upon some words of positivity from industry analyst LightCounting, which released its updated forecast for the optical communications market. The report highlighted that the market entered into 2020 with very strong momentum. Demand for DWDM, Ethernet and wireless fronthaul connectivity surged at the end of 2019, leading to shortages in the supply chain. In the first quarter of 2020 the Covid-19 pandemic forced factories to shut down globally, which caused 'a whole new level' of stress on the supply chain.
 
However, said the company, factories in China began to reopen in early April, with businesses in Malaysia and Philippines remaining closed at the time, and those based in Europe and North America also starting to reopen.
 
The report highlighted that the demand for optical connectivity in telecom networks and data centres is even stronger now, although the pandemic would cause some network and data centre construction projects to be delayed. Transceiver suppliers would struggle to meet their original production plans, said LightCounting, while steep declines in product prices, which limited market growth in 2018-2019, would be a
likely moderator in 2020.
 
A modest growth in sales of optical transceivers was anticipated, with 24 per cent growth in 2021 to satisfy demand for more bandwidth across many applications. Sales of optics for wireless fronthaul and backhaul would increase by 18 per cent and 92 per cent, respectively, said the firm, driven by 5G upgrades in China.
 
Sales of FTTx products and active optical components were also predicted to grow by double digits in 2020, also driven by deployments in China. Ethernet and DWDM market segments were predicted to return to double digit growth in 2021 to catch up on delays.
 
This predicted potential for the communications market was backed by yet another acquisition. This time, the news that the mighty Microsoft nailed its colours to the telecoms mast with its acquisition of Metaswitch Networks, a virtualised network software provider. The move was designed to build on the computing giant's acquisition of Affirmed Networks, with Metaswitch's portfolio of high-performance, cloud-native communications software further expanding its range for the telecommunications industry.
 
June
There were more indicators of how the importance of reliable connectivity has been brought to the forefront in recent years. No more so than 2020!
 
Among the most widely-consumed stories was the announcement by French Regulatory Authority for Electronic Communications and Post (Arcep) that operators invested €500m in 2019, more than the previous year, for an overall total (excluding spending on frequencies) of €10.4bn. According to Arcep, this was the third year in a row that the increase in investment was due mainly to a rise in French operators' spending on fibre deployments. At the end of 2019, 18.3 million premises were eligible to subscribe to a fibre access plan, which represents 4.8 million additional access lines deployed in a single year.
 
Alongside this record growth is the steadily increasing pace of fibre adoption: 7.1 million households had adopted fibre technology by the end of 2019, a year-on-year rise of 2.3 millon.
 
Such is the demand for an acceleration in fibre deployment, that there has been a worldwide recruitment drive. Illustrating this (in the company's second turn as provider of our best-read story for a month) CityFibre announced it had committed to a three-year recruitment and training programme to provide up to 10,000 jobs upgrading the UK's digital infrastructure to full fibre.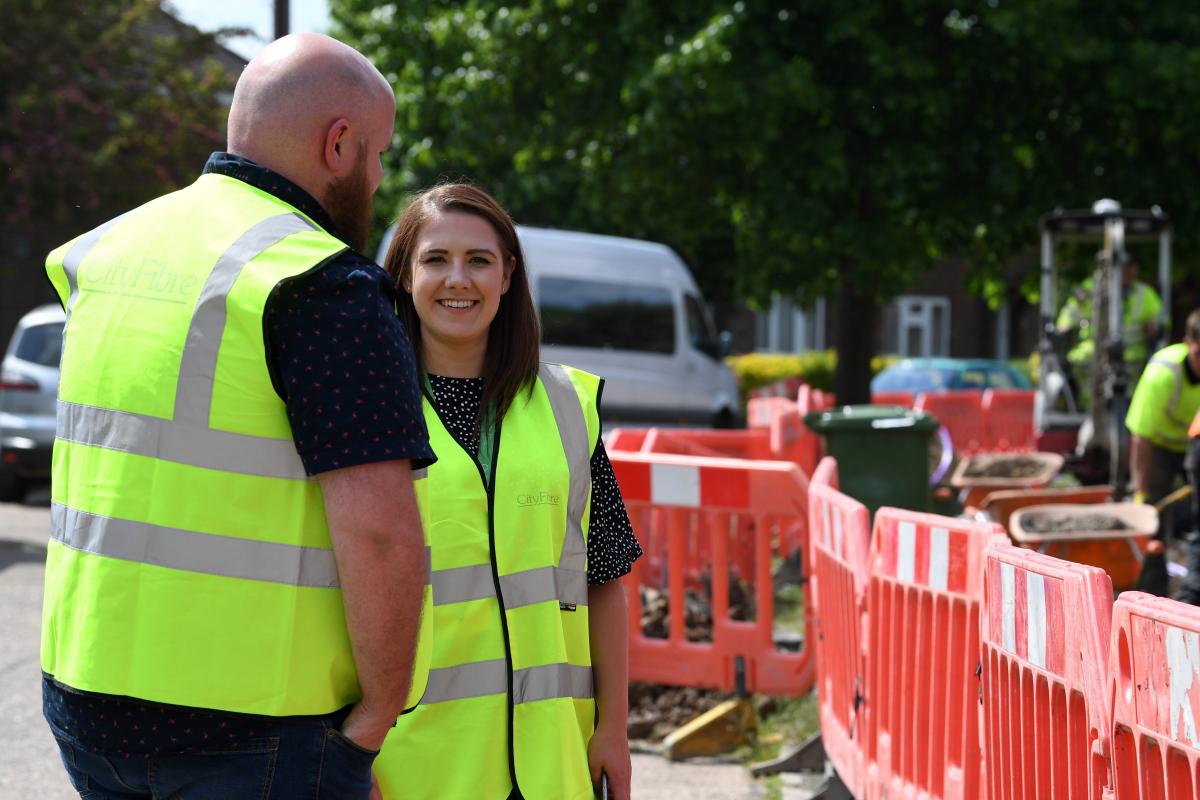 The programme included the identification and training of thousands of unemployed people, as well as opening up new job opportunities for qualified and experienced construction and telecoms workers. Specific groups were being targeted, including service-leavers and those unemployed as a result of the pandemic.
 
July
Somewhat ironically – or perhaps people were just wistfully remembering being able to travel – the fourth month of lockdown (in the UK) offered something of a long-distance flavour.
 
The most popular posts for the month highlighted some of the long-haul projects taking place, and brought about a return-of-sorts to the forefront of 800G coherent optics, as US operator Verizon completed a successful test in its live fibre network to move 800Gb/s of data on a single wavelength across extreme distances.
 
It was conducted over Verizon's live production network with a combination of industry standard fibres. Infinera's fifth-generation coherent optical technology ICE6 was selected, equipped in a GX Series platform. Among the trial's achievements, a 800Gb/s single-wavelength transmission was accomplished over 667km between Nashville and Atlanta; 600Gb/s single-wavelength transmission over 2,283km from Atlanta to Memphis with a loop back in Memphis, and 400 Gb/s single- wavelength transmission over 4,091km from Atlanta to Dallas with a loop back in Dallas.
 
Kevin Smith, vice president of technology planning and development for Verizon explained: 'With the evolution into more robust 5G applications and solutions, the ability to move massive amounts of data across long distances becomes even more crucial. The success of this trial is one more step in the journey to fully realising the power and potential of our 5G UWB network. As the traffic volume from advanced 5G solutions grows exponentially, our fibre network will be ready to handle it.'
 
In addition, it was announced that a new subsea cable would be built, connecting 23 African countries. Eight big-name companies came together to build 2Africa, a subsea cable designed to serve Africa and the Middle East. Th e cable will also connect via east Africa with other subsea cables for expanded connectivity to Asia. The firms involved were China Mobile International, Facebook, MTN GlobalConnect, Orange, stc, Telecom Egypt, Vodafone and WIOCC. The cable will be 37,000km long, making it one of the world's largest subsea cable projects. It will interconnect Europe (eastward via Egypt), the Middle East (via Saudi Arabia), and 21 landings in 16 African countries. The consortium chose Alcatel Submarine Networks to build the cable in a fully-funded project.
 
2Africa will have a design capacity of up to 180Tb/s on key parts of the system, and the expected 'go live' date will be 2023/4. In countries where the cable will land, service providers will obtain capacity in carrier-neutral data centres or open-access cable landing stations on a fair and equitable basis. This will support healthy internet ecosystem development by facilitating greatly improved accessibility for businesses and consumers alike.
 
The 2Africa parties and Airtel have signed an agreement with Telecom Egypt to provide a new crossing linking the Red Sea and the Mediterranean, the fi rst in more than a decade. This includes new cable landing stations and deployment of next-generation fibre on two new, diverse terrestrial routes parallel to the Suez Canal, from Ras Ghareb to Port Said, and a new subsea link that will provide a third path between Ras Ghareb and Suez.
 
2Africa uses fresh technology in the form of SDM1 from Alcatel, allowing deployment of up to 16 fibre pairs, bringing much greater and more cost-effective capacity. The cable will incorporate optical switching technology to enable flexible management of bandwidth. Cable burial depth has also been increased, and routing will avoid locations of known subsea disturbance.
 
August
More undersea news that resonated with our readers, as Google announced a submarine cable to connect the United States, the United Kingdom and Spain.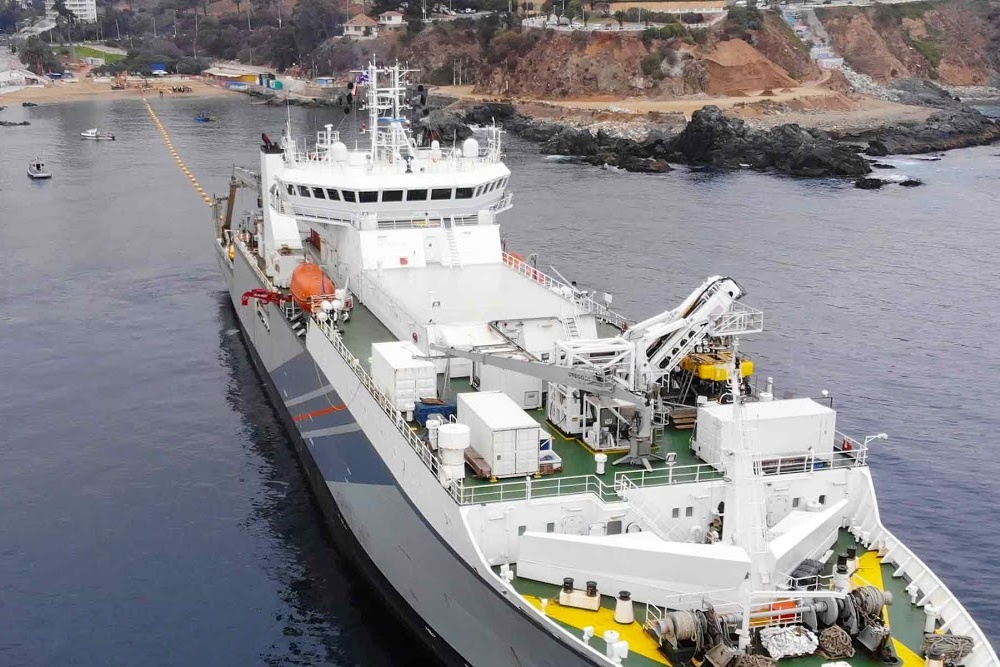 The cable, named Grace Hopper, aft er the computer science pioneer, will be one of the first new cables to connect the US and UK since 2003, increasing capacity and powering Google services such as Meet, Gmail and Google Cloud. It also marks the cloud giant's first investment in a private subsea cable route to the UK, and its fi rst route to
Spain. The contract for the build was awarded to New Jersey-based provider SubCom.
 
Grace Hopper will be equipped with 16 fibre pairs (32 fibres), which Google said marked a significant upgrade to the internet infrastructure connecting the US with Europe. Th e cable will also incorporate novel optical fi bre switching that allows for increased reliability in global communications. Google and SubCom engineers collaborated on incorporating this switching architecture into the system.
 
Also exciting our audience in August was the announcement that a team of researchers from University College London (UCL) achieved a record data transmission speed of 178Tb/s. To put it into context, this speed would allow the entire Netflix library to be downloaded in less than a second!
 
The project was funded by the Royal Academy of Engineering, The Royal Society Research grant, and the EPSRC programme grant Transnet. Working with partner companies Xtera and KDDI Research, the team achieved the milestone by transmitting data through a wider range of wavelengths than typically used in optical fibre – 16.8THz. This is as opposed to current infrastructure, which uses a limited spectrum bandwidth of 4.5THz, with 9THz commercial bandwidth systems entering the market.
 
To do this, researchers, led by UCL Electronic & Electrical Engineering's Lidia Galdino, combined different amplifier technologies needed to boost the signal power over this wider bandwidth and maximised speed by developing new geometric shaping (GS) constellations. The achievement is described in a paper in IEEE Photonics Technology Letter, for which Galdino is lead author.
 
The benefit, said the researchers, was that the technique could be deployed on existing infrastructure cost-effectively, by upgrading the amplifiers located on optical fibre routes at 40 to 100km intervals. The record is particularly notable during the Covid-19 crisis, which has driven a huge rise in demand for broadband communication services, with some operators experiencing as much as a 60 per cent increase in internet traffic compared to before the crisis.
 
The record, demonstrated in a UCL lab, is a fifth faster than the previous world record held by a team in Japan. Galdino said: 'While current state-of-the-art cloud data-centre interconnections are capable of transporting up to 35Tb/s, we are working with new technologies that utilise more efficiently the existing infrastructure, making better use of optical fibre bandwidth and enabling a world record transmission rate of 178Tb/s. But, independent of the Covid-19 crisis, internet traffic has increased exponentially over the last 10 years and this whole growth in data demand is related to the cost-per-bit going down. 'The development of new technologies is crucial to maintaining this trend towards lower costs, while meeting future data rate demands that will continue to increase, with as yet unthought of applications that will transform people's lives.'
 
September
FTTH investment in Europe was the order of the day again in September, and our readers flocked in droves to find out about how independent French operator Altitude Infrastructure raised approximately €500m in equity and junior debt to invest more than €2.5bn over the next three years to accelerate the development of fibre in France.
 
The equity funds were raised through a pension fund allocation managed by UBS Asset Management's Real Estate and Private Markets division. They will allow Altitude to continue gaining scale in the French fibre market.
 
The timing of the transactions, successfully executed during a period of significant market volatility and disruption from Covid-19, demonstrated a resilient business model for the company, as CEO Dorothée Lebarbier explained: 'Digitalising French companies successfully requires urgent deployment of a fibre optic network that fits the needs of companies across the country. This fundraising will enable us to invest €2.5bn over the next three years.'
 
October
Many countries, cities and towns had made it out of one lockdown, only to almost immediately face another. However, the feel-good factor for Fibre Systems readers came in the (somewhat belated, thank you Covid-19) announcement of the Queen of England's birthday honours list, which featured more telecoms professionals than ever before. 11 engineers and other telecoms professionals received the Most Excellent Order of the British Empire (MBE) for work to keep people connected during the pandemic.
 
As an example, Pete Martin, a clerk of works at Openreach, kept everyone from the Queen herself to entire local communities connected. Also from Openreach, customer service engineer Scott McPartlin camped out on Coll for three days between ferries, as no accommodation was available due to lockdown restrictions. Both engineers were rewarded for their services during the pandemic.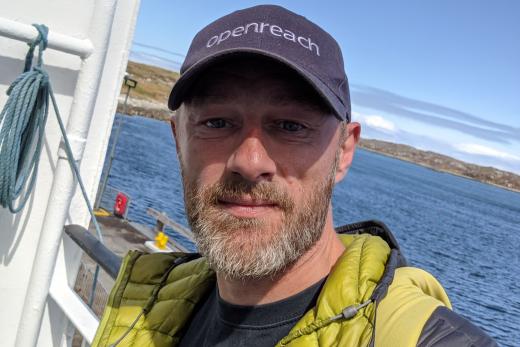 Likewise, Adam Gordon, head of Ericsson's field services organisation was recognised. During the peak of the crisis, the company's field service professionals answered the call for increasing demand for voice and data services by working day and night to maintain up to 18,000 mobile network sites. Adam was the leader of that frontline response from telecommunications, and he worked to ensure the safety and wellbeing of
his team.
 
Other companies represented by their best and brightest this year included Sky UK, BT and TalkTalk. More proof, were it needed, of the long deserved recognition that the pandemic has brought to the key role that the telecoms, and therefore the optical communications industries play. 
 
November
The most widely-read story in November was the news that infrastructure semiconductor supplier, Marvell Technology Group reached an agreement to acquire high-speed data movement specialist, Inphi, creating a combined semiconductor firm with an enterprise value of approximately $40bn.
Combining Marvell's storage, networking, processor, and security portfolio, with Inphi's electro-optics interconnect platform, will ensure the company is well-placed when it comes to end-to-end technology in data infrastructure. The combined company will be positioned to serve the data-driven world, addressing high growth, attractive end markets – cloud data centre and 5G.
Matt Murphy, president and CEO of Marvell said of the agreement: 'Our acquisition of Inphi will fuel Marvell's leadership in the cloud and extend our 5G position over the next decade. We believe that Inphi's growing presence with cloud customers will also lead to additional opportunities for Marvell's DPU and ASIC products.