Seacom services go live on Equiano subsea cable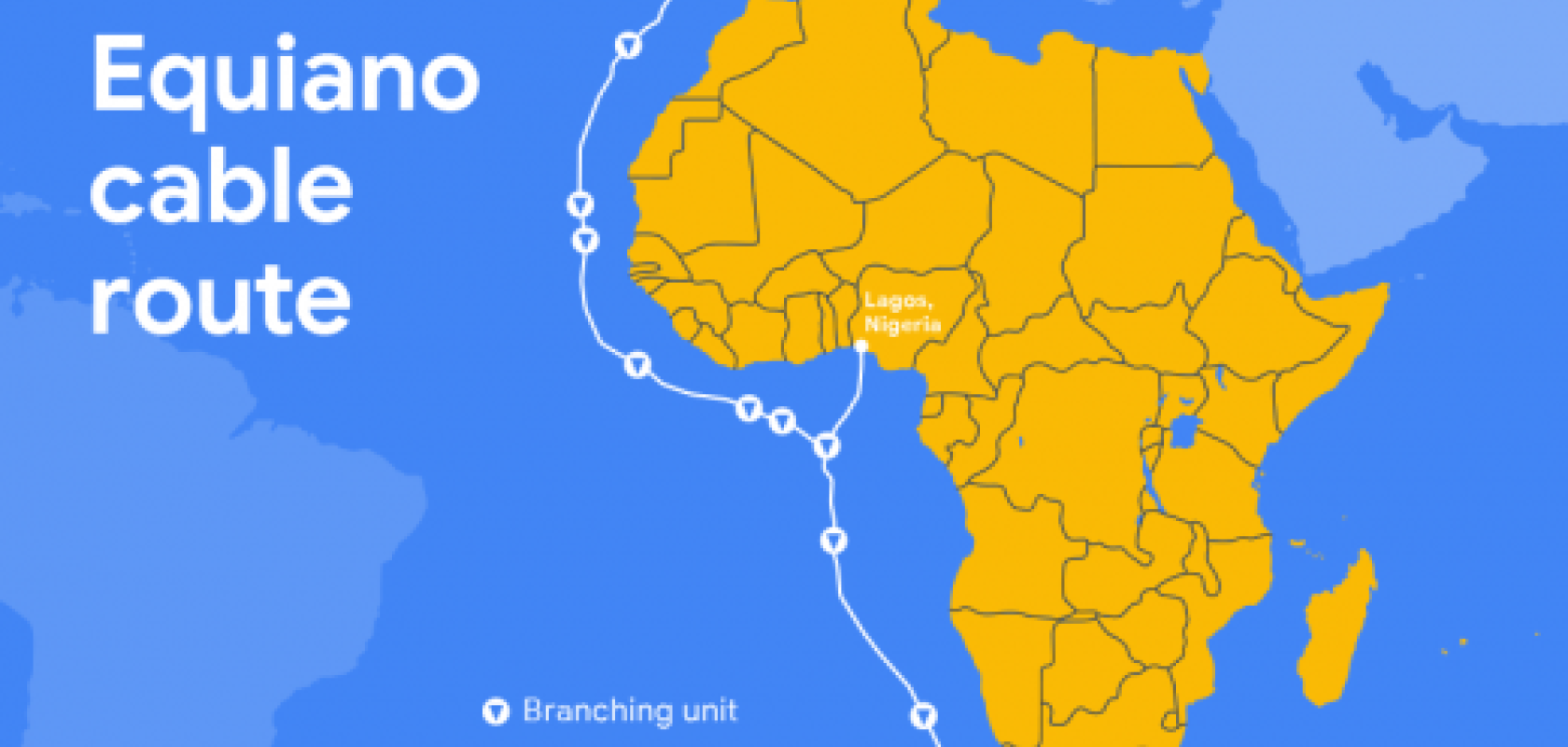 African service provider, Seacom has announced that services are now live on the Equiano subsea cable, following its landing in Cape Town, South Africa. Seacom offers private line services with latency speeds of +/-110ms between South Africa and Europe providing a fast direct route between the continents.
Initially announced in 2019 by Google, the Equiano subsea cable stretches 15,000km from Portugal to South Africa, boasts 12 fibre pairs, and has a design capacity of 144Tb/s. The cable was Google's third private international cable after Dunant and Curie. In addition to its landing station in Melkbosstrand, Cape Town, the cable also has landing stations in Africa, in Rupert's Bay, St. Helena; Lomé, Togo; Lagos, Nigeria; and Swakopmund, Namibia. From these stations, branching units will extend connectivity to other African countries.
Services via the subsea cable are now available following work by Seacom to meet the necessary equipment and installation requirements. The cable now forms part of Seacom's subsea cable ecosystem surrounding Africa, which is supported by a continent-wide IP-MPLS network. The company leveraged products from technology partner, Infinera, with the ICE6 800G technology for the project.
Prenesh Padayachee, Seacom's Group Chief Digital Officer says: "This launch results from years of project negotiations and planning, driven by a goal to be ready to offer quality service to our customers from day one. The Equiano subsea cable represents a new stage in Africa's digital transformation, meeting Africa's growing data requirements, enabling cross-border digital trade, and offering citizens and enterprises new opportunities."
Nick Walden, Infinera's Senior Vice President, Worldwide Sales adds: "Infinera is delighted to partner with Seacom to light the Equiano subsea cable with our industry-leading ICE6 800G technology," said. "With the industry's highest spectral efficiency, ICE6 enables Seacom to maximise the number of high-speed services they can offer, providing multiple terabits of capacity on this critical subsea link."