New Google submarine cable to link Canada and Asia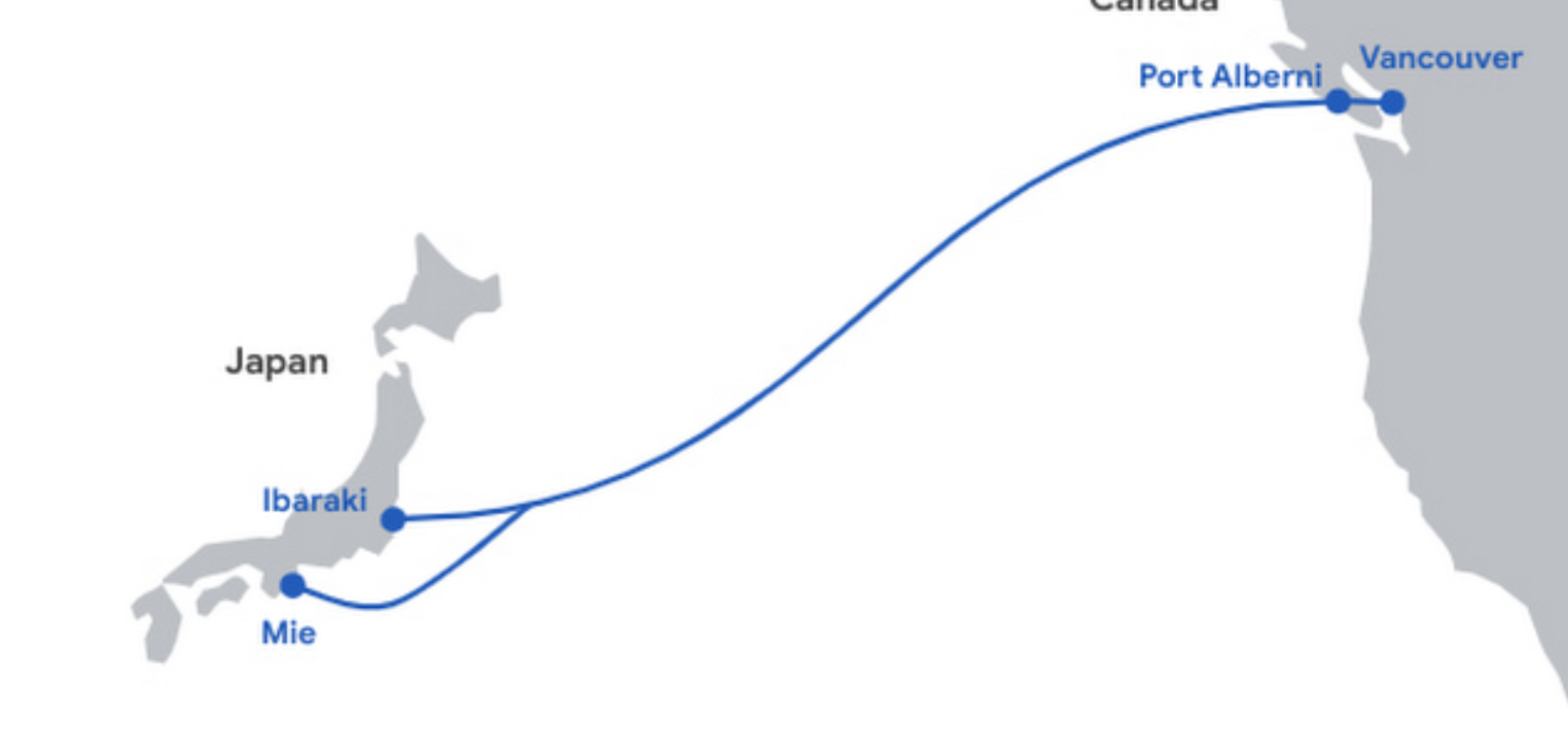 Google has launched its new Topaz subsea cable – the first to connect Asia and Canada.
Once complete, Topaz will run from Vancouver to the small town of Port Alberni on the west coast of Vancouver Island in British Columbia, and across the Pacific Ocean to the prefectures of Mie and Ibaraki in Japan. 
Google is spearheading construction of the project, alongside local partners in Japan and Canada to deliver the full Topaz subsea cable system. Other networks and internet service providers will be able to benefit from the cable's additional capacity like other Google cables, partners who have systems along similar routes will be able to exchange fibre pairs.
The Topaz cable will house 16 fibre pairs, for a total capacity of 240Tb/s. It includes support for wavelength selective switch (WSS), a software-defined way to carve up the spectrum on an optical fibre pair for flexibility in routing and advanced resilience. 
The Topaz cable is built alongside the traditional territories of the Hupacasath, Maa-nulth, and Tseshaht, and we have consulted with and partnered with these First Nations every step of the way. 
The cable is expected to be ready for service in 2023.