CommScope demonstrates vendor interoperability of its DOCSIS 4.0 modem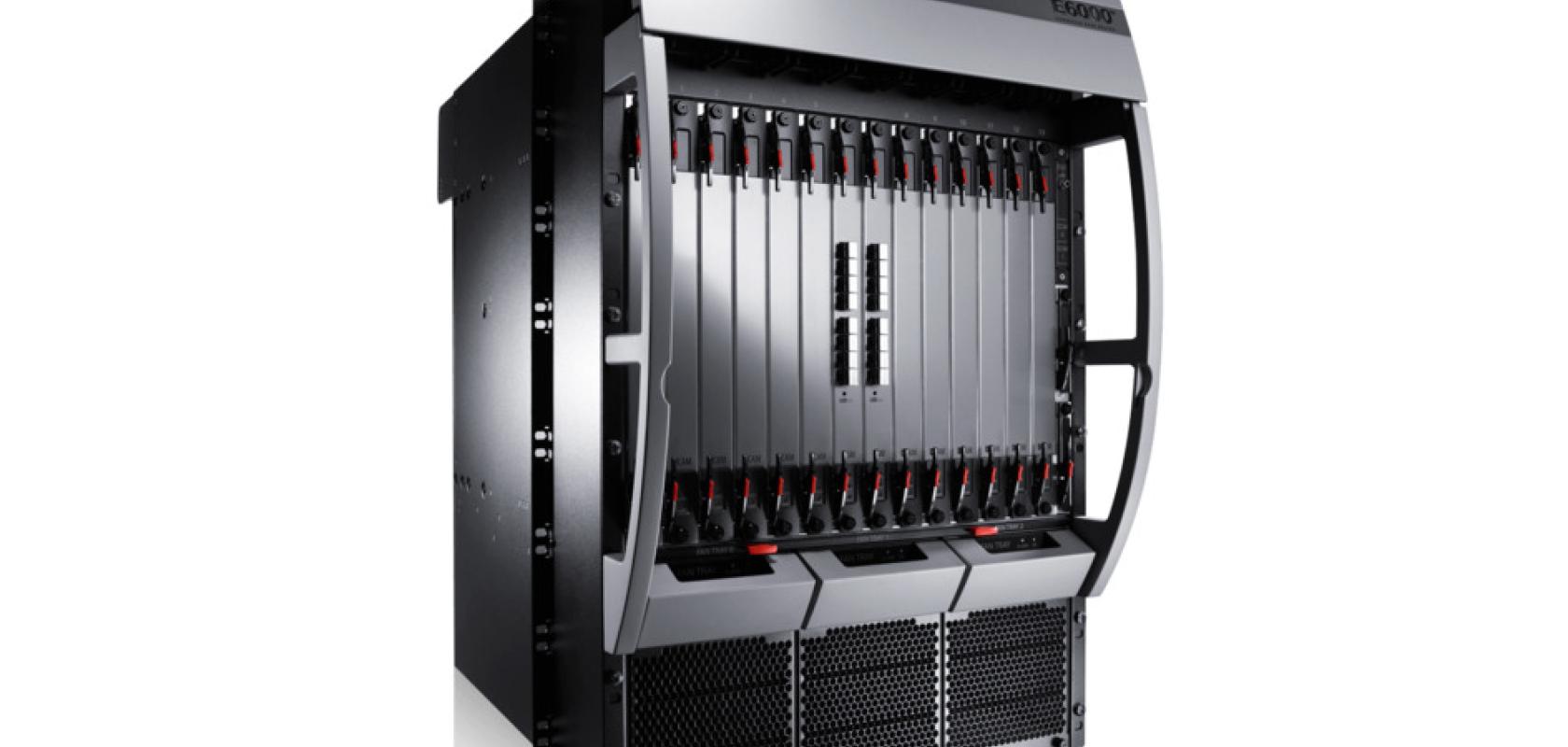 CommScope's E6000 Converged Edge Router (Credit: CommScope)
Four of CommScope's major DOCSIS access architectures have successfully demonstrated interoperability with five DOCSIS 4.0 modem vendors. 
All four architectures, which are part of the company's Access Network Solutions segment, proved interoperability during two  DOCSIS 4.0 Technology events hosted by CableLabs and its subsidiary, Kyrio. 
The primary goal of the events were to test whether new DOCSIS 4.0 modems, that use longer certificates for encryption per the DOCSIS standard, would register and properly provide high-speed data service on cable modem termination systems (CMTSs) that only support up to DOCSIS 3.1 technology. A secondary goal was to determine if DOCSIS 3.1-capable CMTSs demonstrate higher downstream speeds with DOCSIS 4.0 modems over what can be achieved only with DOCSIS 3.1 modems. Such a configuration is a hybrid DOCSIS3.1/4.0 which begins to harness the improved capabilities provided in the DOCSIS 4.0 technology. 
CommScope demonstrated interoperability in the hybrid DOCSIS 3.1/4.0 configuration across all four major DOCSIS 3.1 architectures: I-CCAP, Remote PHY with vCore / vCMTS, Remote PHY with a physical CCAP Core, and Remote MACPHY. The company was able to achieve this with a combination of products, including its E6000 converged edge router (CER), which can be deployed as an I-CCAP, a CCAP Core for Remote PHY (eCore operation), or as hybrid I-CCAP/eCore, meaning both architectures in the same chassis. CommScope also used its RD2322 RxD device, which can operate as either a Remote PHY Device or Remote MACPHY Device with a field-deployable software upgrade. In addition, the firm introduced its vCore Virtual CMTS (vCMTS) product, which achieved speeds of approximately 8.7Gb/s downstream and 1.4-1.5 Gb/s upstream.
CommScope says that this demonstrates how cable network operators can leverage products like these to navigate the path to 10G with any architecture, and with the flexibility to change course if needed. 
Operators who have already deployed major DOCSIS 3.1 access architectures are able to take advantage of advanced capabilities through a surgical application of DOCSIS 4.0 modems, for subscribers who order the highest tiers of service, without the need to upgrade the entire network. CommScope estimates the DOCSIS 3.1/4.0 hybrid configuration can be used to offer up to an 8Gbs downstream service tier; this could provide a cost-effective bridge for operators to provide higher speed services ahead of fully deploying DOCSIS 4.0 technology.  
In a blog post, Doug Jones, Principal Architect with CableLabs, says: "The DOCSIS systems we investigated passed high-speed traffic. Very high speed, as in gigabits-per-second downstream and upstream. For me, a long-time DOCSIS expert who still remembers dial-up speed, DOCSIS 1.0 speeds and everything since, it really was quite amazing to witness the speeds that DOCSIS 4.0 technology makes possible. This included DOCSIS 3.1 CMTSs augmented with additional channels to support DOCSIS 4.0 modems." 
Adds Guy Sucharczuk, SVP and president, Access Network Solutions at CommScope: "CommScope is proud to have demonstrated DOCSIS 4.0 modem interoperability with all of the major DOCSIS 3.1 CMTS architectures, both centralised and distributed. Demonstrating the highest industry speeds with our vCore / vCMTS solution with DOCSIS 4.0 modems was especially notable. This is a significant step forward for CommScope and the industry, and it is a showcase for how CommScope is equipping the world's leading operators for the 10G future."