Connected Britain 2023: Topics, technology and news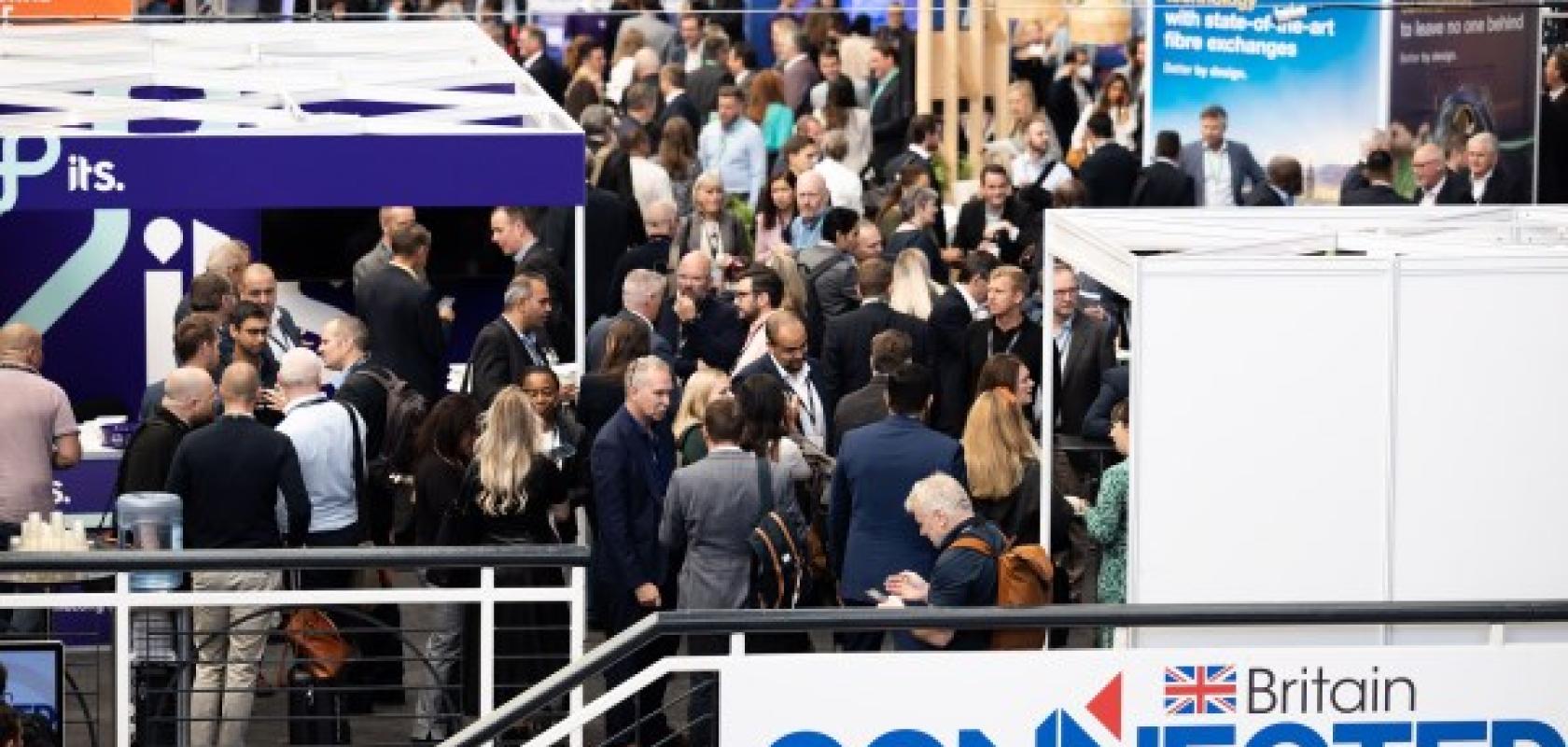 Connected Britain takes place on 20-21 September 2023 at ExCel, London
Launched in 2015, Connected Britain is designed to bring together big names in British connectivity, including incumbent and altnet operators and ISPs, as well as national and local government.
The UK has been cited as one of the nations accelerating FTTH deployment extremely rapidly in the past year, according to the most recent Market Panorama figures for Europe. Full-fibre coverage had reached 42% of UK homes, or around 12.4 million by September 2022, representing an increase of 4.3 million homes between 2021 and 2022.
It's perhaps little surprise, then, that Connected Britain has grown enormously, so much so that this year it took place at the larger London ExCeL venue. Some 5,000 attendees made their way through the doors, with around 1,500 organisations, 350 exhibitors and 12 conference content themes.These themes included some of the most important topics for UK network providers, owners and operators, such as technology, regulation, and investment environment for the roll-out of next generation networks in the UK.
Meanwhile, the exhibition hall played host to some of the latest technology advances from vendors, as well as providing a space in which to network. Below is a roundup of just some of the new technologies and products that made their debut at Connected Britain.
Optical communications technology announcements at Connected Britain 2023
Acome Group's new nanomodule technology has been specifically designed for the UK market as a "game-changer" for network builders. It powers the ULW 96 fibre cable, freshly launched in the UK, offering a higher density cable and allowing for increased cable capacity. PIA-compliant, the cable can reduce installation times by half, while helping to reduce carbon footprints. 
Adtran has extended its ALM infrastructure assurance solution, designed to enable simple and cost-efficient fibre monitoring of passive optical networks (PON). Already widely deployed in other types of network architecture, the technology can now provide deep PON assurance, enabling communication service providers (CSPs) to monitor their entire PON infrastructure for any faults or degradation. The solution is designed to provide a simple and cost-efficient way to leverage real-time insight so that maintenance teams can quickly locate and resolve issues before they affect customers.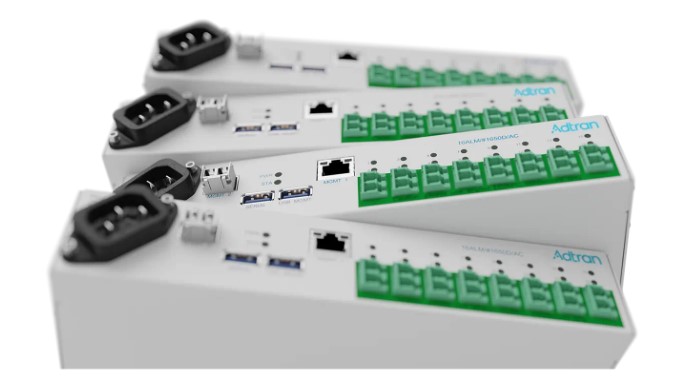 Following the recent rebranding from Nexans, Aginode showcased a new range of UK fibre infrastructure solutions, with particular emphasis on the "last mile", including underground solutions such as pre-ferruled blown assemblies, the Brightbox closure, street cabinets with new modular backplate. Aerial systems include a new aerial secondary node (ASN), re-term assemblies and a new hardened connector system. Amongst its cables, the company will showcase the B-Lite LT – class leading blown cables, PIA approved ULW & drop cables and pulled cables. Amongst its DSU and MDU boxes, Aginode will show its ODB4/8, and due to its popularity, will announce a new short lead time service at the show.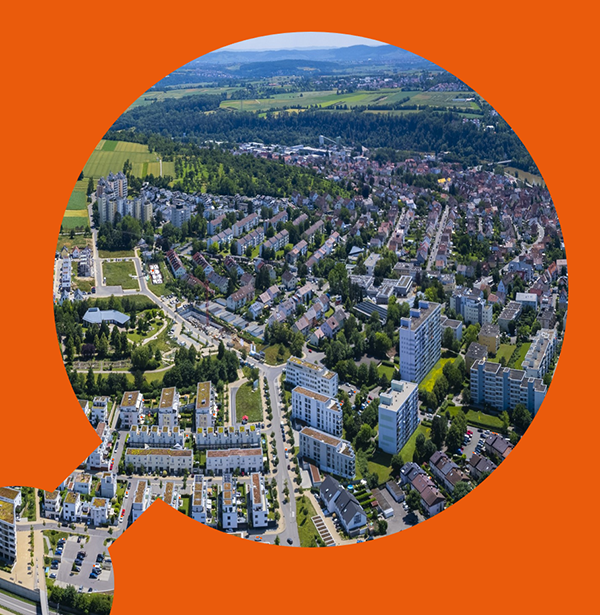 Corning showcased its range of solutions that are helping to power FTTP deployments in the UK and across the globe. This includes the Evolv Solution with Pushlok Technology, which features a discrete pre-connectorised terminal that can go anywhere and Pushlok mating to enable split-second connectivity.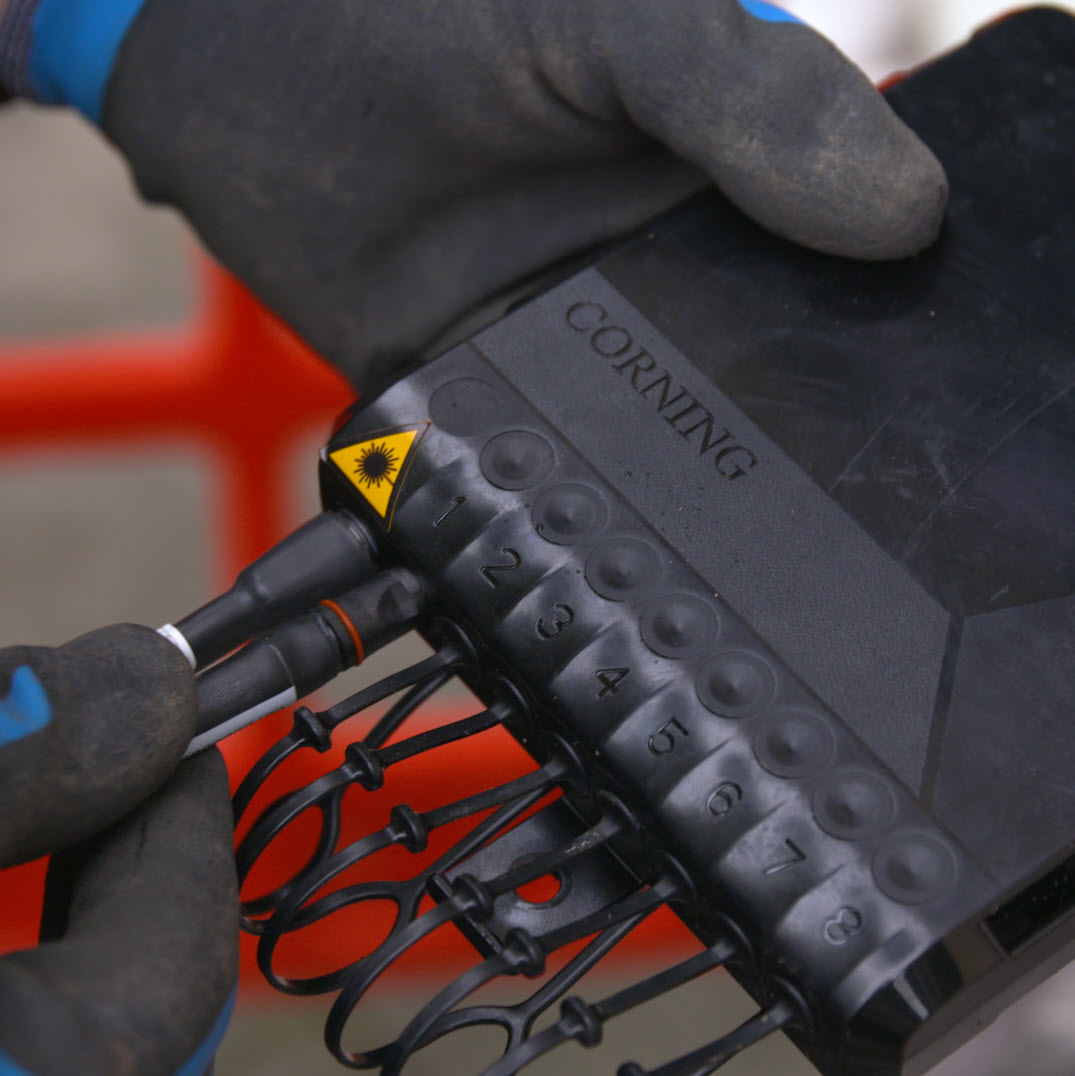 DZS was in attendance at Connected Britain on stand #35a. Amongst the company's most recently released products is the DZS FiberWay, an end-to-end portfolio of environmentally hardened fibre broadband solutions, designed to bridge the digital divide. Architected to meet the challenges of middle and last mile fibre networks, the solutions were designed to help empower service providers leveraging broadband stimulus programs to invest in solutions across the access, optical, subscriber and cloud edge that position them for sustainable success after the awarded funds are spent.
Jonard Tools showcased its latest new tools, and provided hands-on product demos. New products included the AHC-19RB replacement blade set for AHC-19 adjustable hole cutter, and Professional Multi-Function OTDR, an all-in-one handheld device for evaluating FTTx and access network construction and maintenance.
Nestor Cables shared an exhibition stand with Clearfield. The company manufactures cables and connectivity accessories including fibre optic cables, for fibre optic networks and instrumentation and copper telecommunication cables. Clearfield, meanwhile, recently announced the launch of the ClearPass Dust Cap. The company's patented, integrated solution helps operators ensure the fibre end face has a clean, dust-free connection surface.
Nokia demonstrated its newly launched Corteca end-to-end home connectivity software for broadband devices. Corteca is designed to enable service providers to enhance customer experiences, generate new revenues and reduce operational costs, providing a combination of advanced Wi-Fi performance and devices in the home, along with effective customer support tools and proactive monitoring in the cloud.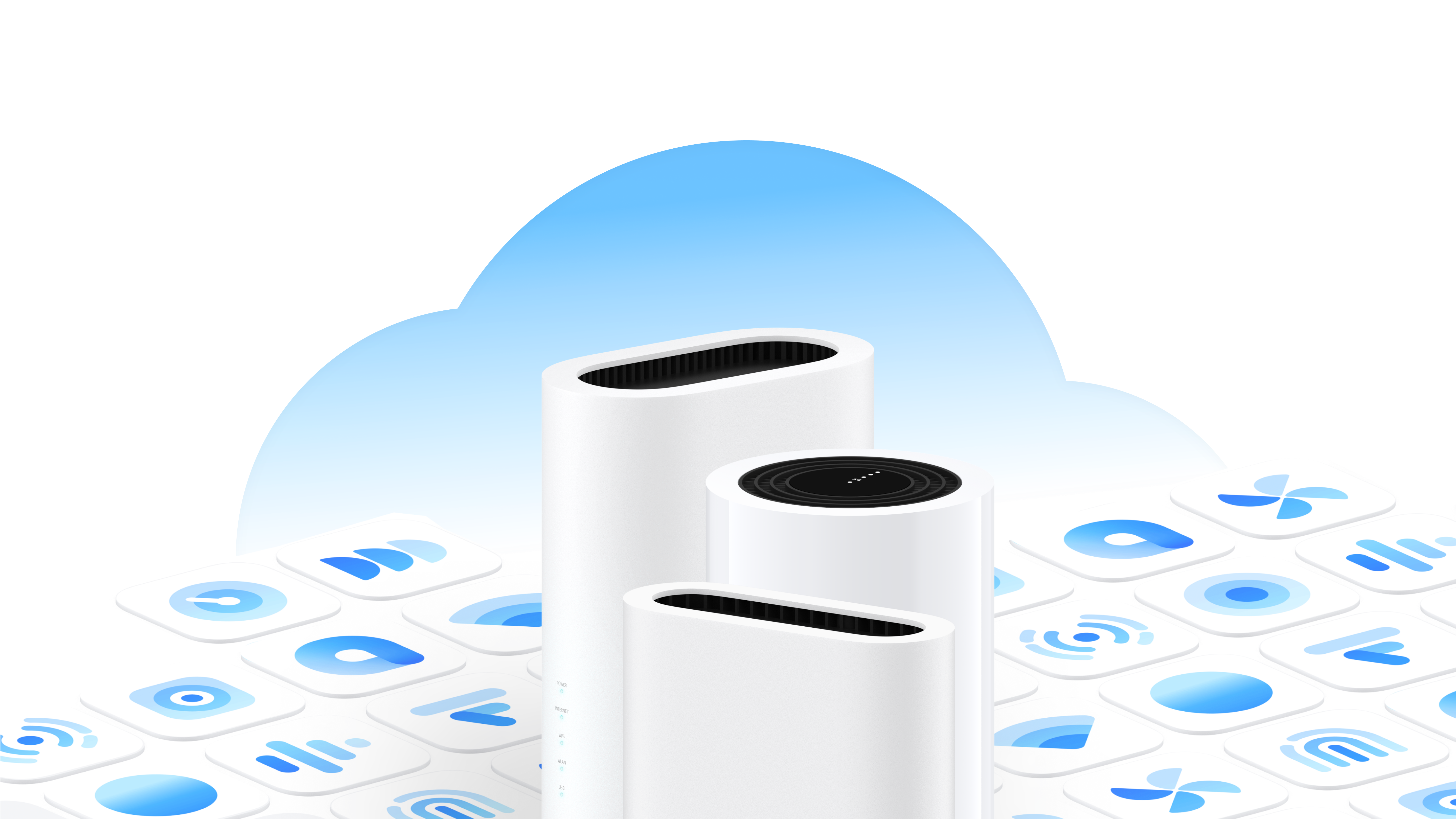 R&M brought its new fibre solutions to Connected Britain. These include the Conexio FTTA and PTTA Solutions for the 5G era, which are designed as an easy, cost-effective way to create end-to-end 5G cell tower connections.
Setics recently created an advanced Extended Automation Process to help Business Developers, Project Managers, and Network Planners organise different aspects of FTTH network planning. The system is supported by tools including FME, Python scripts, and its own design automation software, ensuring a smooth data flow and the process is designed to minimise manual work and establish a structured folder system, simplifying phase tracking.
Viavi Solutions exhibited its range of technologies in network test, monitoring and assurance. Throughout the build, activation, and operation of a fibre network, Viavi offers a range of easy-to-use and automated testing solutions that are powered by the latest cloud technology.