imec researchers reveal 200Gb/s optical receiver for speed and scale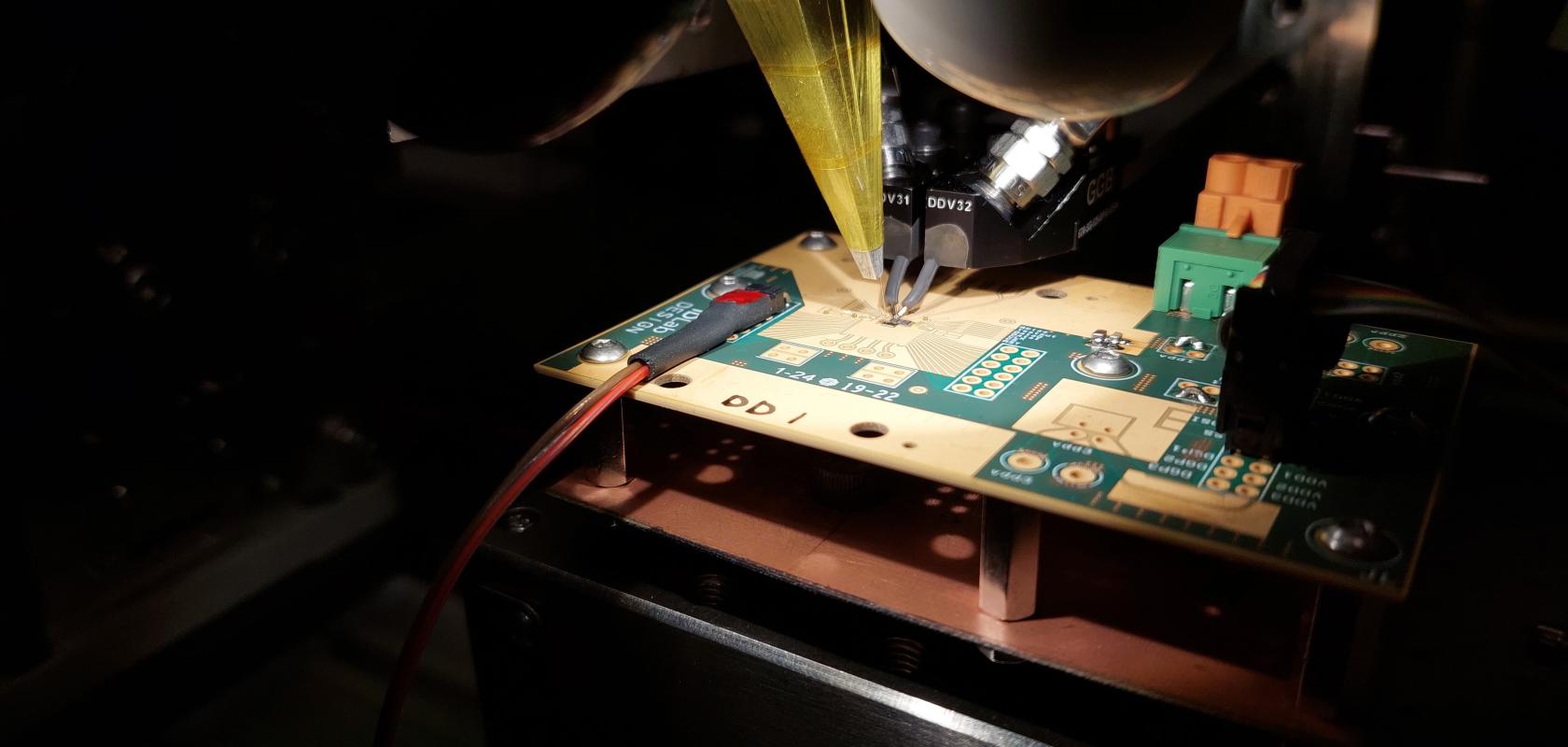 Imec researchers have developed an 200Gb/s optical receiver
A team of researchers from IDLab, an imec research group at Ghent University, Belgium, presented an optical receiver achieving a gross data rate of 200Gb/s at the recent ECOC Conference in Glasgow. 
Their approach combines a SiGe BiCMOS travelling-wave electronics integrated circuit and a silicon photonics germanium photodetector, which is designed to offer both speed and also scalability to help meet rising data-rate needs.
The team is led by Peter Ossieur, program manager for high-speed transceivers at imec's IDLab and professor at Ghent University. They achieved a gross data rate of 200Gb/s by co-integrating a travelling-wave SiGe BiCMOS transimpedance amplifier with a silicon photonics Ge photodetector. Aside from the speed, the use of mainstream SiGe BiCMOS makes the technology more scalable and therefore affordable for data centre networks.
Ossieur says: "Currently, the most performant optical datacom transceivers operate at speeds up to 800Gb/s, using for example 8 x 100Gb/s channels, but the field is envisioning doubling the channel capacity to 200Gb/s to reduce the transceiver complexity, cost and power consumption while improving manufacturing yield. An alternative to reach such speeds are InP electronics, which is a more expensive and less scalable technology. SiGe BiCMOS allows us to integrate more functionalities and the chips can also be manufactured at higher volumes."
The team demonstrated their result in a setup with a silicon photonics Ge photodetector from imec's integrated silicon photonics platform (iSiPP), targeted to the telecom, datacom and medical diagnostics industries. Joris Van Campenhout, fellow and program director optical I/O at imec, says that the new optical receiver represents just one of the steps imec is taking to ready its silicon photonics platforms for 200Gb/s-and-beyond applications: "These latest results represent one more data point showcasing the capability of imec's silicon photonics platform (iSiPP) to operate at lane rates of 200Gb/s, a key requirement for upcoming pluggable and co-packaged optics."