ECOC 2023: Topics, technology and news review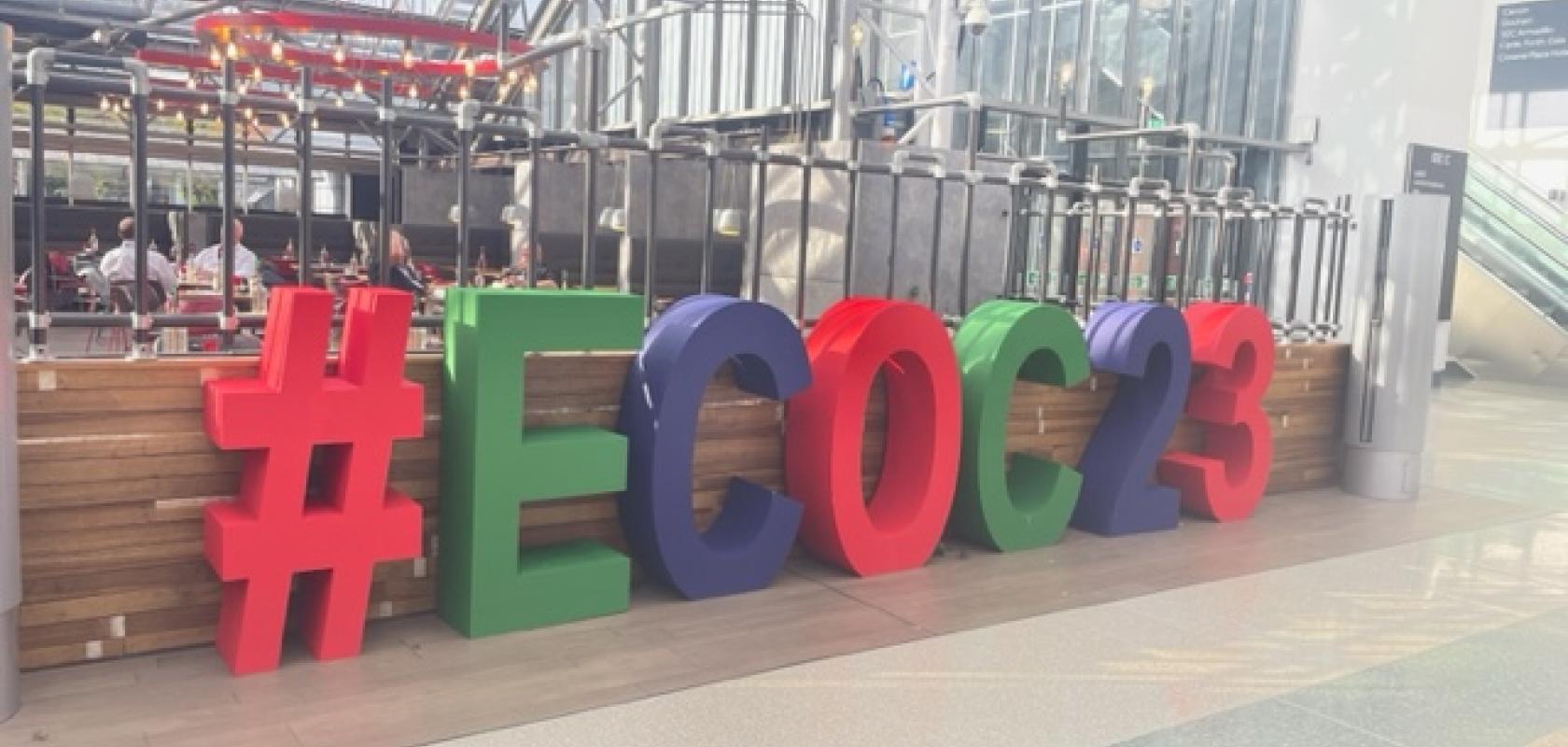 The ECOC 2023 exhibition took place from 2-4 October in Glasgow
European optical communications event, ECOC returned for its 49th edition in Glasgow, Scotland, from 1-5 October 2023. The conference side of the event reported on some of the latest progress in optical communication technologies via selected papers, keynotes, presentations and special symposia. This year's plenary speakers included Vint Cerf, Vice President and Chief Internet Evangelist at Google; Colin Lees, Chief Technology and Information Officer at Openreach, and previous The Photonics100 honouree, Polina Bayvel, Professor of Optical Communications & Networks, Optical Networks Group at UCL.
Carol Monaghan, Member of Parliament for Glasgow North West spoke at the conference dinner, and the outreach talk was given by Professor Gillian Wright, Director, UK Astronomy Technology Centre and European PI, James Webb Space Telescope Mid-IR Instrument. The exhibition side of the event saw hundreds of exhibitors in attendance, with exciting new technology launches covering a wide range of optical communication products and services.  Here is a roundup of just some of the technology and product demonstrations and news from the event.
The dates for next year's ECOC event were also released, and it will take place in 2024 from 22-26 September in Frankfurt.
Vendor interoperability demonstrations at ECOC 2023
OIF showcased its largest-ever multi-vendor interoperability demonstration, and used the event to continue its commemoration of 25 years dedicated to driving meaningful progress in the industry. Some 39 companies participated in live and static interoperability demonstrations at OIF's booth, highlighting advancements in four key technology areas: 400ZR+ optics, co-packaging solutions, common electrical I/O (CEI) channels and common management interface specification (CMIS) implementations.
The Ethernet Alliance also showcased live interoperability demonstrations with member companies, and visitors were able to join the team to celebrate Ethernet's 50th anniversary, pick up its 2023 Ethernet Roadmap.
Optical communications technology announcements at ECOC 2023
Acacia (part of Cisco) brought its full portfolio of 400G ZR/ZR+ pluggable solutions, including the Bright 400ZR+ QSFP-DD pluggable coherent optical module with high-transmit power. The company also participated  in the OIF 400ZR+ optics interoperability demonstration. Acacia showcased its single carrier pluggable 1.2T Coherent Interconnect Module 8 (CIM 8), which has been shipping since late 2022.
Apac Opto Electronics showcased its latest  400Gb/s QSFP-DD active optical cable (AOC). The cable is compliant with the QSFP-DD MSA Rev5.0 and IEEE 802.3bs, and Common Management Interface Specification Rev4.0. 400G AOC is an assembly of eight full-duplex lanes, where each lane is capable of transmitting data at rates up to 53.125Gb/s PAM-4.
AVoptics provided a live demonstration of its Proton polishing machine.  Proton is designed to deliver Telcordia-compliant, single-mode UPC and APC finishes, in a compact, handheld, and battery-operated device. Proton is able to polish connectors sideways and in various orientations, making it handy for tight spaces like datacom wire closets, aircraft fuselage, and shipboard networking.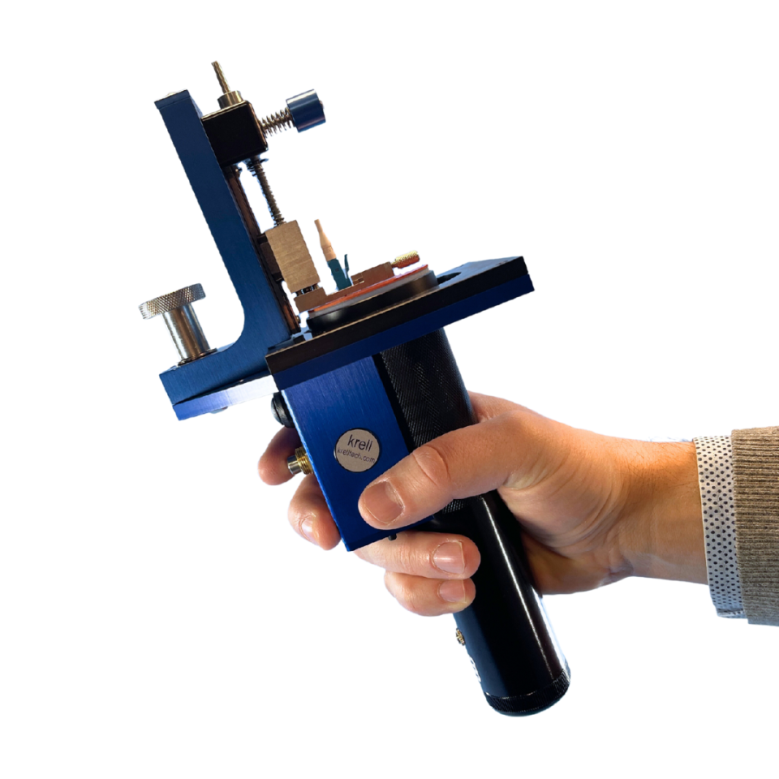 Coherent launched what it calls "the industry's first" pump laser module with 1200mW of output power in a 10-pin butterfly package. The 1200mW pump lasers are designed to provide the additional power needed to amplify the larger number of channels supported by next-gen ultra-broadband optical transmission systems while meeting the stringent reliability requirements of advanced networks. 
Corning exhibited technologies that can help accelerate installation of optical networks to meet surging bandwidth demands. These include the MiniXtend cable with Flow Ribbon Technology.  The flexible-ribbon cable is designed to maximise duct space and simplify installations. Corning ClearCurve OM3 XT and OM4 XT multimode fibres are engineered for Terabit BiDi and emerging 100G/lane transceivers in 400G/800G data centres. The Corning Edge Rapid Connect Solution, meanwhile, is a pre-terminated solution designed specifically for high-fibre-count connectivity between data halls and buildings allowing hyperscale operators to interconnect up to 70% faster.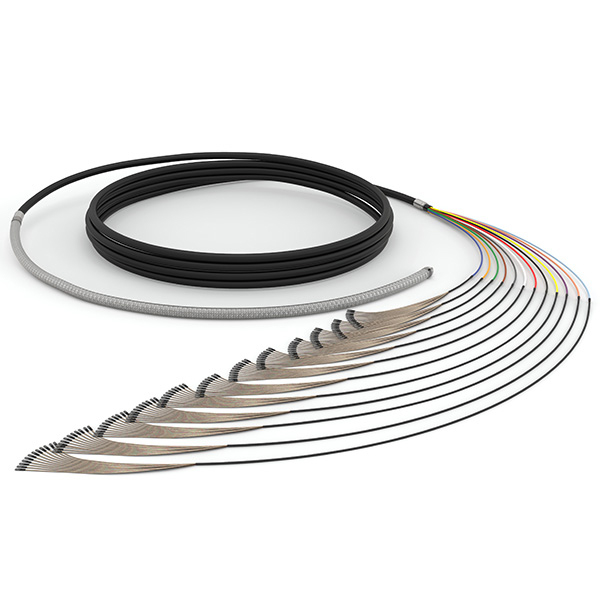 The 6mm Rtryva Indoor is Emtelle's smallest retractable pre-installed fibre solution. It is designed to be a flexible and discrete multi-drop solution that is quick and easy, using a minimal amount of tools, training, and equipment needed for a fast horizontal or vertical (in risers) installation within buildings such as multi-dwelling units.
Eoptolink Technology demonstrated its latest 800G and 1.6T optical transceivers adopting 200G per lambda technologies at ECOC. The products are based on EMLs, SiPho and TFLN modulators. The company will also demonstrate its 800G LPO products at the show, which are designed to provide low power consumption and low latency performance.
Korean startup Lipac announced new lineups of optical engine products for optical transceivers. By integrating PICs and EICs into a single semiconductor package through its optical system in package (O-SiP) technology, its products are designed to be competitive in cost, productivity, reliability, signal integrity, heat dissipation and form-factor. Recently launched optical engine products are for 400G-FR4/LR4 and 400G-SR4 transceivers, and the company is also  actively participating in the Consortium for On-Board Optics (COBO) to help develop new standards for higher speed optical-link required in telecom and datacom industries.
Nanoscribe and the Dutch photonics packaging foundry PHIX B.V. are collaborating to provide on-fibre printing services to the photonics packaging industry. Using Nanoscribe's new high-performance 3D microlens printing technology with nano-precision alignment capabilities, PHIX uses this new technological approach in its manufacturing services of standard lensed fibre arrays (LFAs). Thus, LFAs can be 3D-printed using Nanoscribe's Aligned 2-Photon Lithography A2PL technology according to the customer's specific requirements. The PHIX service portfolio also includes the fabrication of free space microoptical coupling (FSMOC) components. 
Samtec's Flyover solutions are designed to help simplify PCB design and limit signal degradation in high data rate applications. The company's FireHawk rugged optical transceivers combine extreme density with extreme performance to meet the harshest military and aerospace environments, while the FireHawk Evaluation Kits provide system designers, optical and SI engineers an easy-to-use solution for testing a variety of FireHawk rugged optical transceivers.
Sopto demonstrated its end-to-end FTTH solution and products. The FTTH solution encompasses offerings such as fibre transmission equipment, optical network devices, terminal units, advanced fibre connection technologies, network management systems, and practical application case studies across various sectors.
Suncall America showcased the new MPO multifunction connector and exchange tool set. The product's design was developed to help make changing gender and polarity fast and easy without fumbling with small parts. The set includes: the MPO multifunction connector, an exchanger pin tool, housing tool and storage tray. The tools work in harmony to assist with the gender and polarity change of the MPO multifunction connector (with reinforced pull boot).
Sumix exhibited a new field inspection solution for MPO connections. Equipped with a smart display or an Android phone, the Manta HM microscope allows for a complete, accurate, and thorough inspection of fibre optic connectors, ensuring they are free of any contaminants, scratches or defects that could affect the quality of the connection. Another system on display will be the Octopus robotic interferometer for maintenance inspection of multi-termini fibre optic connectors. This technology is designed to address limitations in 2D inspection methods, providing a comprehensive solution to ensure the reliability of these connections.