New fibre optic connectors from R&M designed for extreme use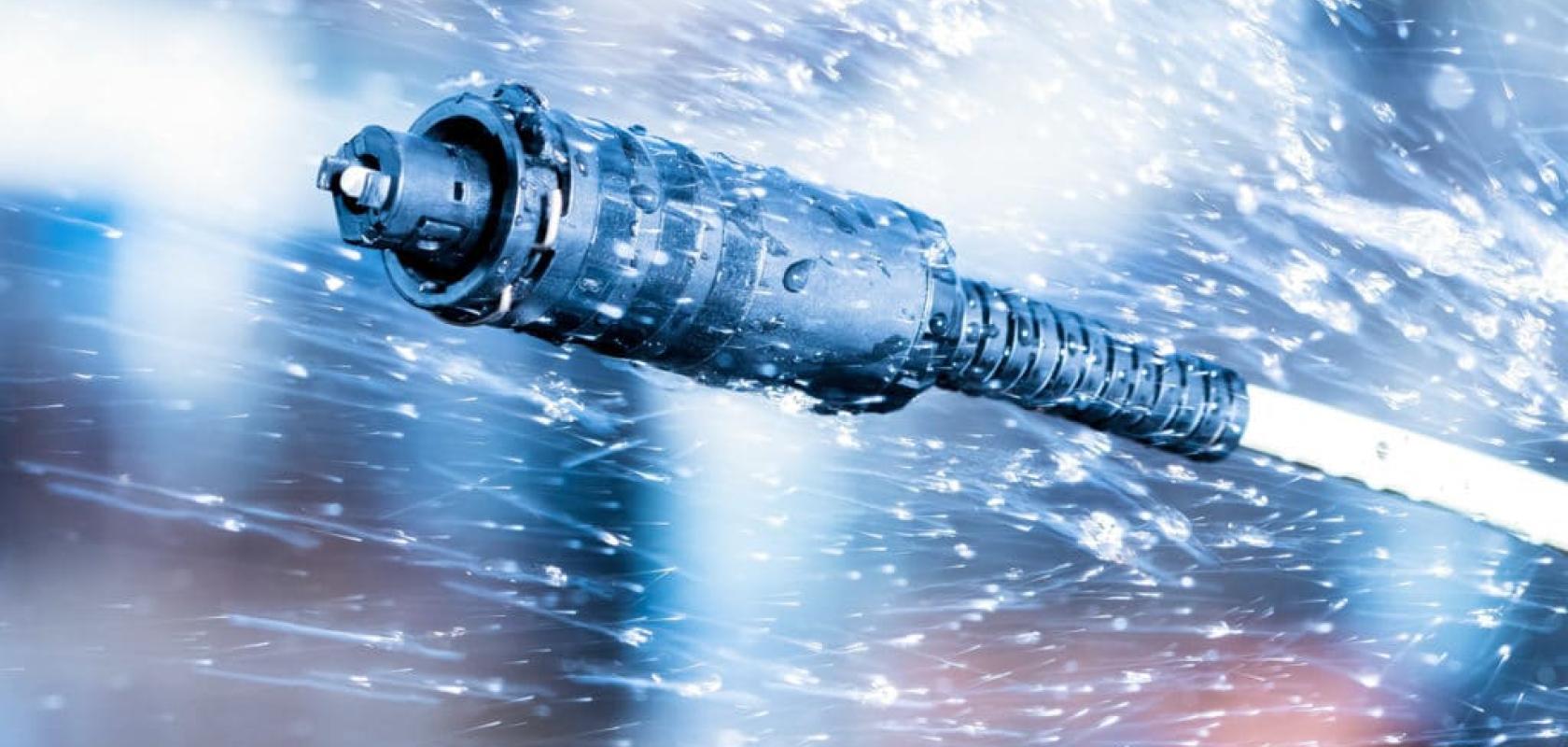 The R&M HEC connector has been designed for FTTA deployment in harsh conditions
R&M (Reichle & De-Massari) has developed a new fibre optic connector for extreme outdoor applications. 
The HEC (which stands for  Harsh Environment Connector) was developed for fibre-to-the-antennae (FTTA) connection of 5G and mobile communication. 
The company also sees potential applications wherever fibre optic data transmission is installed in harsh environments, including aerial deployment for broadband supply in rural areas. The new outdoor connector housing can be used to connect fibre optic cables in railway, wind power, and industrial facilities, chemical plants, and ports, on oil platforms, in mining, and in the event sector.
Two versions will be launched, the HEC-BR (with bayonet release) with a 32mm diameter and HEC-QR (with quick release) with a 19-mm diameter. The company has tested the HEC in accordance with all the rules for outdoor cabling, and it meets the requirements of protection class IP68, Telcordia GR 3120, IEC 61753-1, and MIL-STD-883.
This means that the housing can remain waterproof for at least seven days at a depth of 3m. It can withstand temperatures from -40°C to +85°C and high mechanical loads such as a tensile load of 450N. 
The decoupled housing of the HEC-BR and HEC-QR is designed to minimise the influence of temperature fluctuations, cable shrinkage, and mechanical loads. From an installation standpoint, the blind mating assembly technology from R&M was designed to make it possible to couple the HEC with one hand wearing gloves in low visibility. The blind-mating elements can also protect the ferrules in the mounted connectors if the HEC is not plugged in or closed with a protective cap.